UnrealTournament Performance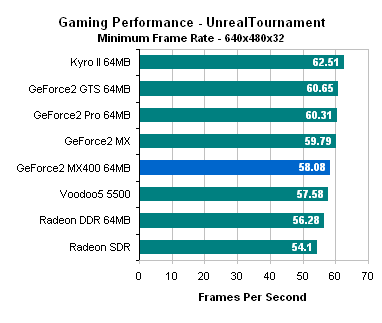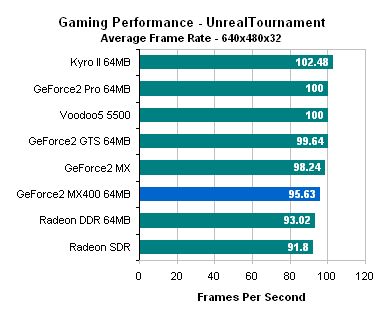 In Unreal Tournament at 640x480x32, not only are the differences in scores between the GeForce2 MX and the GeForce2 MX 400 insignificant, so are the differences in scores between almost every card.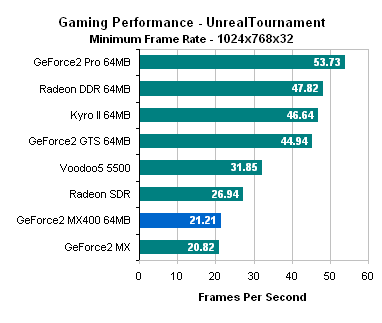 The differences in performance between the GeForce2 MX 400 and the GeForce2 MX in Unreal Tournament at 1024x768x32 really demonstrates the crippling aspect of the GeForce2 MX's memory bus. The performance difference between the two is, at the most, .4 FPS. One would have hoped that the 25MHz increase in clock speed would have done a bit more than that.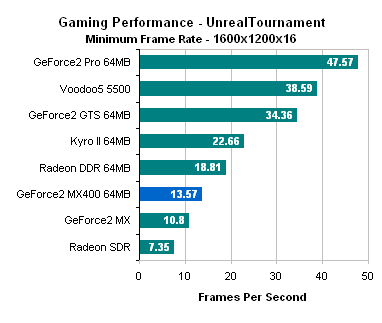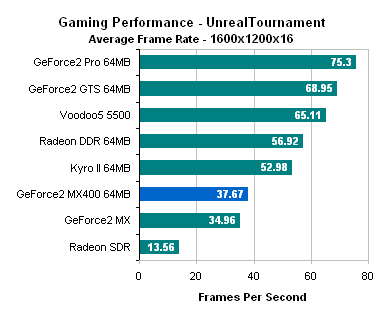 As the trend continues, we are finally able to see a very slight difference between the two cards at 1600x1200x16. Once again, with Unreal Tournament being a very texture intensive game, it is most likely that the additional 32MB of memory present on the GeForce2 MX 400 card we tested is responsible for the slight increase in performance.