One of the biggest complaints I had about the original Nexus 7 was connectivity, as it only included 2.4 GHz 802.11b/g/n support. The hilarity of that situation was only compounded by the fact that Google could only demo the Nexus 7 at that Google I/O plugged in through USB-OTG Ethernet adapters because 2.4 GHz is effectively impossible to use at conferences. With the new Nexus 7, dual band (2.4 and 5 GHz) WLAN is now included with a WCN3660, Qualcomm's companion WiFi 802.11a/b/g/n, BT 4.0, and FM Tx/Rx combo (though FM features aren't enabled on the Nexus 7 2013).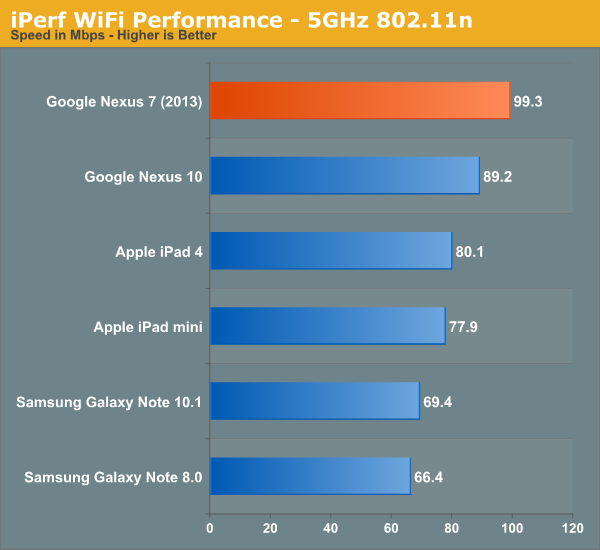 Performance is correspondingly improved, and if you're in an urban area where 2.4 GHz is congested beyond use, this makes the difference between an unusable brick and working tablet. Many have asked, why not WCN3680 (the 802.11ac enabled successor to 3660), the answer is of course, you're talking about a ~$200 tablet, stuff like this understandably has to be n–1 without making the bill of materials untenable.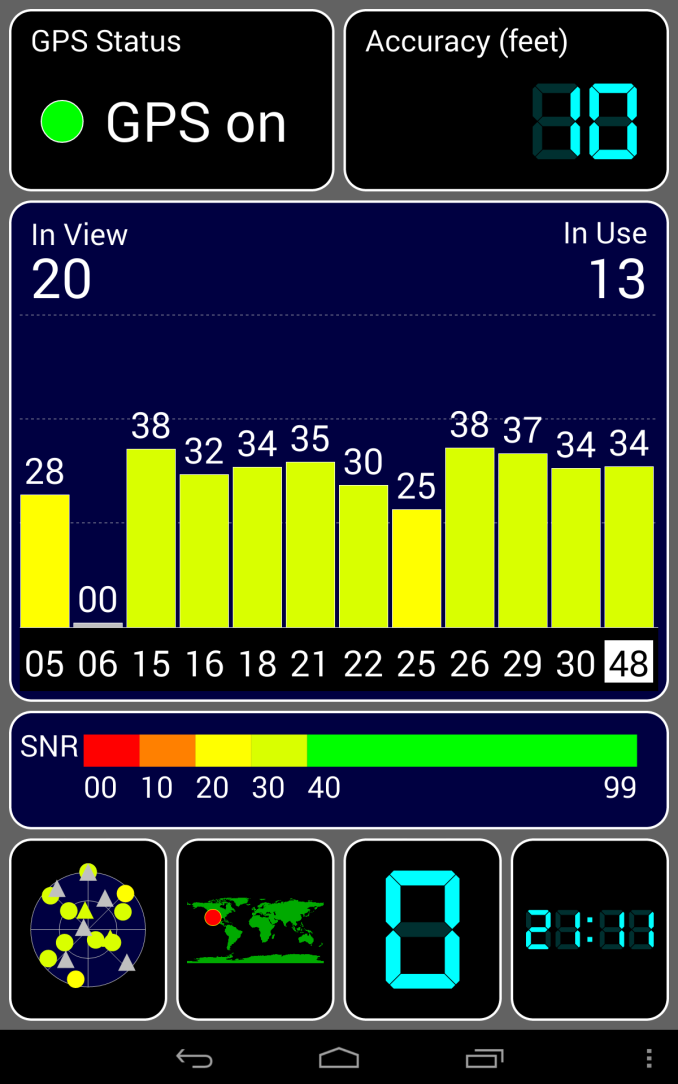 There's also GNSS (GPS+GLONASS) on the WiFi only model which I tested, this goes through WCN3660 and into the baseband on APQ8064 in this configuration I believe. I've had nothing but great success with Qualcomm's GNSS being the fastest out there to 3D cold fix, that holds true with the Nexus 7 (2013), even walking around the urban canyon scenario that San Francisco poses to GNSS.
Charging
The Nexus 7 (2013) is Qi (pronounced: "chee") enabled, the de-facto wireless charging standard of the now. The Qi charger area is dead center in the middle, using a coil inside of the NFC one. That makes positioning easy.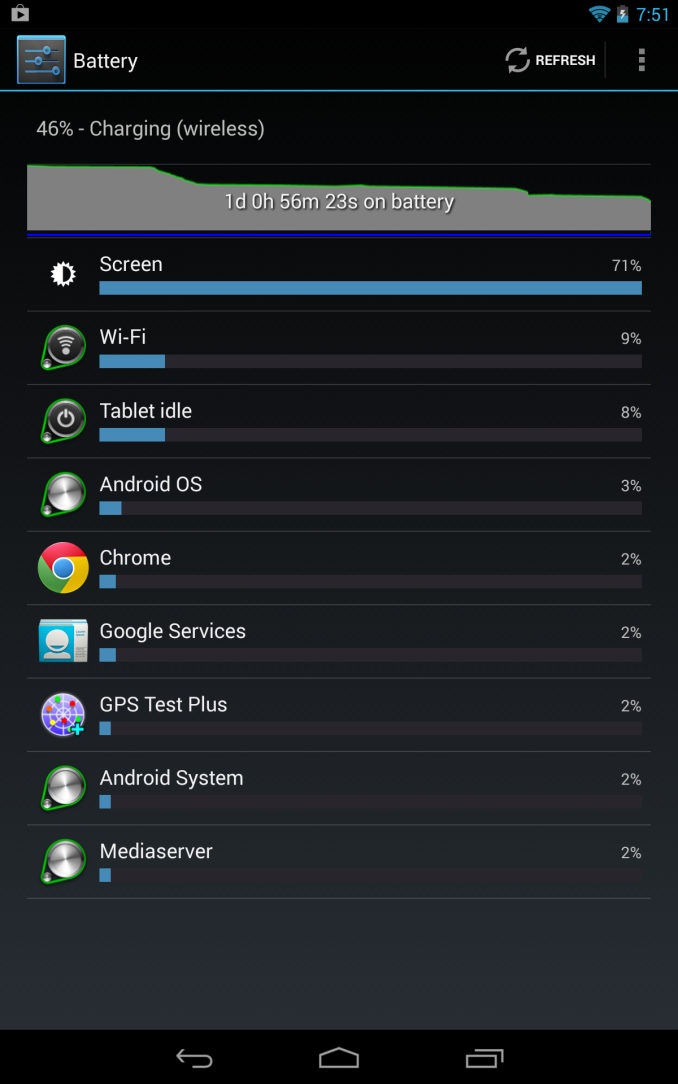 I tossed the Nexus 7 on my Energizer Qi two-position mat when I got home, and it works perfectly, of course Qi can only charge at up to 5 watts. The in-box supplied charger is a 1.35 A variant, which isn't anything special. Connected to my special linear power supply and battery charge downstream port controller which negotiates the proper standard, I saw the Nexus 7 (2013) draw a max of 1.32 A (6.6 watts), which makes sense given the supplied charger. I don't have a 0–100 percent charge time number yet.