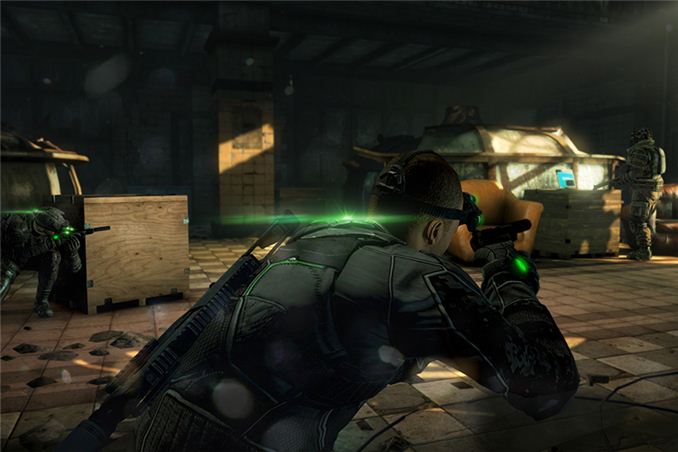 NVIDIA sends word this evening that they're launching a new GeForce video card game bundle for the summer timeframe. This time around NVIDIA is partnering with Ubisoft to get their latest Splinter Cell game, Splinter Cell Blacklist, included with most NVIDIA cards.
Much like the previously expired Metro: Last Light bundle, the Splinter Cell Blacklist bundle is for the GTX 660 and above, including the complete GTX 700 series, but strangely not NVIDIA's most expensive cards, GTX 690 and GTX Titan. As is usually the case, all of the typical etailers are participating, with participating etailer and retailers throwing in a voucher for the game with qualifying purchases. The specific edition being bundled is the Digital Deluxe edition, which among other things includes bonus items and a copy of the previous Splinter Cell game, Conviction.
This promo comes about a month before the game actually ships - Blacklist won't be shipping until August 20th – so GeForce video card buyers will have to sit tight for a bit before they can playing the game. The promo itself will run until the end of the year or until NVIDIA runs out of codes; though historically NVIDIA is likely to replace the bundle before the fall/winter game rush.
On a side note, while Blacklist isn't being branded as a The Way It's Meant to Be Played Game, NVIDIA's press release did note that they've been providing engineering resources to Ubisoft as part of their deal. So "tessellation, NVIDIA HBAO+, TXAA antialiasing and surround technologies" appear to be NVIDIA additions to the game. Of note, this marks the first TXAA enabled game to ship in several months and the first such game released since TXAA creator Timothy Lottes left NVIDIA earlier this year for Epic Games.
Finally, for GTX 650 buyers, a quick check shows that NVIDIA's $75 Free-To-Play bundle is still active for those cards. However that looks to be coming to an end at the end of this month.
Current NVIDIA Game Bundles
Video Card
Bundle
GeForce GTX Titan
None
GeForce GTX 690
None
GeForce GTX 760/770/780
SC Blacklist
GeForce GTX 660/660Ti/670/680
SC Blacklist
GeForce GTX 650 Series
$75 Free-To-Play
GeForce GT 640 (& Below)
None
Source: NVIDIA