Sleeping Dogs
Another Square Enix game, Sleeping Dogs is one of the few open world games to be released with any kind of benchmark, giving us a unique opportunity to benchmark an open world game. Like most console ports, Sleeping Dogs' base assets are not extremely demanding, but it makes up for it with its interesting anti-aliasing implementation, a mix of FXAA and SSAA that at its highest settings does an impeccable job of removing jaggies. However by effectively rendering the game world multiple times over, it can also require a very powerful video card to drive these high AA modes.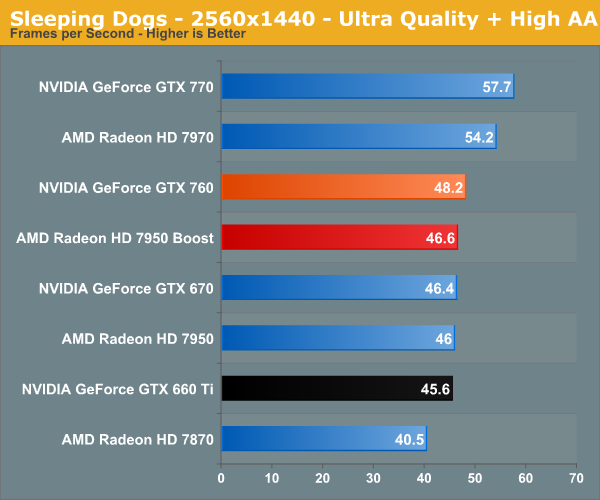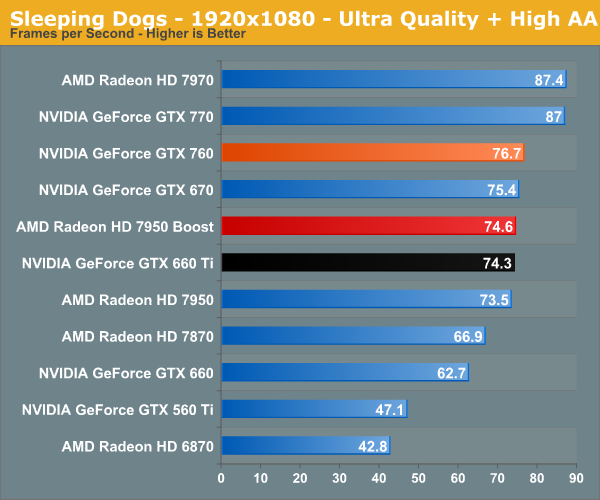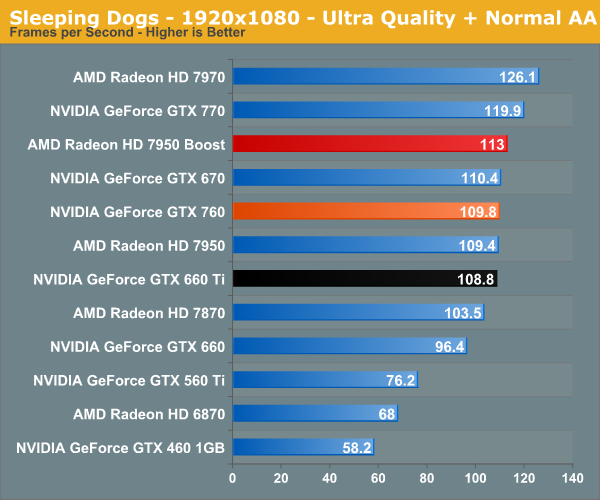 With Sleeping Dogs the GTX 760 is once again back on top, although this time it's a close fight between it and the 7950B. In this case the gap at our higher 1080p settings is just 3%, nearly a tie. Meanwhile it's interesting to see the GTX 760 doing so well compared to the GTX 670 here, even beating it just slightly. The use of SSAA hits the ROPs and shaders pretty hard, so while we'd typically expect the GTX 760 to fall behind the GTX 670 here, this appears to be a case where the higher core clockspeed and resulting higher ROP performance works in the GTX 760's favor.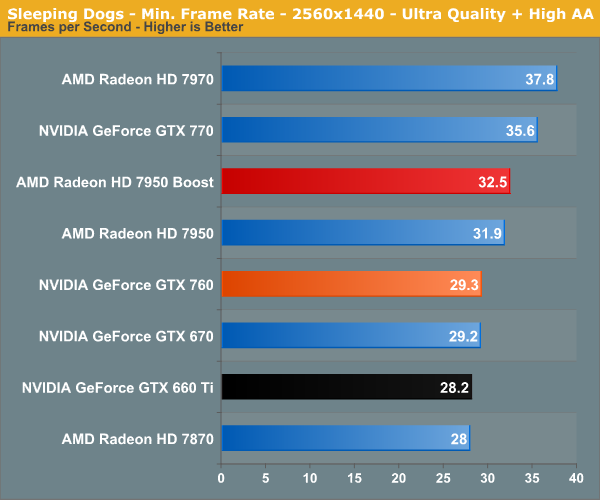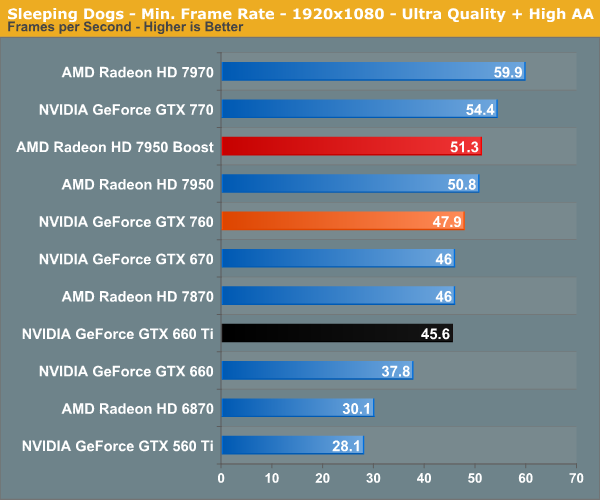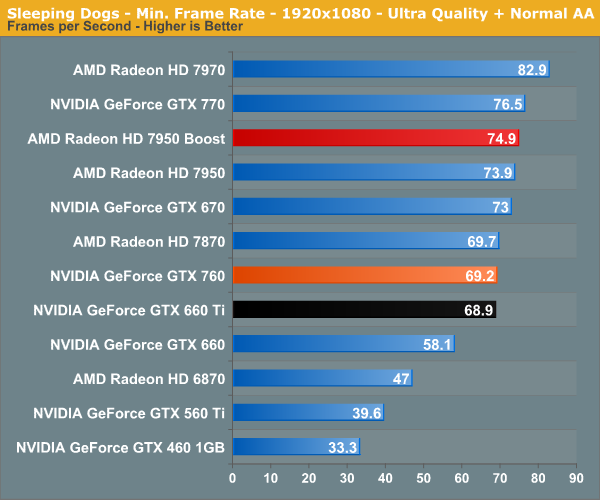 With our minimum framerates however the GTX 760 falls behind the 7950B. Here AMD's competitor performs about 7% better at our highest 1080p settings, keeping AMD's card above 50fps.