More GPU Performance Numbers
The next set of benchmarks are taken from our 2013 Laptop Bench. Here we're comparing to HD 4000 and HD 4400, both using Acer S7s. Compared to HD 4400 the HD 5000 in Apple's 2013 MBA ends up being around 15% faster in most tests. Compared to Ivy Bridge/HD 4000 the gap ranges from lower single digits in thermally constrained environments to 25% or 40% in the best case scenarios.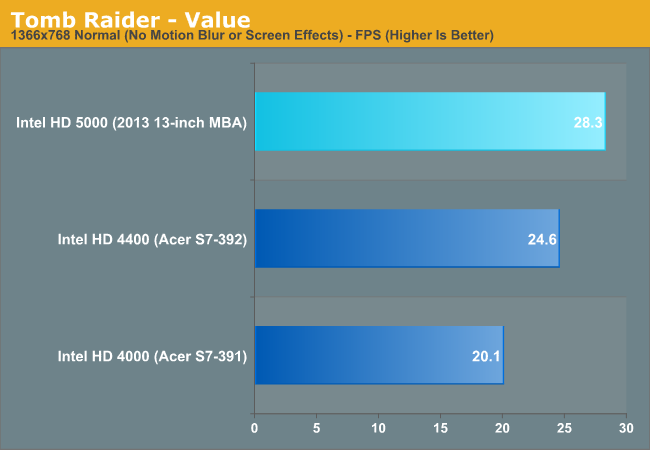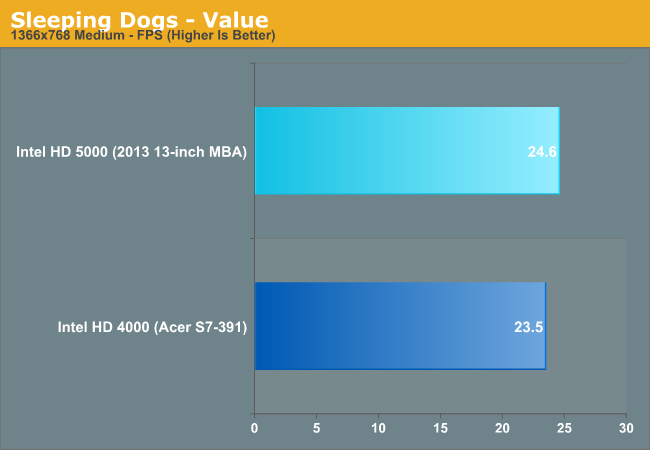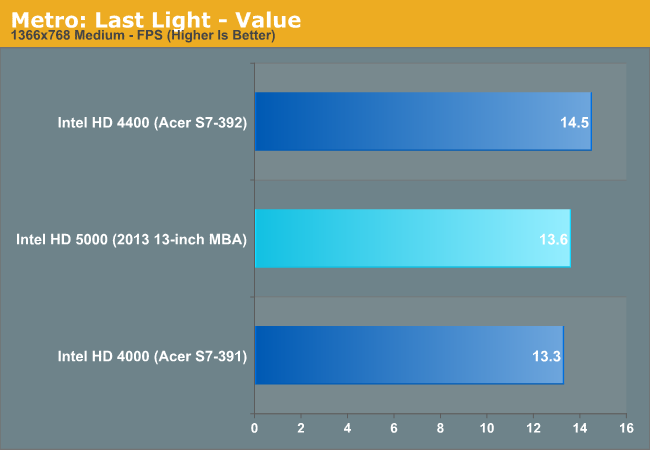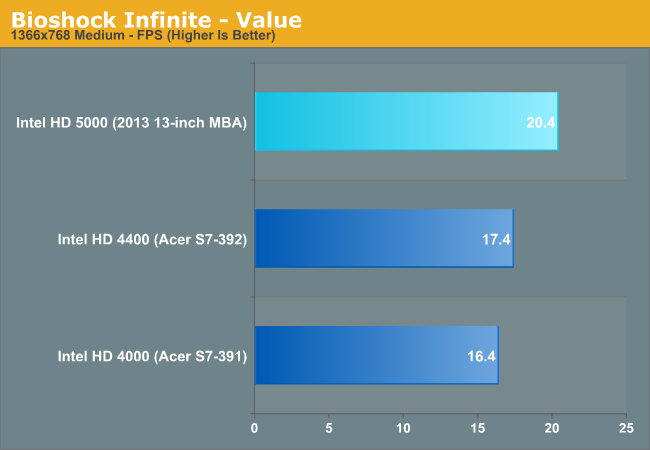 3DMark GPU Performance
We close out our look at Intel's HD 5000 performance using a historical collection of 3DMark data. The comparison gives us some more data points to characterize Intel's HD 5000. The data here is all best case scenario for HD 5000 as there are no situations where we hit thermal limits.
On average, Intel's HD 4400 ends up being 18% faster than HD 4000, while Intel's HD 5000 is 31% faster.