Synthetics
Our synthetic benchmarks can sometimes tell us a lot about what an architecture is capable of. We'll turn to 3DMark Vantage first to stress ROP and texel rates.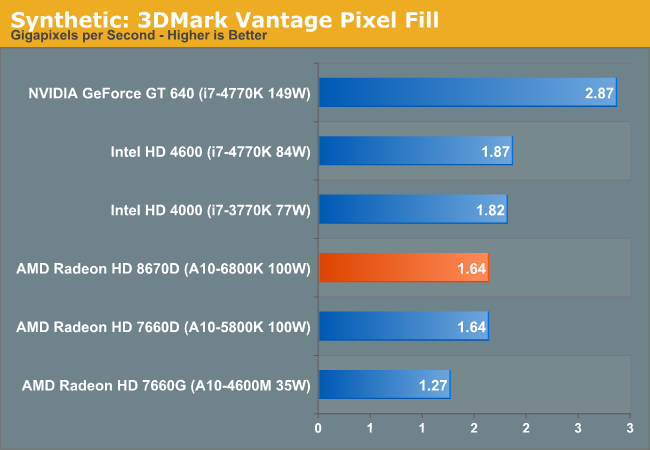 Moving on, we have our 3DMark Vantage texture fillrate test, which does for texels and texture mapping units what the previous test does for ROPs.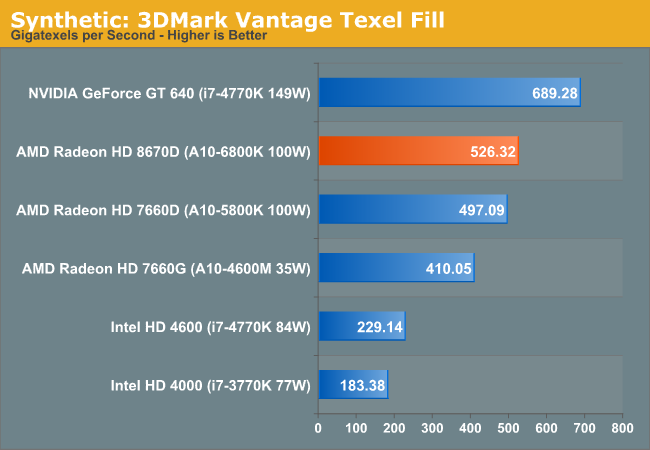 Haswell could use some extra texture hardware, here Richland delivers more than 2x the peak textured fill rate of Haswell GT2.
Finally we'll take a quick look at tessellation performance with TessMark.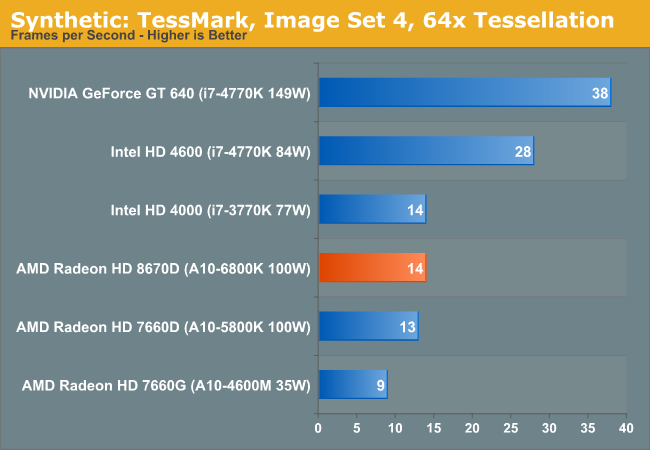 As we saw in our Iris Pro review, Hawell's tessellation performance is surprisingly good.