Memory
Haswell got an updated memory controller that's supposed to do a great job of running at very high frequencies. Corsair was kind enough to send over some of its Vengeance Pro memory with factory DDR3-2400 XMP profiles. I have to say, the experience was quite possibly the simplest memory overclocking I've ever encountered. Ivy Bridge was pretty decent at higher speeds, but Haswell is a different beast entirely.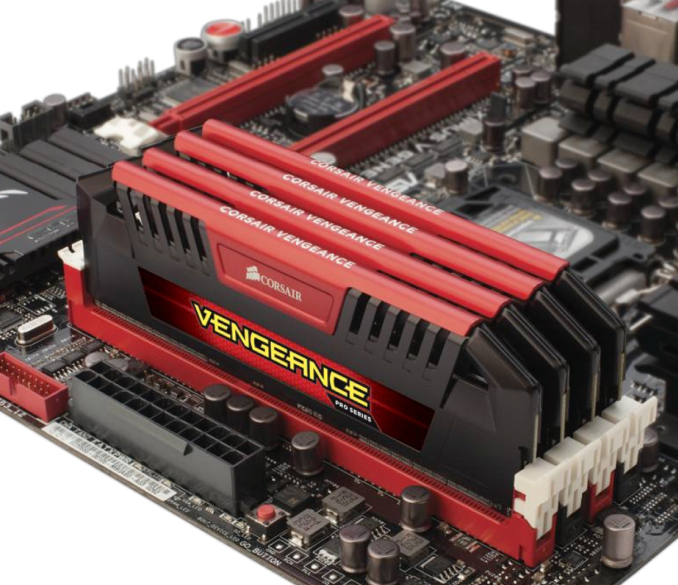 Although I used DDR3-2400 for most of my testing, Corsair's Vengeance Pro line is available in frequencies rated all the way up to 2933MHz.
Platform

Haswell features a new socket (LGA-1150). Fundamental changes to power delivery made it impossible to maintain backwards compatibility with existing LGA-1155 sockets. Alongside the new socket comes Intel's new 8-series chipsets.
At a high level the 8-series chipsets bring support for up to six SATA 6Gbps and USB 3.0. It's taken Intel far too long to move beyond two 6Gbps SATA ports, so this is a welcome change. With 8-series Intel also finally got rid of legacy PCI support.
Overclocking
Despite most of the voltage regulation being moved on-package, motherboards still expose all of the same voltage controls that you're used to from previous platforms. Haswell's FIVR does increase the thermal footprint of the chip itself, which is why TDPs went up from 77W to 84W at the high-end for LGA-1150 SKUs. Combine higher temperatures under the heatspreader with a more mobile focused chip design, and overclocking is going to depend on yield and luck of the draw more than it has in the past.
Haswell doesn't change the overclocking limits put in place with Sandy Bridge. All CPUs are frequency locked, however K-series parts ship fully unlocked. A new addition is the ability to adjust BCLK to one of three pre-defined straps (100/125/167MHz). The BCLK adjustment gives you a little more flexibility when overclocking, but you still need a K-SKU to take advantage of the options.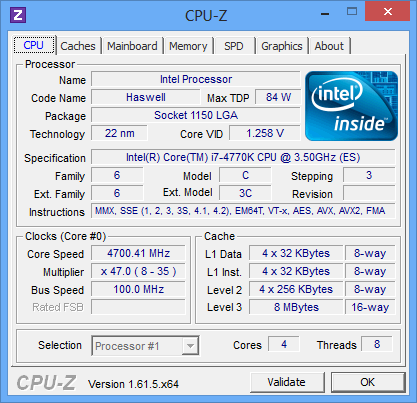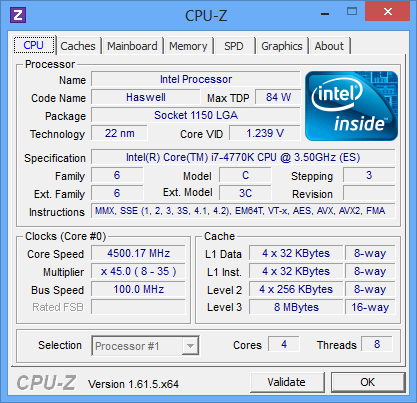 In terms of overclocking success on standard air cooling you should expect anywhere from 4.3GHz - 4.7GHz at somewhere in the 1.2 - 1.35V range. At the higher end of that spectrum you need to be sure to invest in a good cooler as you're more likely to bump into thermal limits if you're running on stable settings.