GRID 2
GRID 2 is a new addition to our suite and our new racing game of choice, being the very latest racing game out of genre specialty developer Codemasters. Intel did a lot of publicized work with the developer on this title creating a high performance implementation of Order Independent Transparency for Haswell, so I expected it to be well optimized. I ran out of time in testing this one and couldn't include all of the parts here. I did use GRID 2 as an opportunity to look at the impact of MSAA on Iris Pro's performance.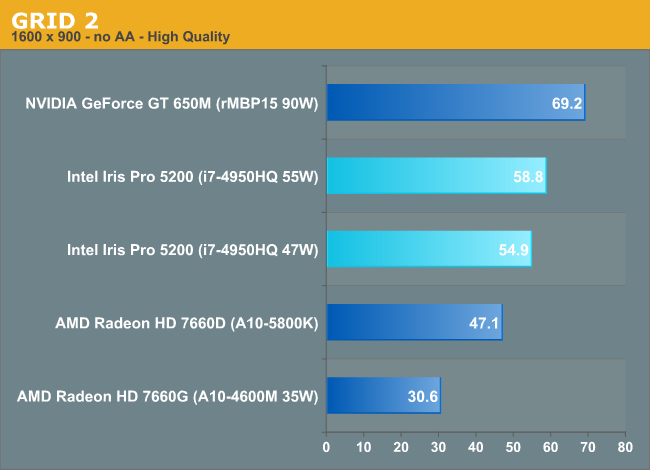 Without AA, Iris Pro does well, with the 650M pulling ahead by low double digits. Mobile Trinity is roughly half the speed of Iris, with desktop Trinity bridging the gap.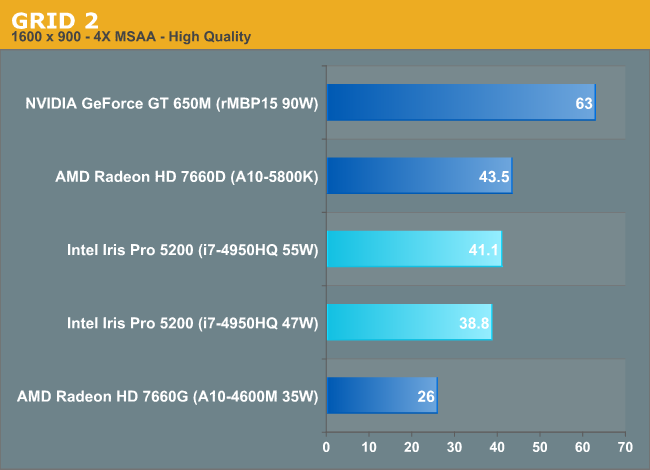 Turn up the resolution, add AA, and NVIDIA pulls ahead by a large margin. The desktop Trinity part also inches ahead.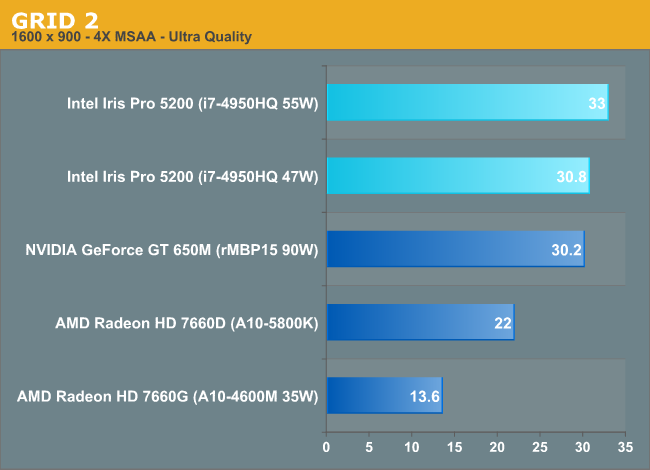 Ramp up the quality settings however and Iris Pro ends up ahead of the GT 650M. Desktop Trinity falls behind considerably, likely running into memory bandwidth limitations. Crystalwell seems to save Iris Pro here.