Iris
The Microsoft Surface Pro has undeniably carved out a new segment in the PC space. But what was once a powerful, but heavy, thick, and unwieldly tablet when it was first launched, has become a thin, light, and even more powerful tablet in the following years. It was really the launch of the Surface Pro 3 that finally changed Microsoft's fortunes in the hardware game. This was the first Surface Pro that was able to bring the weight and thickness into check, and the 3:2 aspect ratio screen was a revelation in this product category where 16:9 or 16:10 displays were really all that was offered in the Windows world. In October 2015, Microsoft launched the refreshed Surface Pro 4 which was a bigger improvement...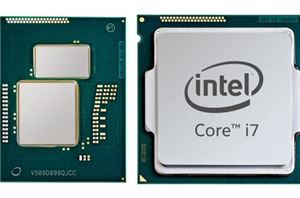 Intel's integrated graphics processors (iGPUs) are the most widespread PC-class graphics adapters on the planet. Enthusiasts of high-performance personal computers do not use Intel's iGPUs, but the world's largest...
96
by Anton Shilov on 1/14/2016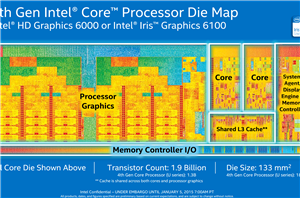 As part of the CES cavalcade of announcements, after launching Core-M back in September, Intel is formally releasing their next element of the 14 nanometer story: Broadwell-U. As the...
85
by Ian Cutress on 1/5/2015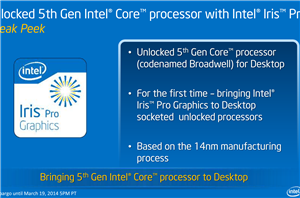 In a somewhat uncharacteristic turn from Intel, we were hooked up and loaded in to a press conference call this week regarding the announcement of some exciting new products...
64
by Ian Cutress on 3/19/2014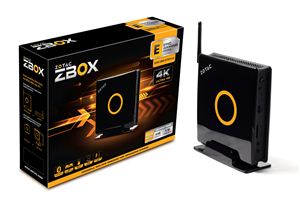 So far there have been only a few ways to get hold of an Iris Pro 5200 enabled machine. The first CPUs with these processors were in laptops, until...
24
by Ian Cutress on 3/10/2014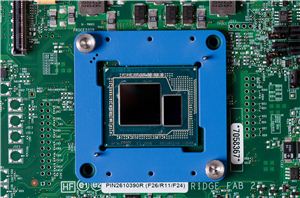 At both the Intel Haswell launch and the first shipping Haswell Xeon silicon, I lamented the lack of a Crystal Well Xeon part in the line-up. It would...
35
by Ian Cutress on 3/10/2014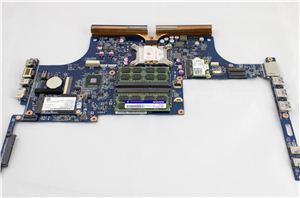 A couple of weeks ago I attended a press event for the Intel Experience tour in London, hosted by Intel UK. Aside from the usual array of Ivy...
28
by Ian Cutress on 7/29/2013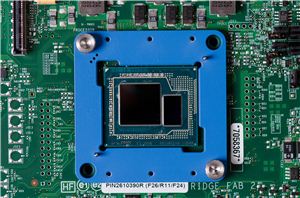 We review what's quite possibly the most exciting Haswell SKU available at launch: the Core i7-4950HQ equipped with Intel's new Iris Pro 5200 graphics.
177
by Anand Lal Shimpi on 6/1/2013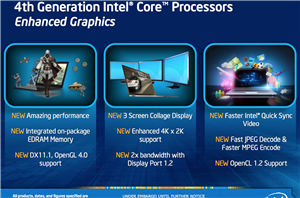 We've known for a while that Intel's Haswell processor would continue to drive GPU performance in a significant way. With Haswell, Intel will offer a higher end graphics configuration...
104
by Anand Lal Shimpi on 5/1/2013