WiFi, GPS
The Galaxy Note 8.0 will be available in both cellular and WiFi only versions, the latter being what we get in the US for now and what I'm reviewing. Broadcom's ever popular BCM4334 handles all WiFi duties. The Note 8.0 supports 2.4GHz 802.11b/g and 2.4GHz/5GHz 802.11n.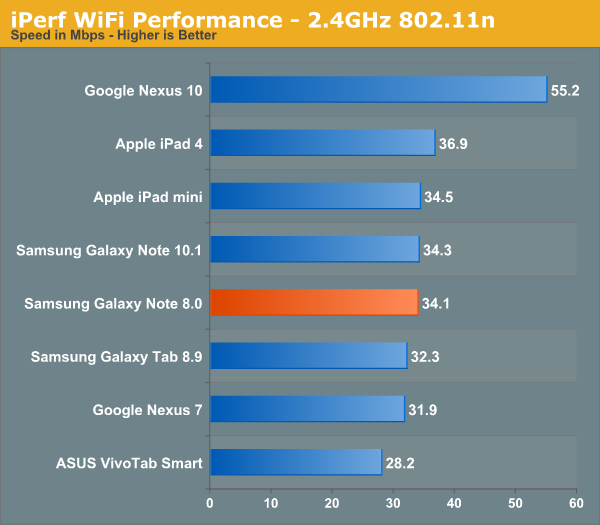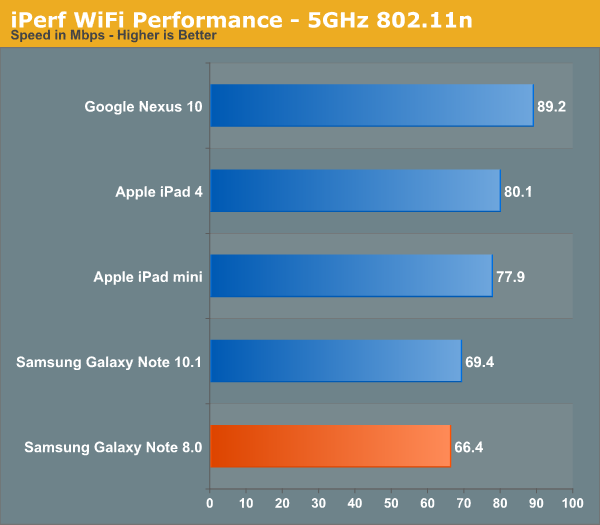 WiFi performance was on par with similar tablets.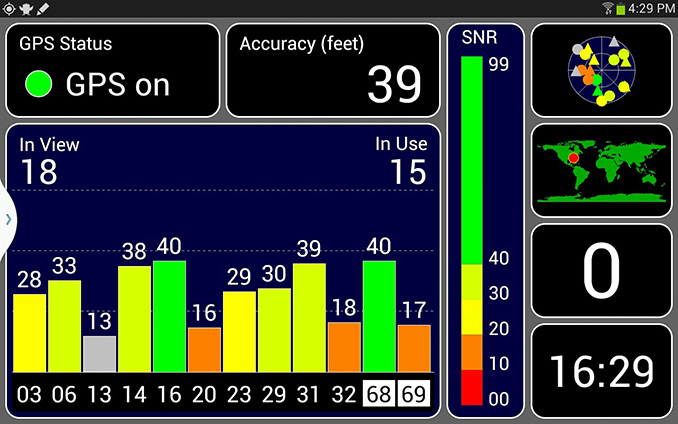 I had no issues with acquiring GPS lock outdoors or in cars. Indoor performance was understandably worse.