Final Words
The 4th generation iPad is a good evolution over the 3rd generation model. It doesn't fundamentally change the device or its function, it just makes it better. Battery life and performance are both improved over the iPad 3, and on the graphics side we finally have an SoC capable of driving good looking games at the iPad's native resolution. I don't know that there's substantial enough of a change to warrant an upgrade from the iPad 3 (unless you happen to be a game developer), but if you've been considering the iPad the 4th gen is a definite improvement over its predecessor.
If you're torn between the big and mini iPads, I've been recommending the mini for those who plan on traveling a lot with their tablet and the iPad 4 for those who will mostly use it at home. The exception to the travel stipulation is if you're a photographer and plan on using your tablet to show your portfolio/proofs/etc, in which case the color accuracy of the iPad 4 trumps the mini's portability.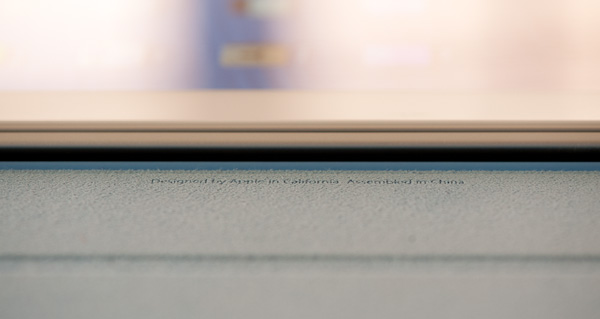 It's interesting to me that the chassis and thermals haven't really changed since the iPad 3. Given the short cycle time between the 3rd and 4th generation iPads, I suspect there's not a whole lot of time to implement any major changes. I do almost wonder however if we won't see this chassis stick around for one more generation. I just don't know that there's room to shrink the design any further without substantial improvements in display efficiency.
Long term I do wonder what the future holds in store for the big iPad. The iPad is very similar in footprint to the 11-inch MacBook Air, and once the 11-inch MBA gets Haswell/Broadwell we may even see similar idle power battery life. The 13-inch MacBook Pro with Retina Display is pretty much the 13-inch rMBA that everyone wanted, I wonder if a future 9.7-inch iPad may be the same thing for the 11-inch MBA. Ultimately this brings convergence to mind, which itself leads to a lot of questions about form factor, OS and ISA. Apple has been quick to dismiss Microsoft's attempts to bring touch to notebooks, but there's a lot of history around Apple laughing at something only to bring forth its own take later on.
Taking a step back and looking at the market as a whole, there is competition the iPad has today that it didn't previously. Google's Nexus 10 surpasses the iPad 4 in pixel density, although it loses out in color accuracy. I can't stress enough that the competition really has to focus on calibrating its displays in addition to spending money on delivering a good panel. The Nexus 10 is priced more aggressively at $399 and ships with a faster CPU as well. The latter is interesting, especially given how recently Apple introduced its Swift CPU architecture. I wonder if we'll see Apple stick with the holiday launch schedule or move to a different release cadence once again, in order to continue to remain at the forefront of silicon technology.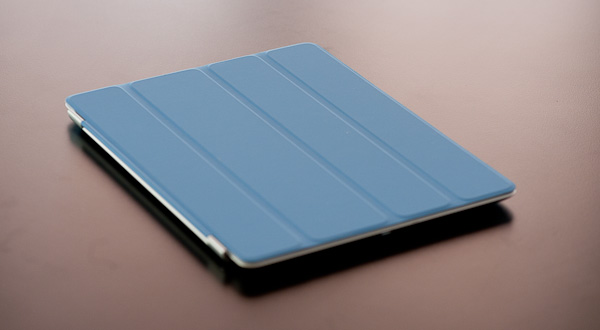 When choosing between the iPad 4 and Nexus 10 decision boils down to, as is often the case, whether or not you feel more at home in Android or iOS. I've viewed the divide there as a line separating a computing device from an appliance. There's overlap in capabilities, but the overall experience tends to fall along those lines for me. You need to ask yourself what type of device you're more interested in when it comes to a tablet. I suspect Apple's success in the mainstream market with the iPad is due, in no small part, to just how appliance-like the iOS experience can be. It's not for everyone but I can see how it has resonated well among some audiences. Google's $100 price advantage isn't insignificant, and similar to our Nexus 7 vs. iPad mini recommendation, if what you want is a tablet and not necessarily a tablet that runs iOS, the Nexus 10 takes the cake.
Microsoft is now in the mix with Surface RT and Windows RT/8 tablets from its partners. These offerings are pursuing a slightly different user who wants convergence between a tablet and notebook. Conceptually I like the idea. I'd love to be able to only carry around a single device that serves as a wonderful tablet and productive notebook at the same time. I don't believe any of those devices are quite there yet, which makes tablet/notebook convergence still a fantasy for me.