ASUS PB278Q Color Quality
The PB278Q ships with an sRGB preset in the display, but unlike the ProArt line this doesn't come with a guarantee of a DeltaE < 5 for color quality. Since the ProArt DeltaE didn't meet that standard in my testing (and I don't have enough details to know what color points they are even testing to get that number), this was a fine change by me. Compared to all the other preset modes, sRGB was by far the most accurate, so I used it for our uncalibrated, 200 nits profile testing.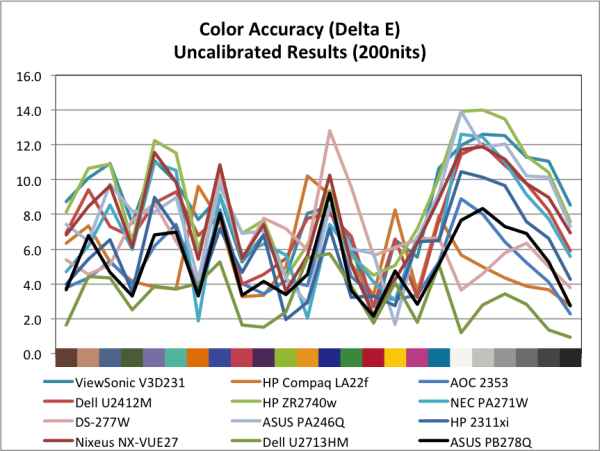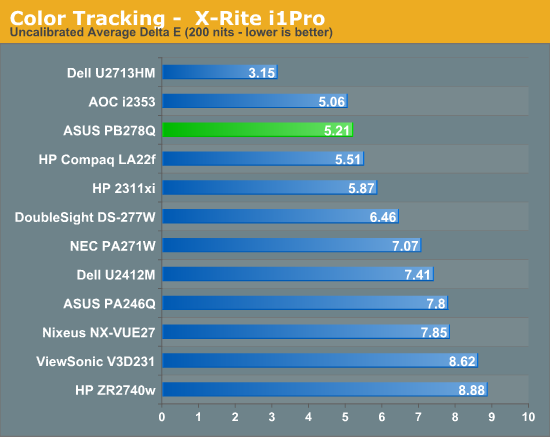 Our average uncalibrated dE is 5.21, which is actually very good for a 27" display right out of the box. You will notice that some 27" displays that were tested prior to my taking over display testing, like the Dell U2711, are not here in the graphs. This is intentional as those were tested with a different combination of hardware that can produce results that look better than they actually are. All of the displays in this chart now are measured using an i1Pro for every measurement except for black level, which an i1DisplayPro is used because of its more accurate low light readings.
Moving past that, the sRGB mode isn't incredibly accurate in comparison to the recently reviewed Dell U2713HM display, but it is better than every other 27" display I have put onto the bench.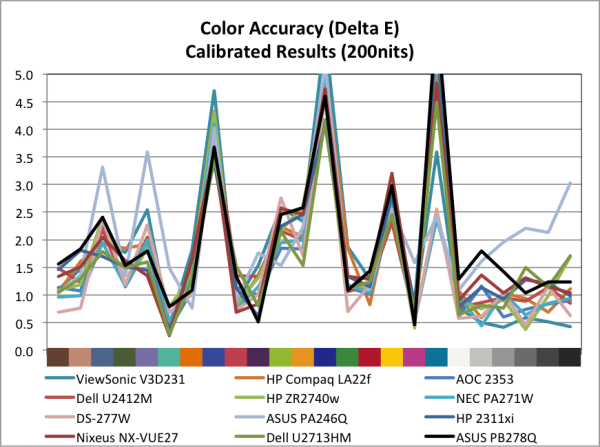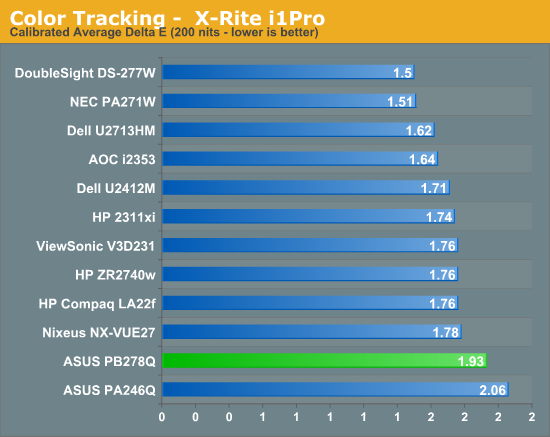 After calibration the PB278Q improved but not as much as some of the other displays have. What is really throwing this off is one shade of blue that has a dE over 6, which pulls that average up. Looking at the median error we still see a worse result than the other 27" displays out there and a grayscale that has a higher dE across the board than the other displays. This is getting picky, since all of these dE values mean that you probably won't see any difference between the displays, even side by side, but it still doesn't perform quite as well after calibration.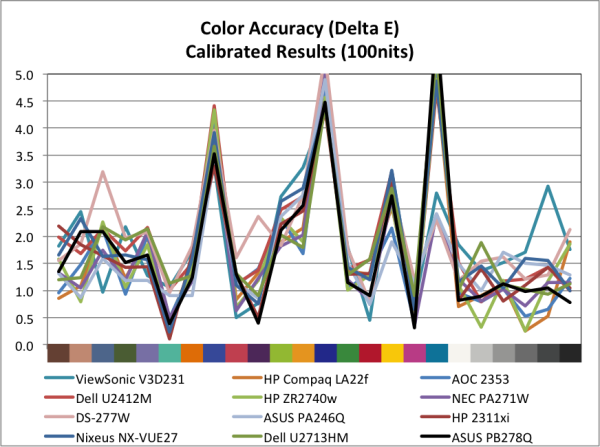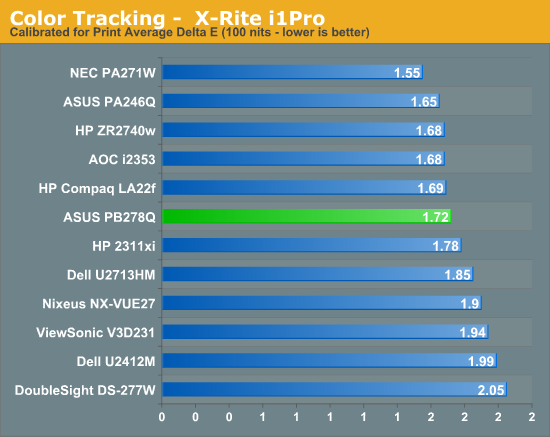 With the brightness range of the PB278Q it was easy to get the ASUS down to 100 nits for our print calibration testing without having to manipulate the LUT to do so. Here we see a bit of an improvement over the 200 nits numbers, and we manage to do better than the other 27" displays we have tested. The NEC is still the leader for low light image quality, but the ASUS is right behind it and would do a good job for those that need to do print work at lower light levels.
The color gamut on the PB278Q is going to be limited to sRGB due to the use of an LED backlighting system that uses while LEDs, and we see it has 79% of the AdobeRGB gamut available. There's nothing at all surprising or different about this; it's exactly what we expected to see.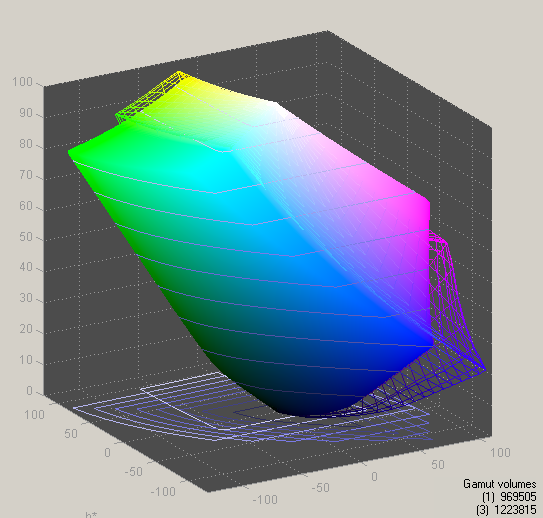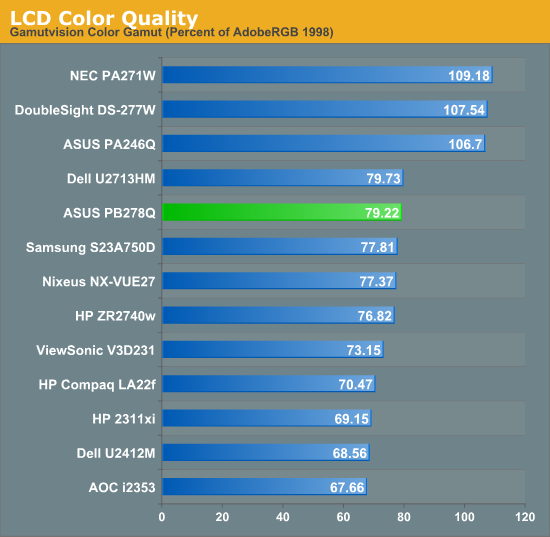 Overall the PB278Q does a pretty good job on the color quality testing. The default sRGB mode is better than most and will be good enough for those that want to have more accurate colors but aren't willing to pay a premium for the hardware to do a full calibration. The 200 nits calibrated numbers are a little worse than I had hoped, but they are so close to others you likely won't be able to tell at all, and the 100 nits numbers are very good.