DiRT 3
DiRT 3 is our next DX11 game. Developer Codemasters Southam added DX11 functionality to their EGO 2.0 engine back in 2009 with DiRT 2, and while it doesn't make extensive use of DX11 it does use it to good effect in order to apply tessellation to certain environmental models along with utilizing a better ambient occlusion lighting model. As a result DX11 functionality is very cheap from a performance standpoint, meaning it doesn't require a GPU that excels at DX11 feature performance.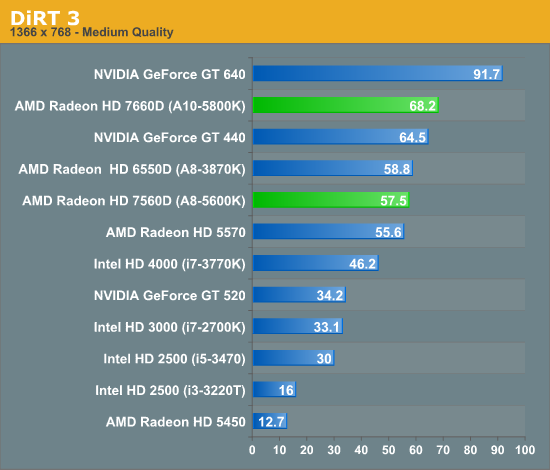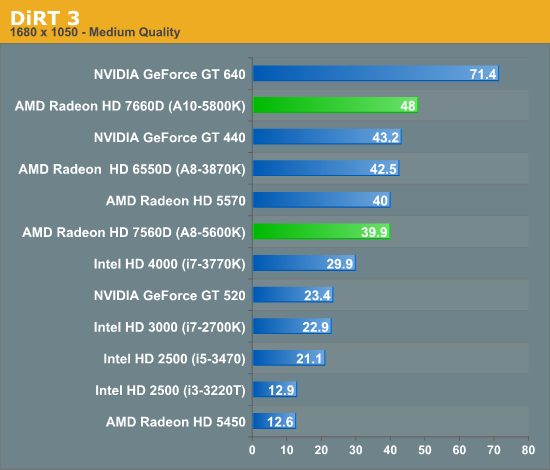 DiRT 3 shows a relatively small performance advantage compared to Llano - only about 12 - 15% when comparing the two top end parts. More exciting from AMD's perspective is that it can deliver performance similar to the 3870K's 400-core GPU with the 256-core GPU in the A8-5600K.
The advantage over Intel's HD 4000/2500 remains significant.
Total War: Shogun 2
Total War: Shogun 2 is the latest installment of the long-running Total War series of turn based strategy games, and alongside Civilization V is notable for just how many units it can put on a screen at once. Adding to the load is the use of DX11 features such as tessellation and high definition ambient occlusion, which means it can give any GPU a run for its money.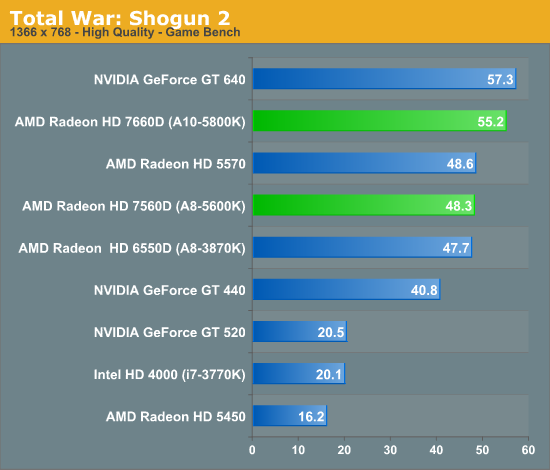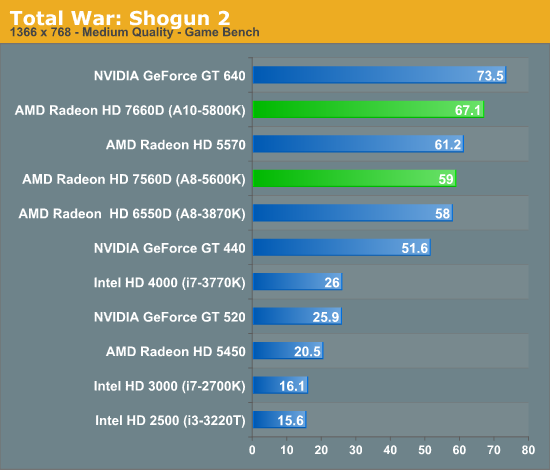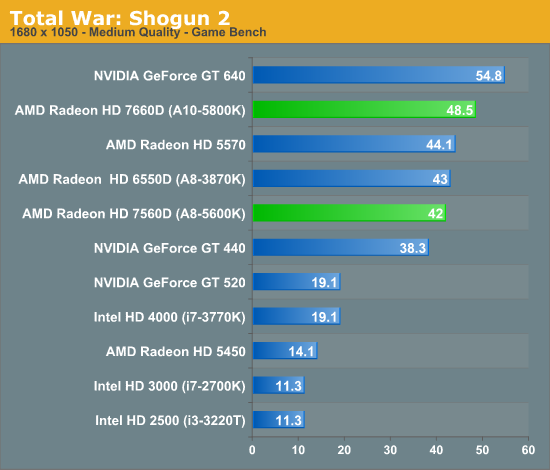 We see similar scaling to DiRT 3 in Shogun: about a 15% improvement over Llano, or flat performance if you compare to the 2nd fastest Trinity GPU configuration.