Gaming Performance
Given the generally known performance of the GeForce GTX 675M powering the iBuyPower Valkyrie CZ-17, it should come as no surprise that it continues to be a stellar option for gamers who want to turn all the settings up. It's only in our "Enthusiast" benchmark suite where we'll see the 675M even start to choke.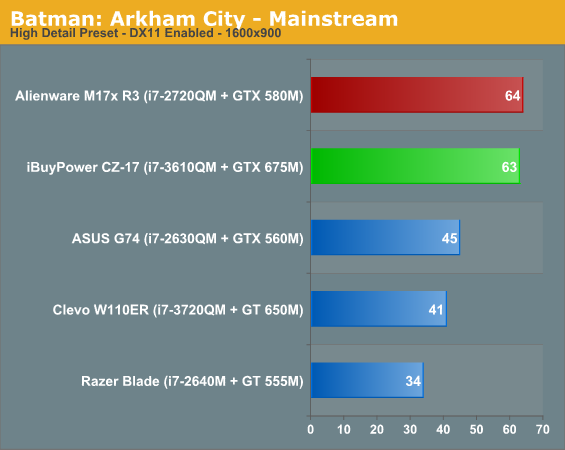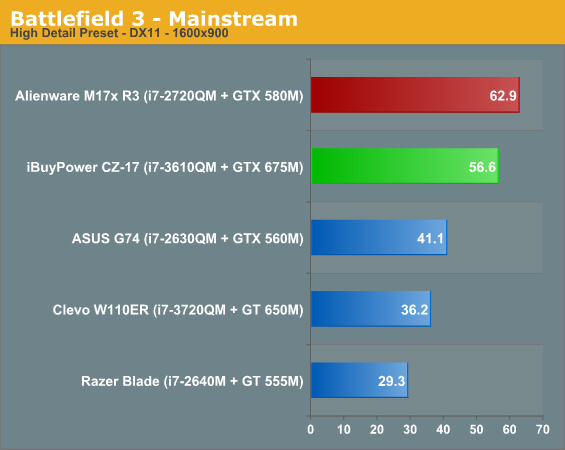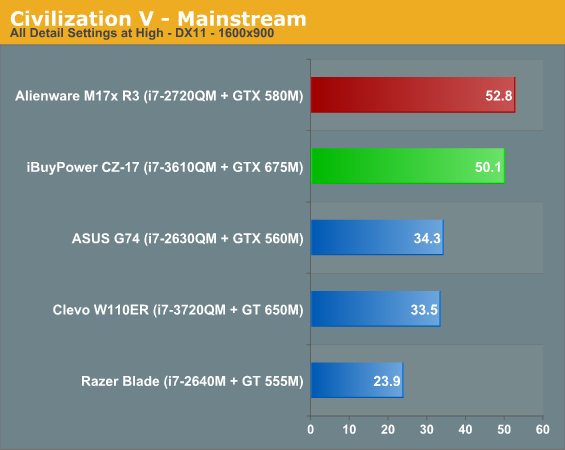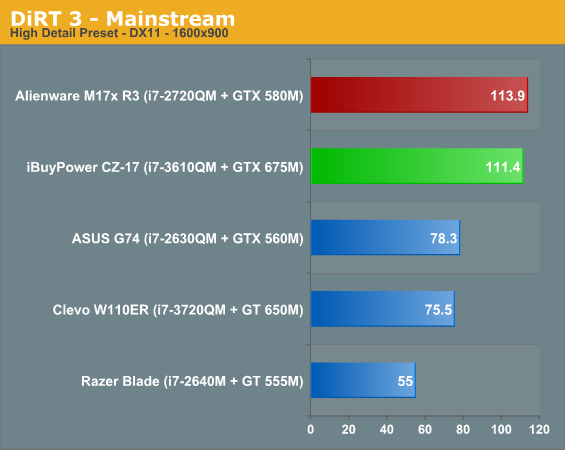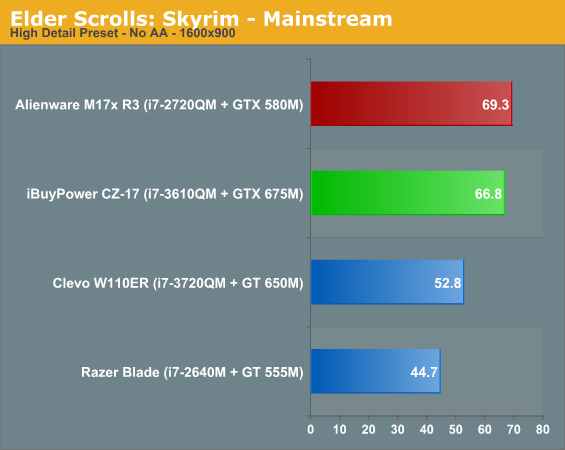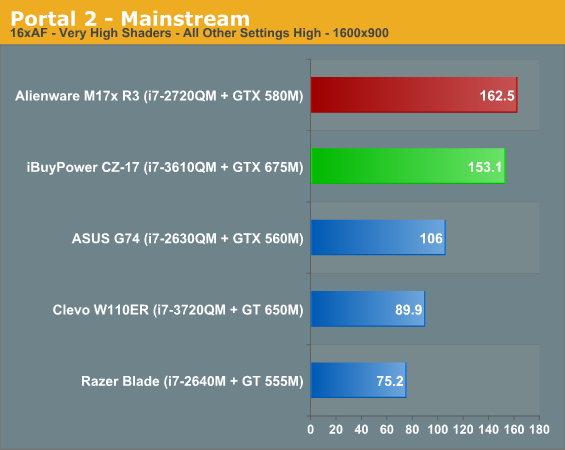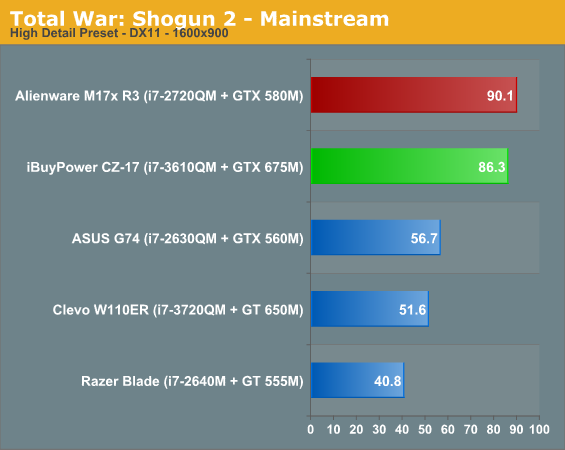 While the Alienware M17x R3 seems to consistently perform ever so slightly better, the CZ-17 still puts in a killer showing above and beyond the competition. Every game is exceptionally playable at 900p and typically with room to turn settings up a bit more.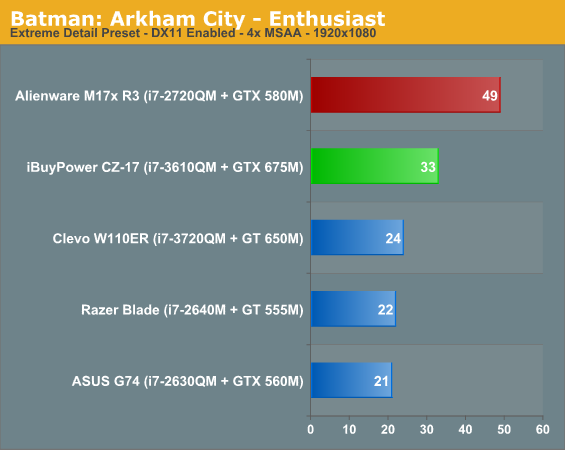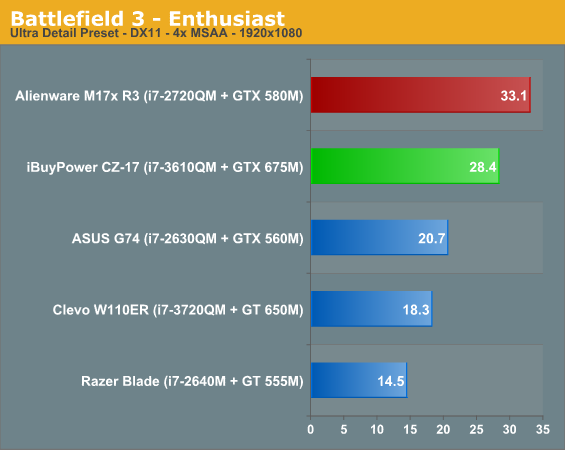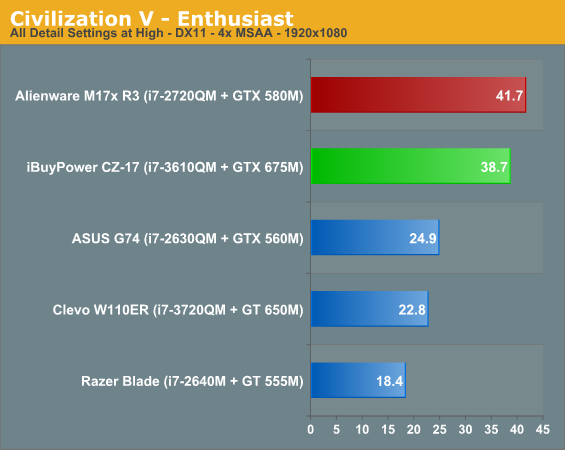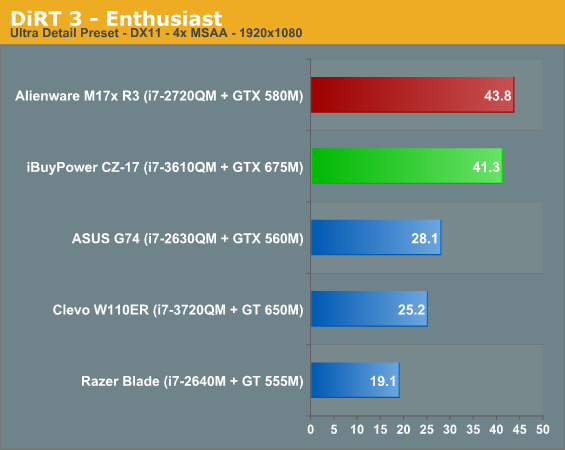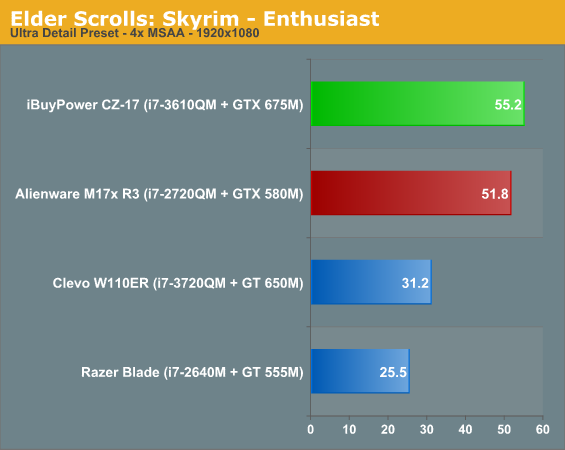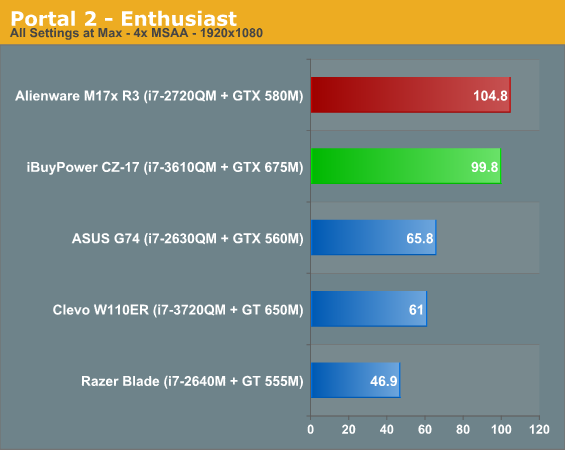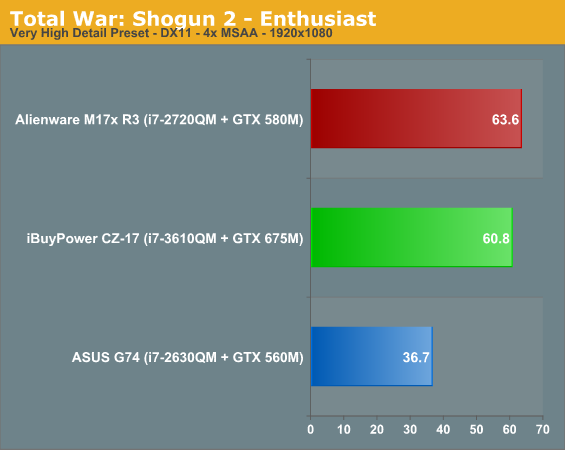 Interestingly, the slight dip in performance from the M17x R3's GTX 580M continues with the CZ-17's GTX 675M virtually across the board. Arkham City in particular is still playable, but it takes a massive hit. We retested over and over again to make sure, but those results continued to be a bit on the low side. It's tough to gauge exactly why, but my guess is that Arkham City is having driver issues. Everything else is fine, but it looks like to really go hog wild we'll still need to go for something beefier like the GTX 680M.