With the RAZR, Motorola proved that a decent capacity battery can be squeezed into an awfully thin phone. The Atrix HD is just a few hairs thicker and that nets it a slightly larger battery. It's not RAZR MAXX territory, nor Galaxy S III for that matter, but it's still got more battery capacity than the One X (AT&T), by a fraction.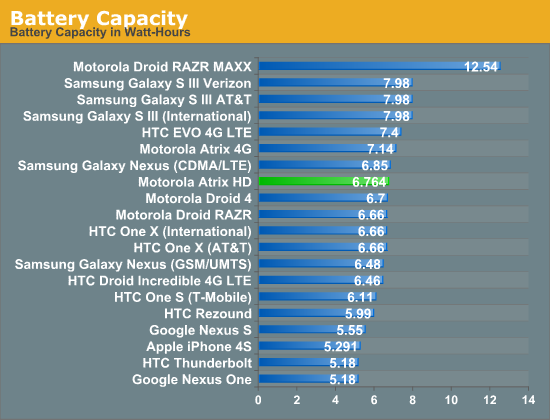 We start with talk time, which has been a strong suit for Motorola for quite a long time.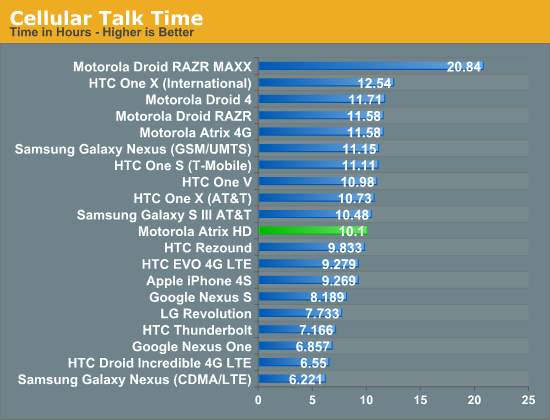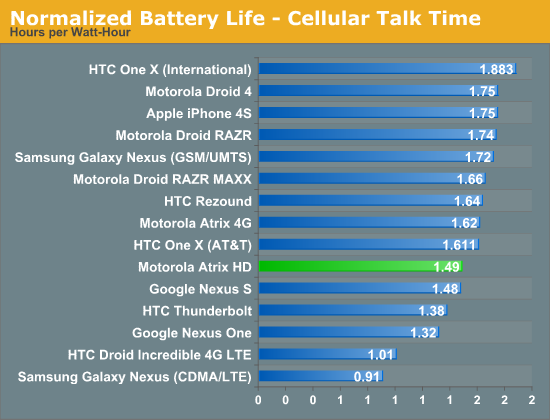 The king of this test remains the RAZR MAXX with its mind boggling 20+ hours, and the other OMAP 4 devices also do extremely well. The ATrix HD falls in line with other S4 devices, but clearly Motorola's special talent at this test owed something to TI's SoC's. But at 10 hours of talk time that's plenty for any talker.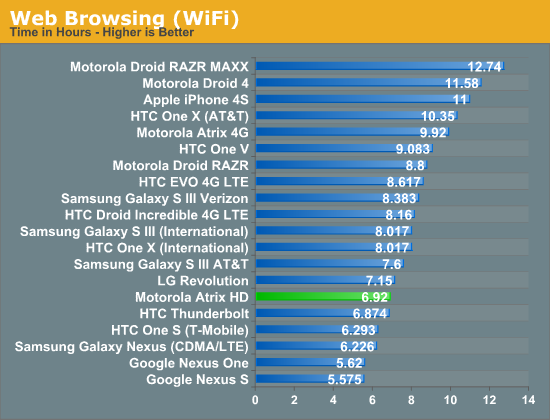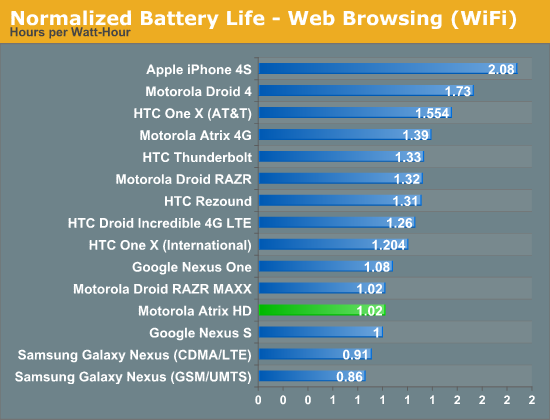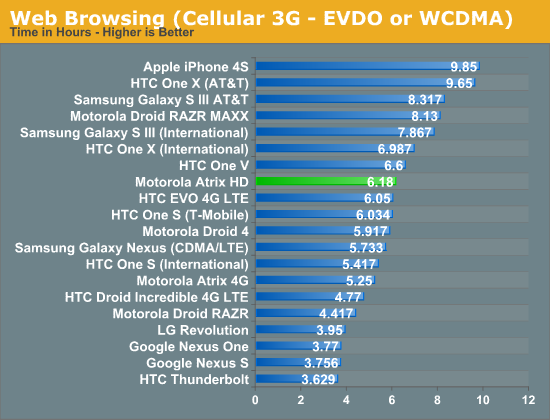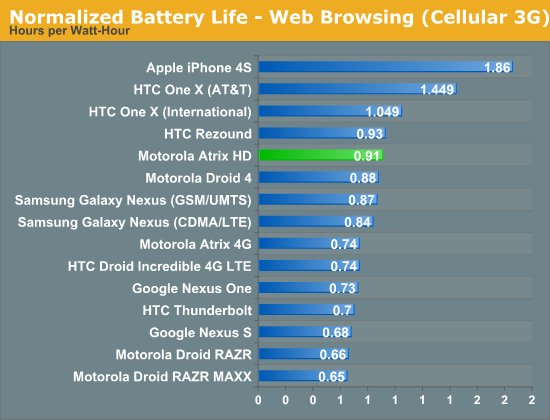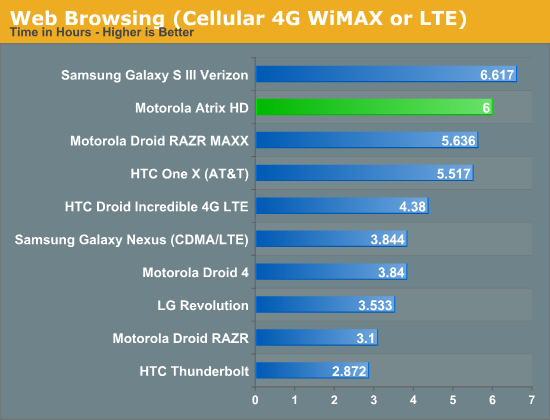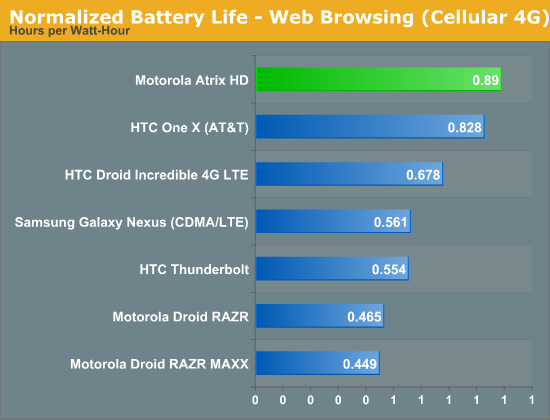 Our web browsing test cycles through several sites and have been treated to a variety of surprises over the last few years. Here, the Atrix HD falls behind when tested on WiFi, well behind the One X (AT&T) that shares its internals, even when normalized. Under 3G that situation continues, with a huge deficit between the Atrix HD and the One X (AT&T). It's under LTE that we get a little surprise. At exactly 6 hours, the Atrix HD bests the One X (AT&T) by a half hour, but more startling is that we have a phone that seems to exhibit battery life under WiFi that's within an hour of LTE performance. I'd have preferred to see WiFi battery life go up alongside LTE, but more LTE battery life is always better.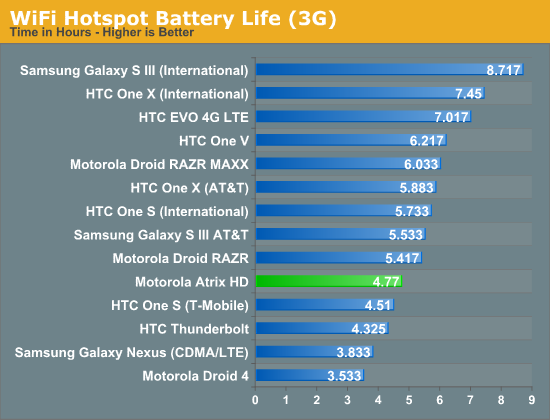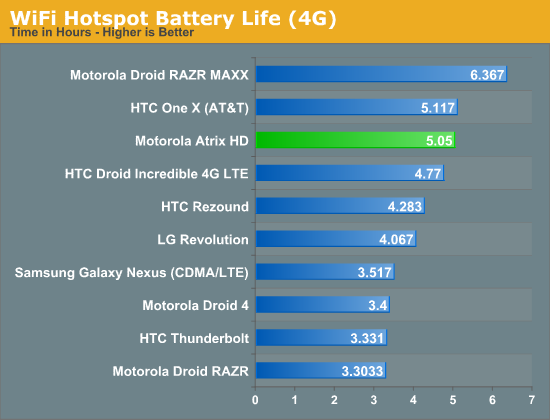 And here, another surprise. I mentioned in the HTC Droid Incredible 4G LTE review that my new place has some signal issues. I've resolved the VZW issues through the use of a Network Extender, and AT&T performance has actually been pretty good, so I don't know if this is a fluke. The Atrix HD isn't the only device whose LTE Hotspot performance actually bests its 3G Hotspot performance, it shares that distinction with the RAZR MAXX. And at just over 5 hours under LTE, this is right near the top and right alongside the One X (AT&T). All around, battery life is good, and very nearly great under LTE.