LIke I mentioned, part of Verizon's strategy is to dial the processor back by 20% to 1.2 GHz on the CPU. We were curious, though, whether the GPU would face a similar clock hit. So we held it up against its One family counterparts, which includes several devices running the S4 at its full 1.5 GHz.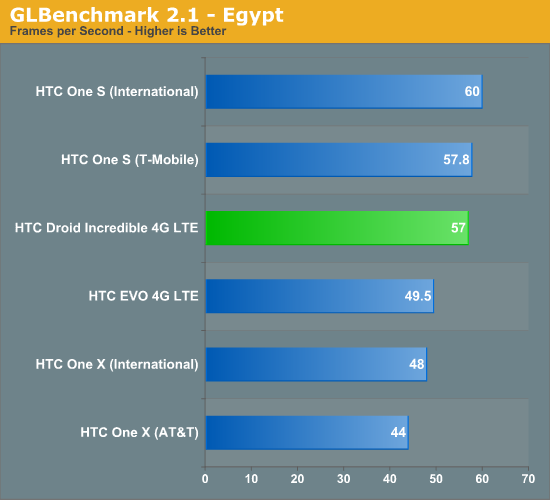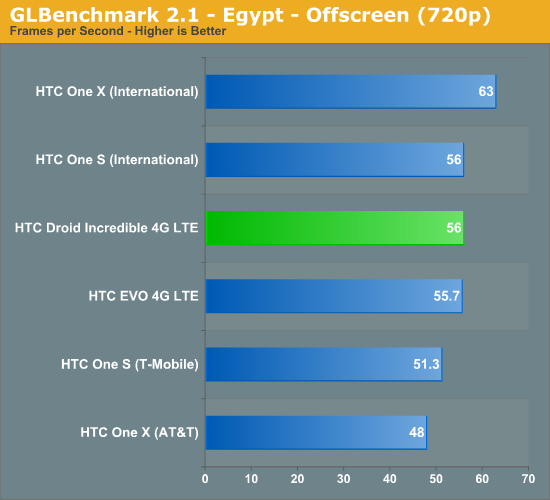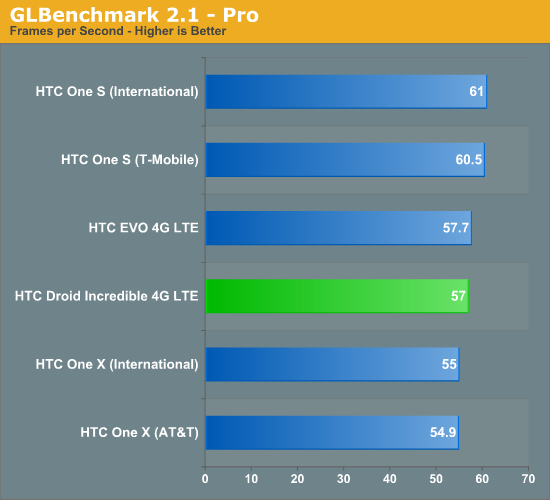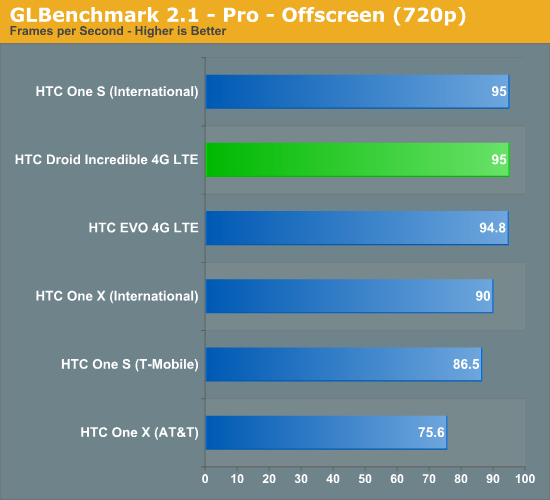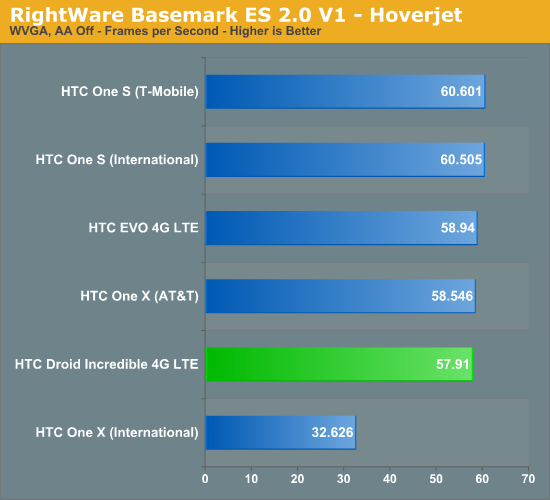 GPU performance is just spot on with its One kin, even coming close to leading in some benchmarks. So, looks like the GPU isn't restricted at all. But, how big is the CPU performance deficit?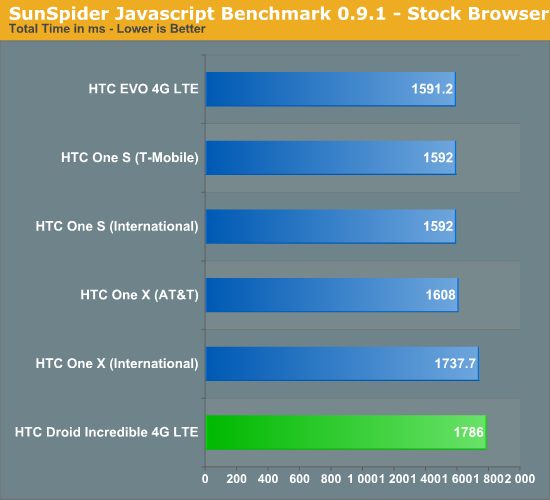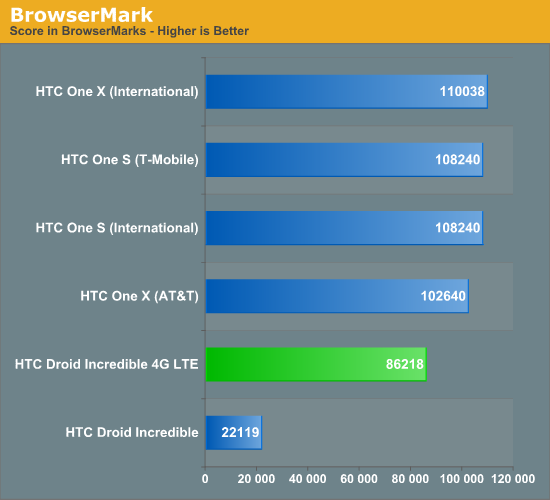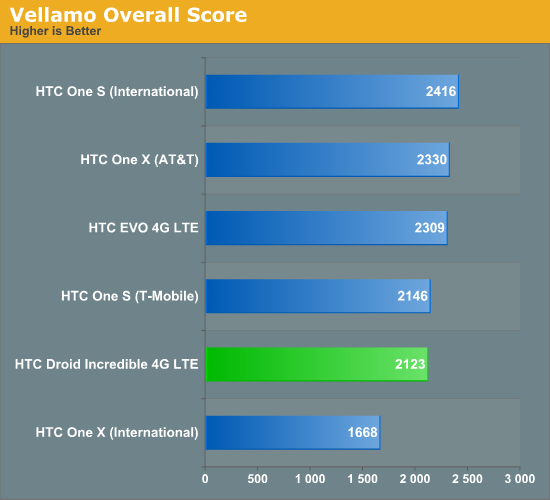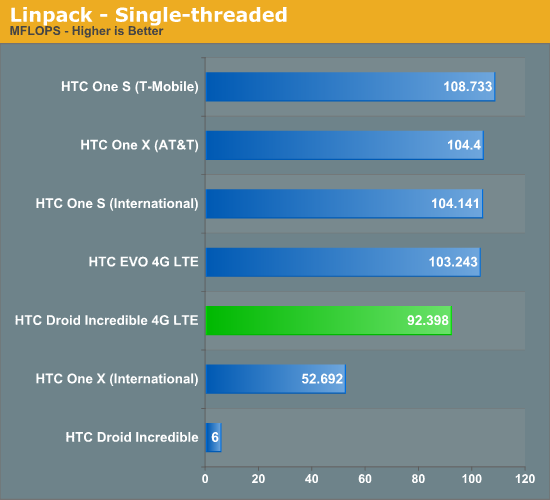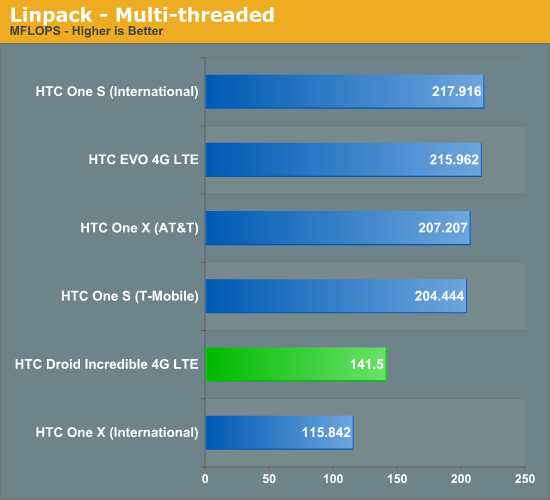 Here we start to see the penalty paid for the lower clock speed. The delta was as small as 12% and as high as 35% compared ot the top S4 performer in each chart. Some of that delta can be chalked up to differences in software builds; Qualcomm provides optimized Android builds to OEM partners, but it's up to them and the carrier to decide whether to implement them or not. So, there is a real performance hit, but perception of that hit isn't necessarily going to mar the experience, especially with GPU performance unaffected.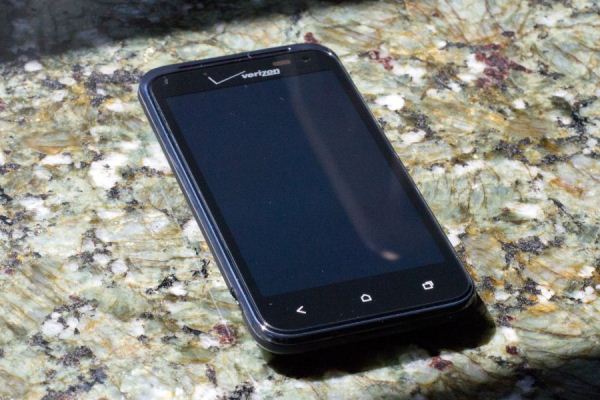 So, there's mixed results here, GPU performance is good, but CPU performance takes a hit. The display is smaller and has a lower resolution, but maintains good characteristics. But there could be something to gain from these cut-backs, with display size and clock speed held in check, battery life SHOULD see a benefit? Will it? We're finding out right now.