Sinan Power VP-430 430W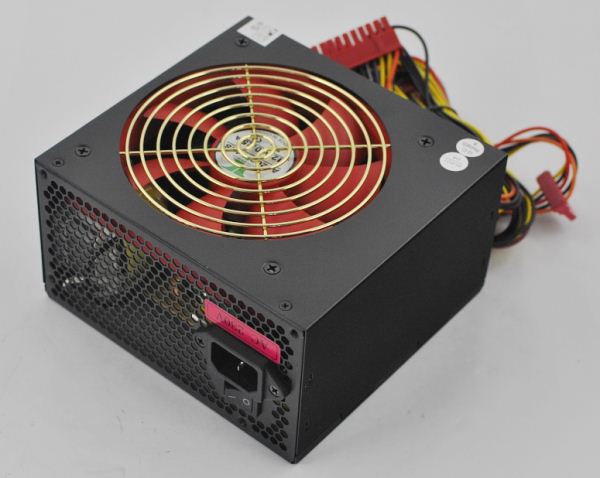 Sinan Power is a brand most of our readers likely have not encountered. The company behind (Inter-Tech) is in Germany, where their largest customer base is located. Inter-Tech would've never thought about sending us a unit like the VP-430, which is why we got this sample from Amazon. It comes with passive PFC (no universal AC input) and a red fan. The package includes a power cord for the European power grid, four screws, some cable ties, and a manual.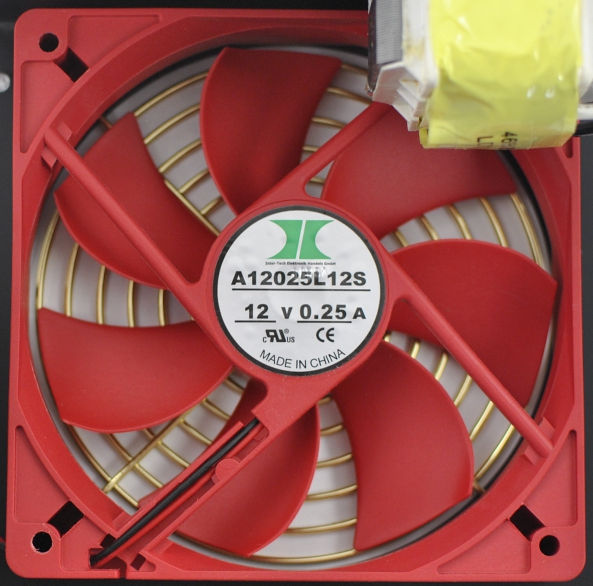 We assume Yate Loon makes the fan, one of the largest companies. The 120mm fan needs fewer amps than the other fans in this roundup and it has seven cheap fan blades. Definitely a low-quality product.
Cables and Connectors

Connector type (length)

Main
1x 24-pin (40cm) fixed
ATX12V/EPS12V
1x 4+4-pin (40cm) fixed
PCIe
-
Peripheral
3x SATA (ca. 40, 55, 70cm) fixed
3x HDD, 1x FDD (ca. 40, 55, 70, 85cm) fixed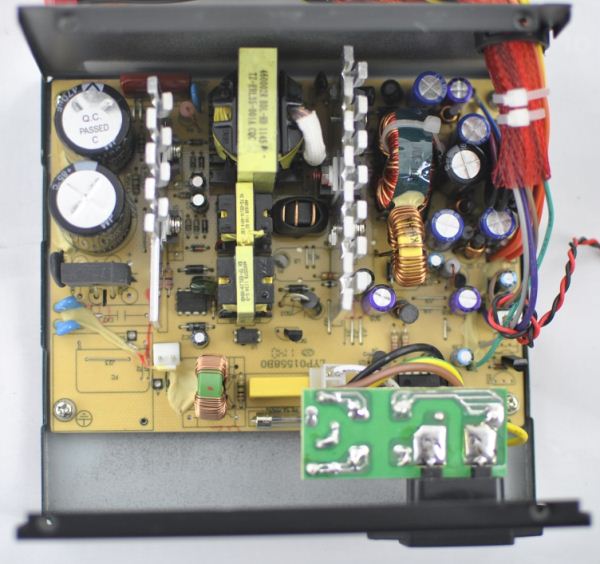 The internals consist of thin heatsinks, a small transformer, and a big and noisy PFC-choke under the fan. The undersized bridge rectifier has no heatsink. There are a few components in the EMI filtering stage, but all the other parts are low-end. It doesn't look like 430W. Inter-Tech (we couldn't detect the real manufacturer) implemented a forward converter with the cheapest output caps and magnetic cores available.