Thermaltake Smart SP-430P 430W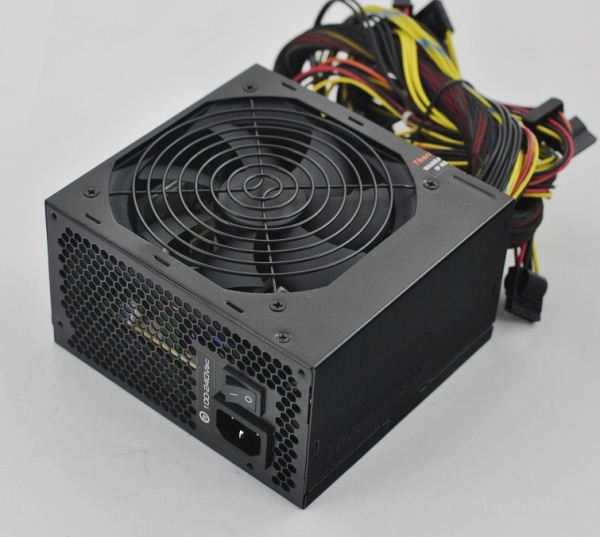 Thermaltake is one of many companies with PSUs made by HEC. Inside the box are power supply, a small manual, screws, and a power cable. The 3.3V and 5V rails in the 430W unit are rated at 15A and 24A. The model has 34A on 12V which is quite much for a PSU without DC-to-DC. Features of the product include the 80Plus certificate and a 3 year warranty.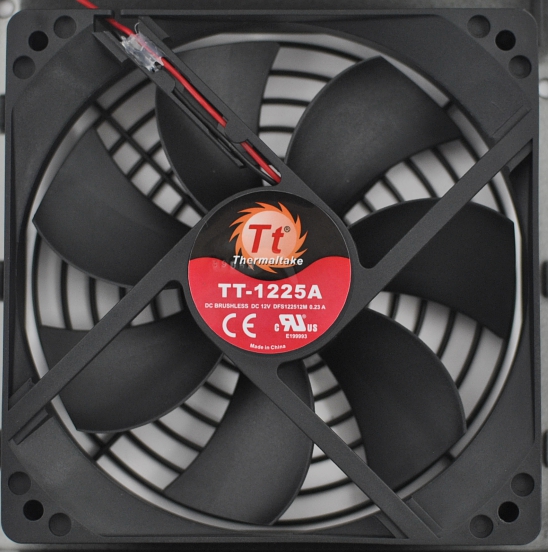 Thermaltake relies on its "own" fan for cooling, with the model number TT-1225A. This one has seven fan blades and is based on a common sleeve bearing. We didn't find any information about the RPM rating but we assume Young Lin built this fan as they are a large vendor and HEC uses them steadily.
Cables and Connectors

Connector type (length)

Main
1x 24-pin (55cm) fixed
ATX12V/EPS12V
1x 4+4-pin (55cm) fixed
PCIe
1x 6/8-pin (50cm) fixed
Peripheral
3x SATA (ca. 40, 55, 70cm) fixed
2x SATA (ca. 40, 65cm) fixed
4x HDD, 1x FDD (ca. 45, 60, 75, 90, 105cm) fixed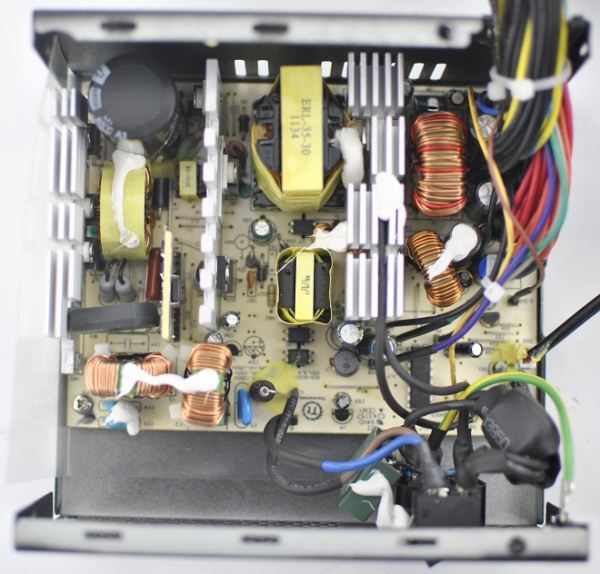 There are three heatsinks and and typical components for a HEC power supply. The mainboard consists of epoxy resin and laminated paper. The same is ture for the small PCB with the PWM/PFC control. All capacitors are made by Teapo so the main cap is not a Japanse one. For +3.3V and +5V regulation this PSU uses a kind of "magamp" regulator like most PSUs do. The EMI filtering includes all the important components.