Final Words
If Apple's A5 is any indication, Samsung's 32nm HK+MG process is extremely capable. Assuming Apple didn't change any fundamentals of its microarchitecture, the iPad 2,4's gains in battery life can be attributed directly to the process. The gains themselves are significant. We measured a 15% increase in our web browsing battery life, a nearly 30% increase in gaming battery life and an 18% increase in video playback battery life. Although Apple hasn't revised its battery life specs, the iPad 2,4 definitely lasts longer on a single charge than the original iPad 2.
If you're in the market for an iPad 2, the 2,4 is clearly the one to get - if you can find one that is. Unfortunately there's no sure fire way to tell that you're getting a 2,4 without opening the box and turning on the tablet, and I suspect most stores will get a bit irate if you're constantly buying and returning iPad 2s in search for a 32nm model. Presumably over time more of the available inventory will shift to 2,4 models, but based on our experiences in trying to find a 2,4 it's still pretty tough.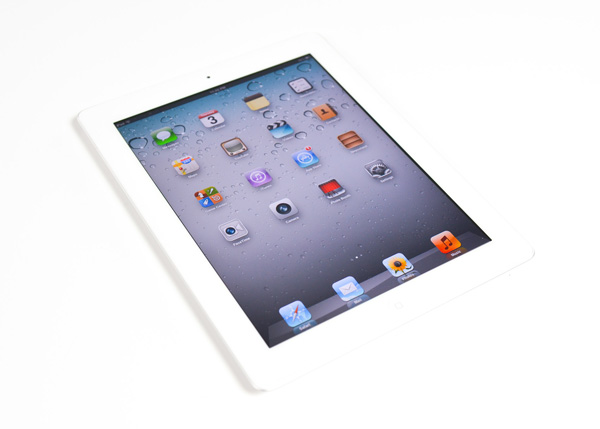 I would like to applaud Apple's 32nm migration plan. By starting with lower volume products and even then, only on a portion of the iPad 2s available on the market, Apple maintains a low profile and gets great experience with Samsung's 32nm HK+MG process. It's very clear that this is all in preparation for the next iPhone, which will almost certainly use Samsung's 32nm process and require it in significant volumes. It's obvious that Apple employs some very smart chip heads in Cupertino.
What I'd really like to see is a 32nm version of the A5X used in the new iPad. I don't know that there's much reason for that this year, especially when the 4th generation iPad will likely ship in the first half of 2013 with yet another new SoC (dual-core A15 + Rogue anyone?), but it'd still be nice to have. The power efficiency improvements are substantial and the 3rd gen iPad could definitely use them. Those of you who are waiting for the next iPhone should also be pretty happy about these results. Apple could easily deliver a higher clocked version of the A5 for the next iPhone while keeping power consumption equal to if not lower than where it's at today. The move to 32nm is going to be good all around it seems, and Samsung appears to be a very capable foundry partner for Apple. Despite all of the rumors of a rift in the relationship, the foundry side of things is working out well.