System Performance
By opting to employ an Intel Core i5 instead of Core i7 (ULV, of course), and then only operating the DDR3 in single-channel mode, HP puts the Folio 13 at a bit of a disadvantage compared to the competition. The Toshiba Portege Z830 is the only one that really has things worse off, but it's also the least expensive of the lot. Here's how the performance charts pan out: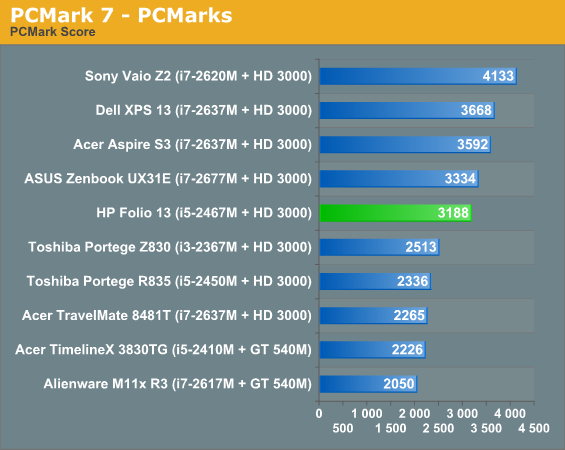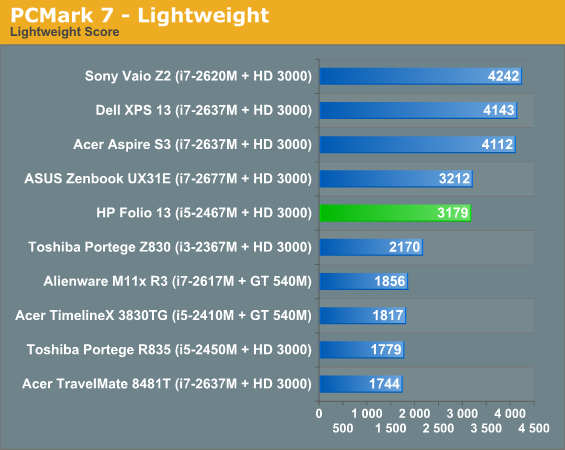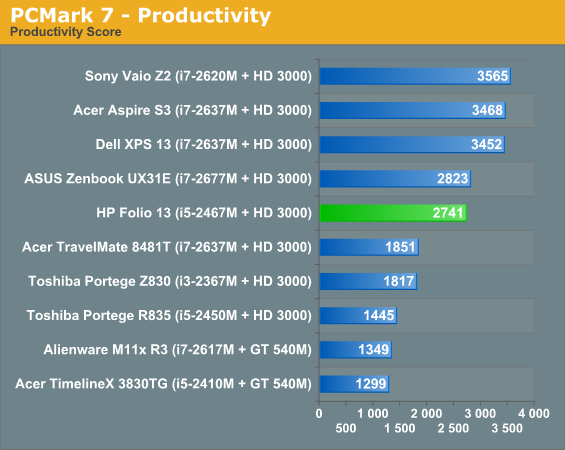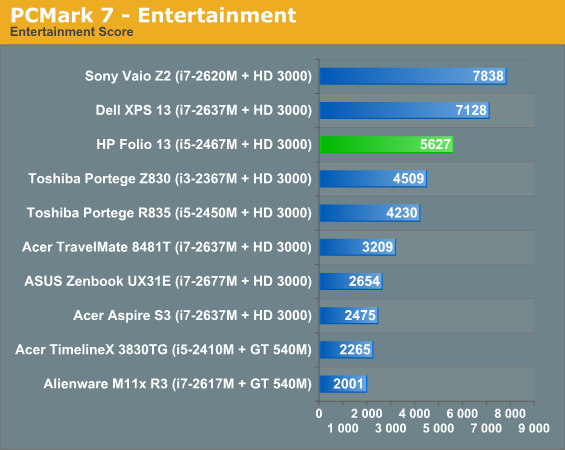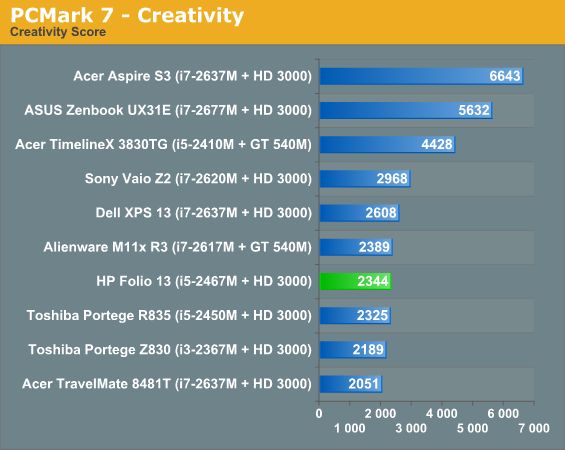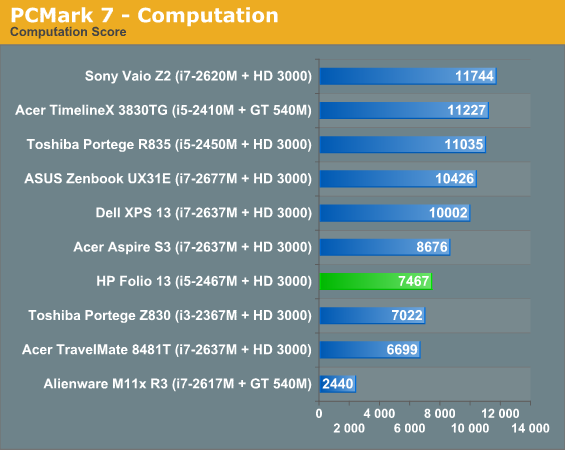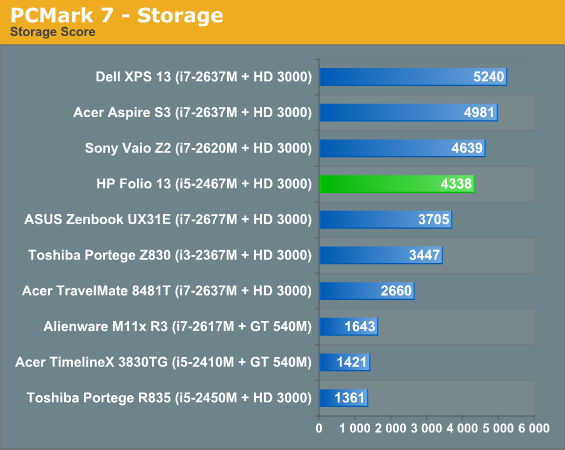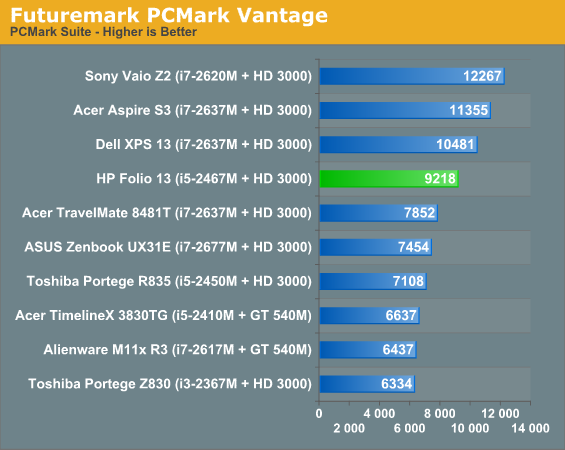 Ultimately the Folio 13 bounces around the middle of our PCMark charts, buoyed somewhat by the decent Samsung SSD included. You can certainly make the case that all of the above systems are "fast enough" for most users, and the SSDs in the ultrabooks definitely help in that regard. As long as you're not doing any heavy number crunching or trying to play games, ULV Sandy Bridge is likely more than sufficient.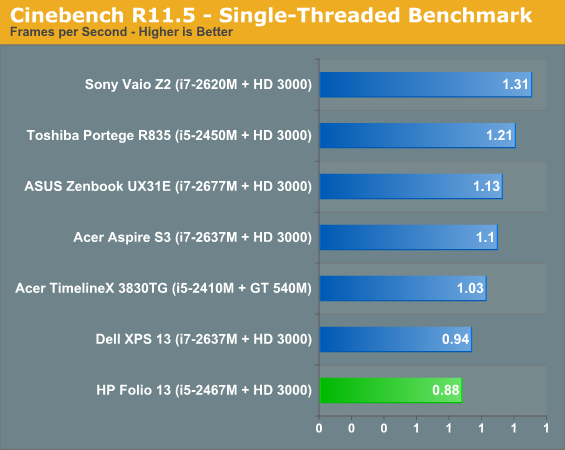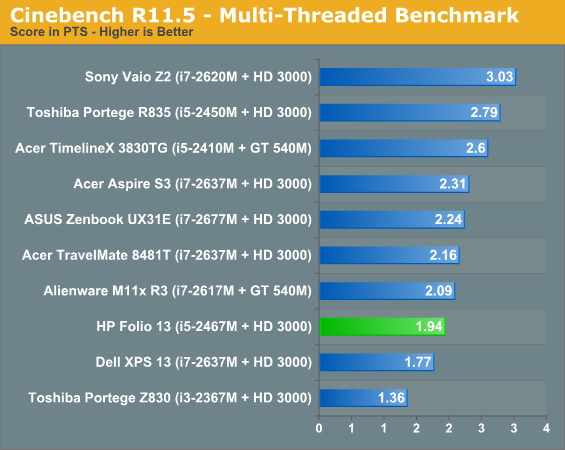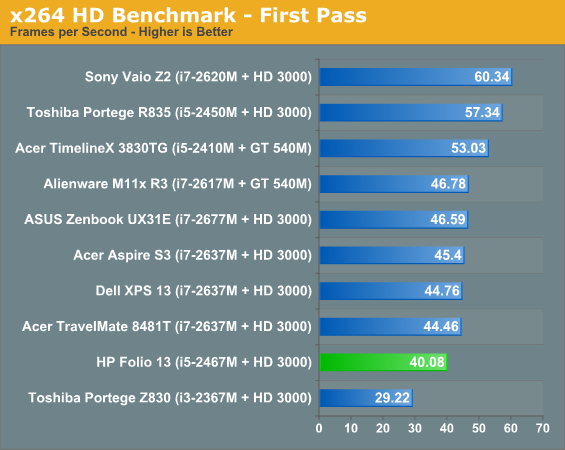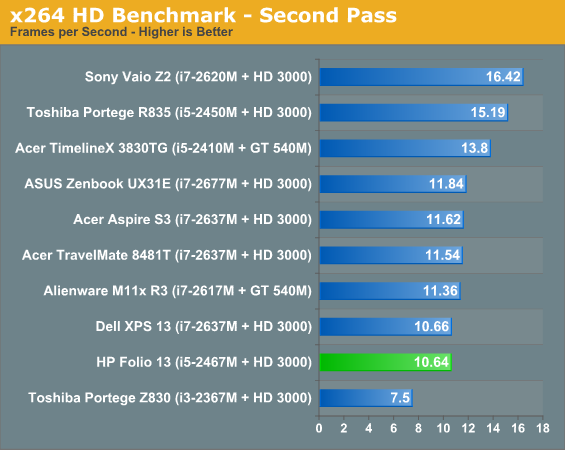 Unfortunately, once we get to the CPU-isolated tests, the Folio 13's i5 gets absolutely buried, only really able to best the Toshiba Portege Z830's i3. The difference between the two is wide enough to make the i3's lack of turbo boost felt, but the i7 systems almost all put in stronger showings across the board with the exception of the Dell XPS 13, which may be struggling with thermal limitations. If we ignore the full-voltage CPUs, the difference between the i5-2467M and the fastest i7-2677M ranges from as little as 11% in the second pass of our x264 test to as much as 28% in our single-threaded Cinebench result. That's certainly noticeable, but it may not be worth the added cost--HP obviously felt the i5-2467M was a good balancing point, since they didn't bother to support any of the other ULV chips.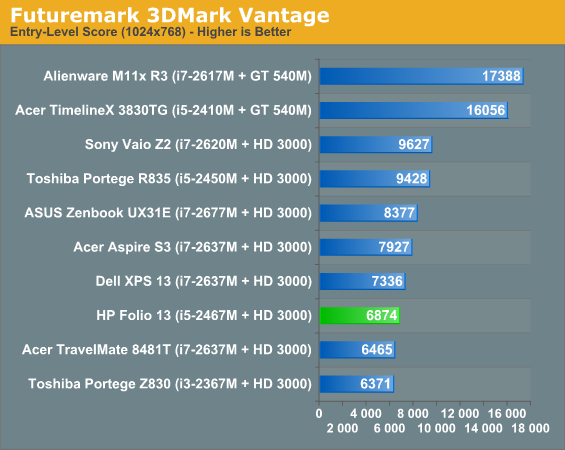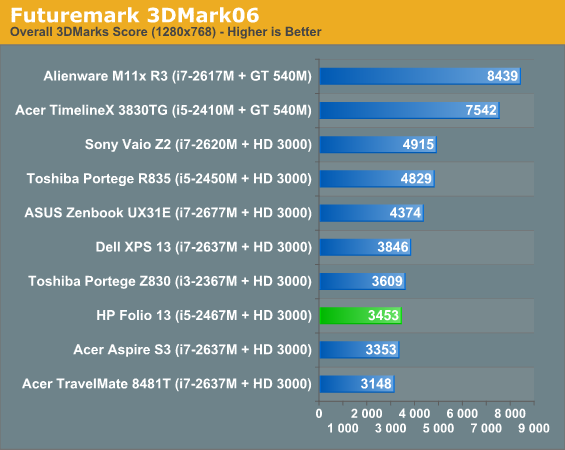 3DMark once again reminds us that these aren't gaming machines; the thin-and-lights equipped with dedicated graphics fare worlds better. Llano likewise easily surpasses the ULV HD 3000, and in fact outside of single-threaded performance the quad-core Llano chips generally offer comparable to superior performance; of course, getting Llano into an ultrabook form factor with an SSD would require some changes to the design and pricing strategry for such laptops.