Package Contents, Fan, and Power Rating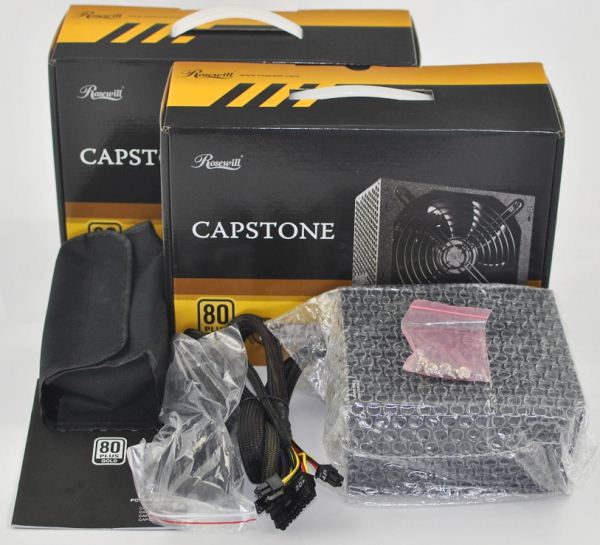 Rosewill offers a few extras in the package. Besides the standard power cable and four screws, you get a short user manual, and all the modular cables come in a bag (650W only). According to the manufacturer's specifications, the whole series is SLI-ready and uses a single +12V output. Again they used a "mesh sleeving on all cables for easier cable routing and better ventilation". The 80 Plus Gold certificate is another feature—nothing special these days, but still a good basis.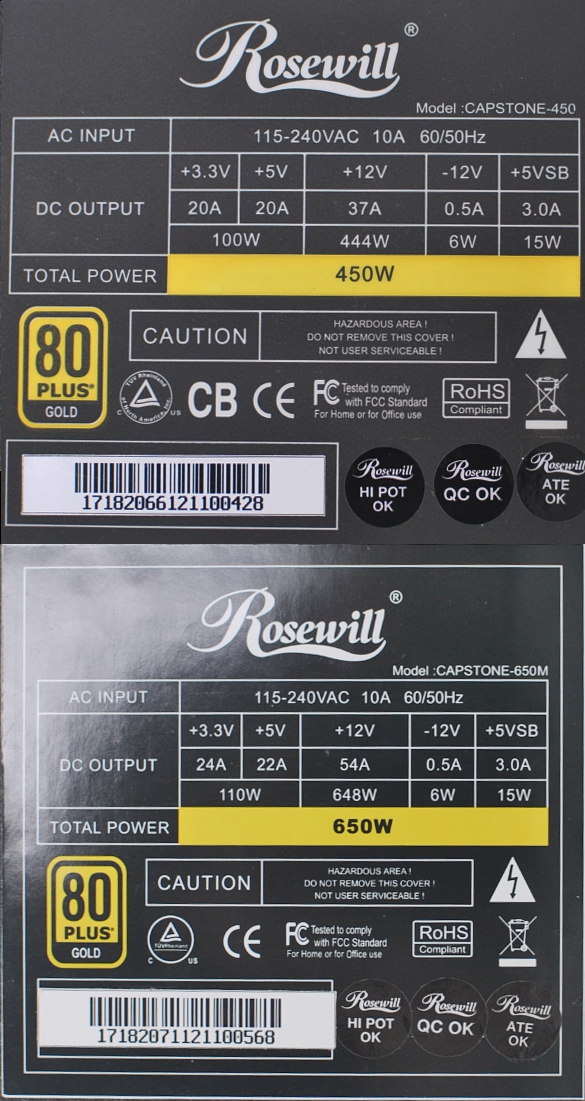 The 450W PSU has a +12V output rated at 37A, which is quite a lot. Both +3.3V and +5V get fed by this output and are specified at 20A each. Those outputs can provide up to 100W, which is lower than the values we saw from Seasonic (560W Gold). But these values are still more than sufficient for all modern PCs, though older PCs might need more power here. The +5VSB at 3A is also relatively strong. The 650W model can deliver 648W on +12V and up to 110W on +3.3V and +5V. -12V and the standby power are identically rated.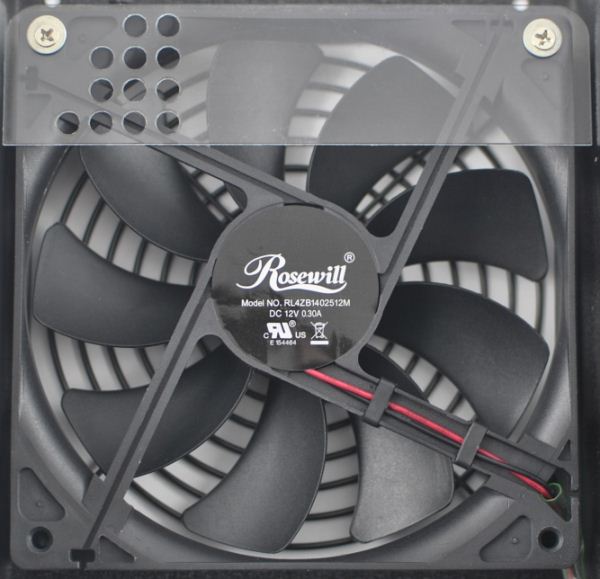 The 140mm fan in both models is an RL4Z B1402512M from Globe Fan. This model is used in many power supplies that are manufactured by Sirtec (High Power) and SuperFlower. It has a moderate (M) speed within the RLXX series. The fan uses 0.33A and consists of 11 fan blades with rough edges. It's a ball bearing (B), but a cheaper one. We would like to see Sanyo Denki here or an HDB fan.