Intel HD Graphics 4000 Performance
With respectable but still very tick-like performance gains on the CPU, our focus now turns to Ivy Bridge's GPU. Drivers play a significant role in performance here and we're still several weeks away from launch so these numbers may improve. We used the latest available drivers as of today for all other GPUs.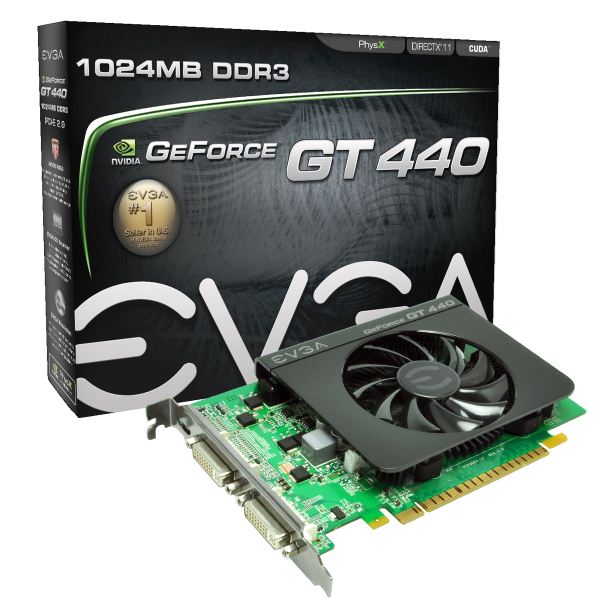 A huge thanks goes out to EVGA for providing us with a GeForce GT 440 and GeForce GT 520 for use in this preview.
Crysis: Warhead
We'll start with Crysis, a title that no one would have considered running on integrated graphics a few years ago. Sandy Bridge brought playable performance at low quality settings (Performance defaults) last year, but how much better does Ivy do this year?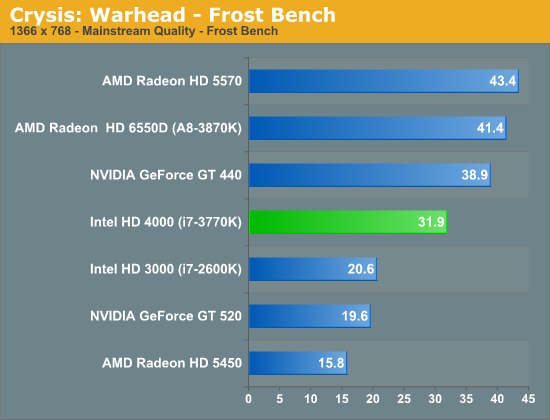 In our highest quality benchmark (Mainstream) settings, Intel's HD Graphics 4000 is 55% faster than the 3000 series graphics in Sandy Bridge. While still tangibly slower than AMD's Llano (Radeon HD 6550D), Ivy Bridge is a significant step forward. Drop the quality down a bit and playability improves significantly: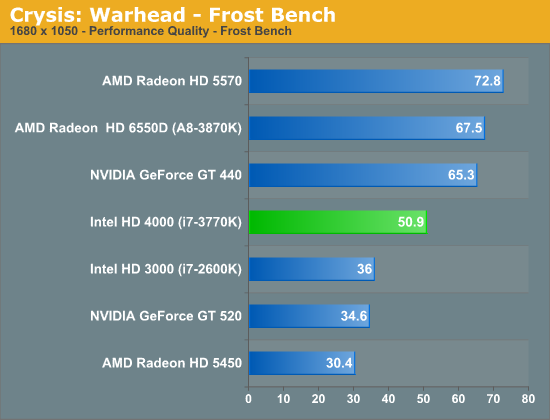 Over 50 fps at 1680 x 1050 from Intel integrated graphics is pretty impressive. Here we're showing a 41% increase in performance compared to Sandy Bridge, with Llano maintaining a 33% advantage over Ivy. I would've liked to have seen an outright doubling of performance, but this is a big enough step forward to be noticeable on systems with no discrete GPU.