DiRT 3
For racing games our racer of choice continues to be DiRT, which is now in its 3rd iteration. Codemasters uses the same EGO engine between its DiRT, F1, and GRID series, so the performance of EGO has been relevant for a number of racing games over the years.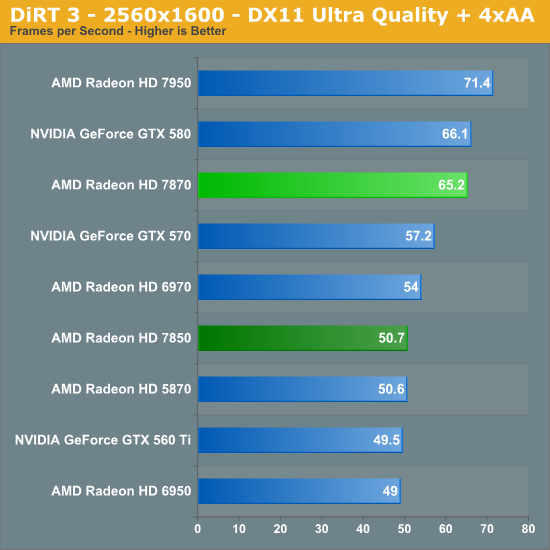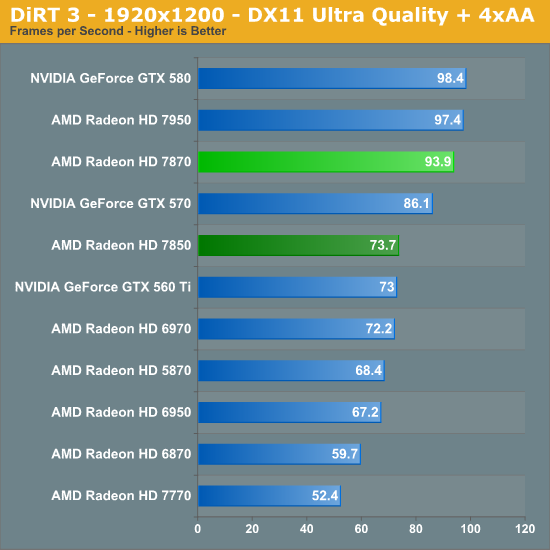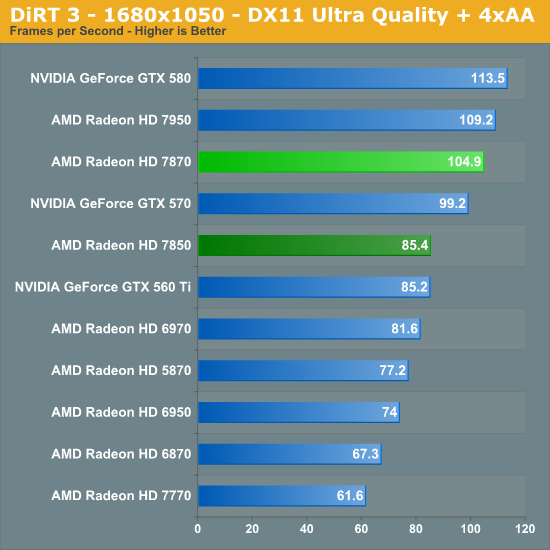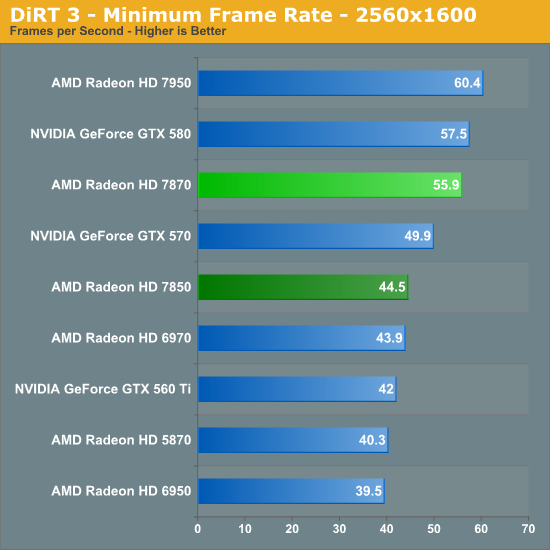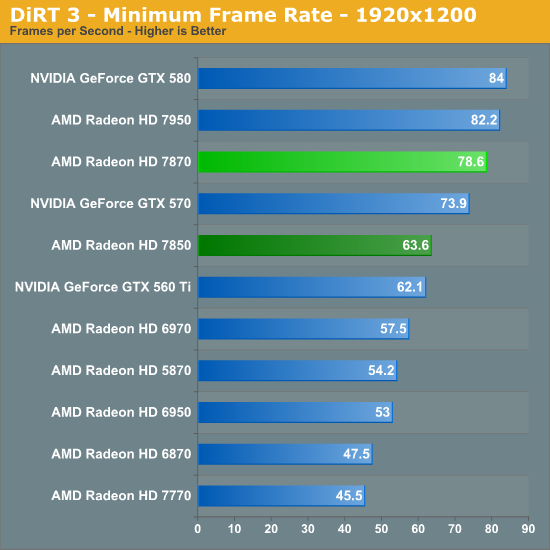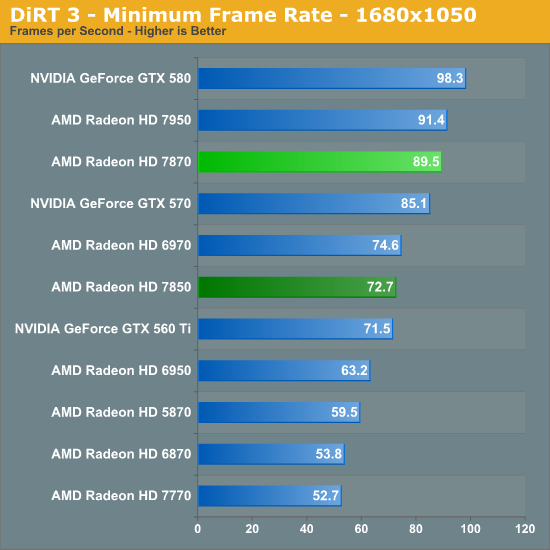 DiRT3 is a game that greatly benefitted from AMD's GCN architecture, rocketing the 7900 series cards to the top of our charts and giving a similar boost to the 7800 series. Compared to the 6970 the 7870 is an incredible 30% faster at 1920, an impressive showing when we are generally only expecting the 7870 to match the 6970's performance. The 7850 brings us back down to earth however, with a much more modest 10% lead.
Meanwhile compared to NVIDIA's cards, the 7800 series lead isn't nearly as large here as NVIDIA has historically done well at DiRT 3. The 7870 enjoys a 9% lead over the GTX 570 here, while the 7850 is virtually tied with the GTX 560 Ti.