Final Words
I see three reasons why you'd want the Core i7 3820:
1. You need PCIe 3.0 today and/or you need more PCIe lanes than a Core i7 2600K can provide,
2. You need tons of memory bandwidth for a particular application,
3. You want a 2600K but you need a platform that can support more memory (32GB+).
If you fall into any of those categories, the 3820 gets the job done. It's easily as fast as the fastest LGA-1155 Sandy Bridge without adding significant power consumption or really being limited on the overclocking side either. The 3820 admittedly targets a niche, but it does so without any real trade offs. If you land outside of the 3820's niche however, you're better served by the 2500/2600K at a lower total platform cost or a 3930K/3960X if you're running a heavily threaded workload and can use the extra cores.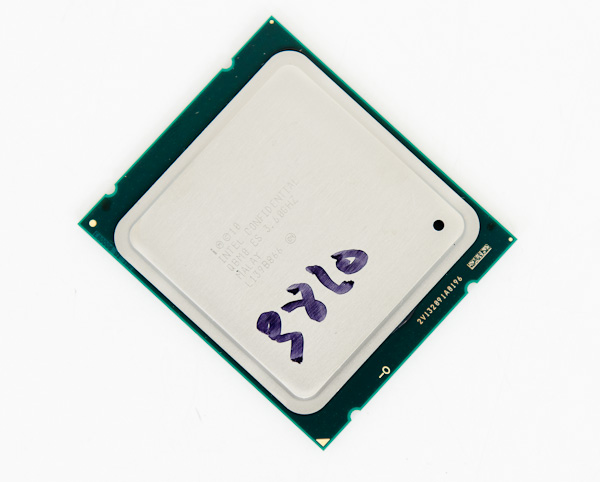 What About Ivy?
By the time the 3820 is available for purchase early next year, Ivy Bridge will be just about a quarter away. For desktop users Ivy Bridge is really only going to bring lower power consumption and a better integrated GPU. If you're seriously considering anything in the SNB-E family, the latter isn't going to matter and the former will be of arguable value. I do expect that we'll see a drop-in upgrade path to IVB-E at some point in early 2013 if you're concerned about platform longevity, although Intel hasn't officially committed to such a thing. It's pretty safe to say that you'll be on your own after IVB-E however, Haswell should be a fairly large departure from IVB-E in a lot of senses.
For everyone else, if you need a desktop system today - the LGA-1155 Sandy Bridge is still a viable option. There's always something better around the corner but I have no issues recommending either that you buy now or you wait for IVB. If you can wait, you'll be getting a cooler CPU with better integrated graphics and faster Quick Sync.