Budget Gaming Desktop: WarFactory Sentinel
I often feel like the number one most underserved market in pre-built desktop machines may very well be the budget gamer. If there were ever a market that needed "that friend who builds computers," this is almost always it. Mainstream vendors like Dell, HP, and Acer are notorious for skimping on graphics hardware even in their high end desktop machines, to say nothing of anything south of a large. Meanwhile, boutiques find their margins increasingly strapped when producing less expensive desktops. A fast video card is always the easiest thing to cut (though you can certainly add one later). I liked WarFactory's Sentinel because I like configurations that feel balanced, that address a target market fairly surgically and maximize the price and performance without waste.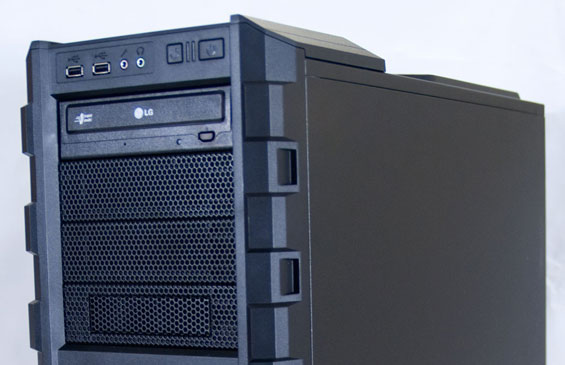 While games like Skyrim and StarCraft II are going to be heavily CPU bound, WarFactory's decision to go with an AMD Phenom II X4 for the Sentinel remains a smart one. AMD's aging Deneb core may lag well behind Sandy Bridge in terms of clock-for-clock performance, but the extra two physical cores do help make up the difference in an era where games are increasingly taking advantage of quad-core architectures.
Component choices are smart all around; if the Puget Systems Deluge A2 was the desktop I'd order for myself if I wasn't a builder, the WarFactory Sentinel is the desktop I'd be most apt to build for someone else. I'm not a fan of the high $1,200 price for the recommended configuration (clearly not exactly budget), but a couple of tweaks to the configuration will net you a far more reasonable system.
Recommended Configuration: Reduce storage to a single 500GB Western Digital Caviar Black and reduce GPU to an AMD Radeon HD 5770.
Available from WarFactory starting at $755

LAN Machine: AVADirect Mini Custom
As far as miniature monsters go, I haven't personally dealt with a single boutique as willing to experiment with shrinking powerful hardware as AVADirect has been. To date I've played with Micro-ATX builds from both CyberPowerPC and DigitalStorm, but AVADirect is the only one I've seen go straight up Mini-ITX. Making a tiny gaming machine isn't as cut and dry as some of these bigger rigs are, but the two I've tested have both been interesting and impressive in their own right.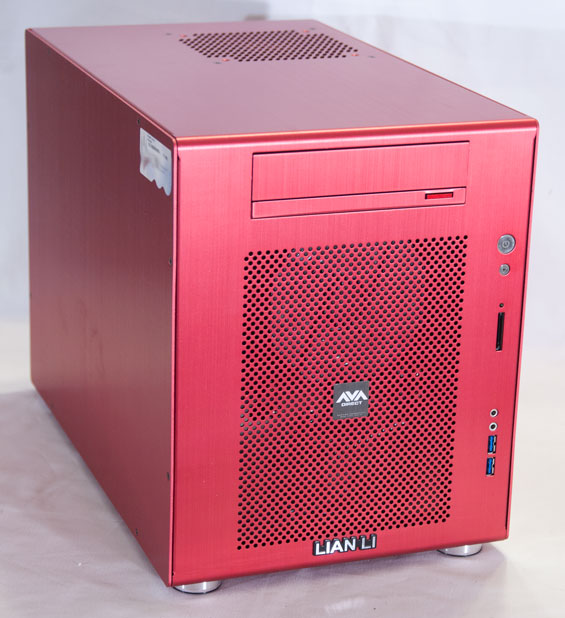 When you get this small, engineering starts to matter a lot more. These are circumstances where I have a harder time recommending a specific configuration; AVADirect is crazy enough to cram two AMD Radeon HD 6990s in a tiny Micro-ATX case, so they're obviously going to be able to handle whatever you ask of them.
This is a situation where I'd actually advise talking directly with their customer service about tailoring a system, something they really excell at in my personal experience. You're going to be playing a balancing act between heat, noise, heft, power consumption, and performance, and what I might personally prefer may not be suitable for you. I can't stand a computer that generates a ton of noise, but if you're going to be at a LAN and wearing headphones, that may be less of a factor for you. Either way, AVADirect is definitely the place to go for custom built LAN machines.
Talk to an AVADirect representative about tailoring a LAN machine.