Noise and Thermal Testing, Stock
My frame of reference for the Fractal Design Define R3's internal design may be Corsair's line, but for performance I'm actually more interested in seeing how it compares against Antec's elegantly silent Solo II and NZXT's 90%-of-the-way-there H2. The Solo II may have run hot, but it was also the quietest case we'd tested. Meanwhile, NZXT's enclosure suffered from the design flaw of having no real ventilation for the intake fans to pull air through. That was a concern I had with the R3, but the ventilation is definitely there.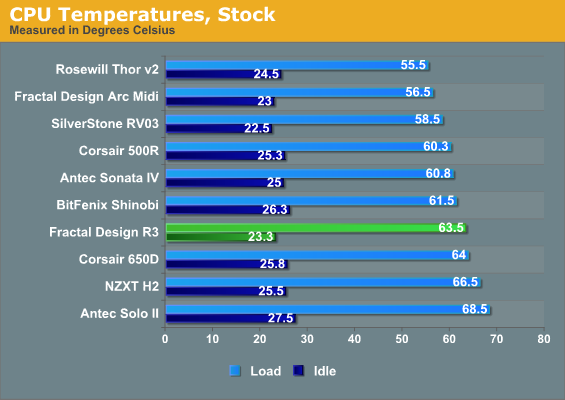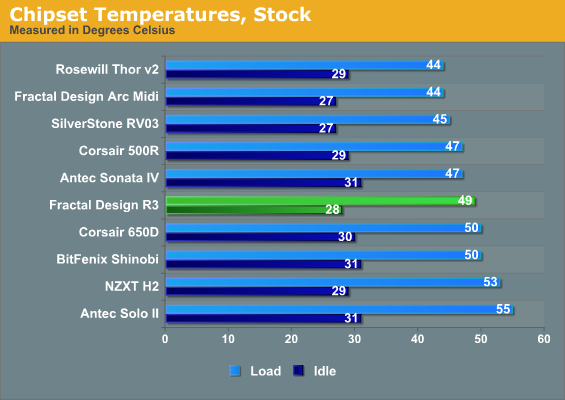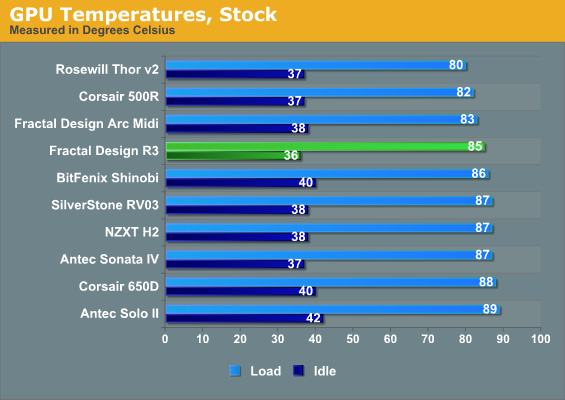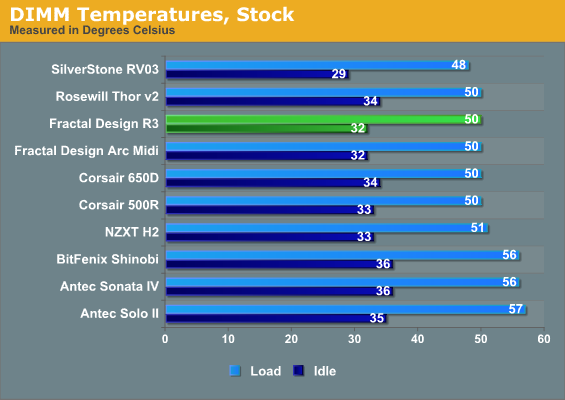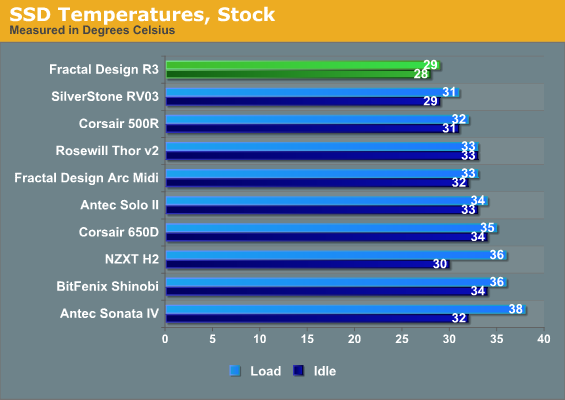 Thermally the R3 isn't as big a winner as we'd really like, but it beats the Solo II and H2, and given its intended purpose a middle-of-the-road thermal performance isn't bad at all. And as I've mentioned before, if you're willing to sacrifice a little silence for more performance, there are plenty of ways to go about doing so.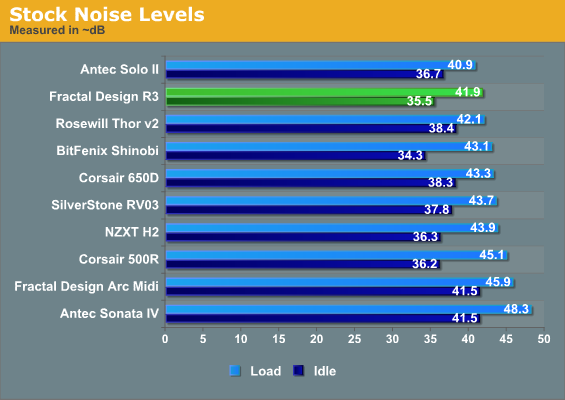 The R3 winds up ranking among our quietest enclosures tested at both idle and load, beating NZXT's H2 and trading blows with the Antec Solo II while delivering superior thermal performance. If nothing else, Fractal Design has achieved a nice balance here and easily steals the show from the equivalently priced H2.