Branch Prediction Analysis
The AMD engineers overhauled the branch prediction unit(s) completely in Bulldozer. Did they succeed in closing the gap with Intel, which has had superior branch prediction for years now ? Let us see.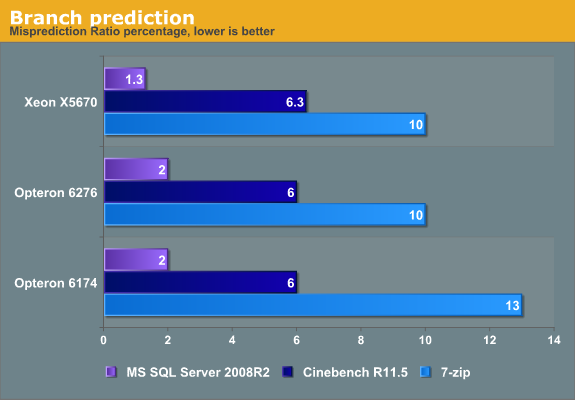 The new Opteron's BPU performs at least as good and sometimes significantly better than old one. This is another component that AMD really got right. However, Intel's BPU clearly wins in SQL Server.