Noise and Thermal Testing, Overclocked
We saw at stock settings that the Fractal Design Arc Midi is capable of producing some excellent thermals, but wait until you see how it handles our overclocked configuration, where the CPU is ramped up by nearly 1GHz. We've never had a case crash during this test, but we've gotten close.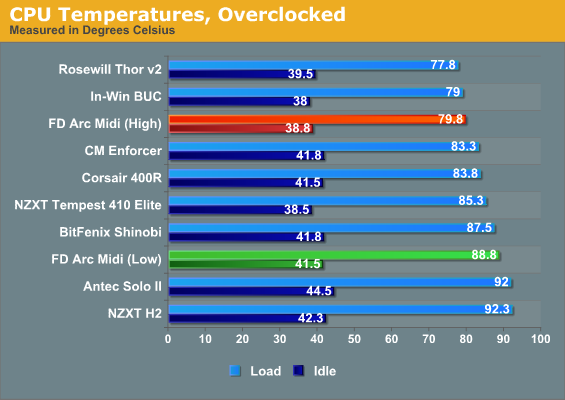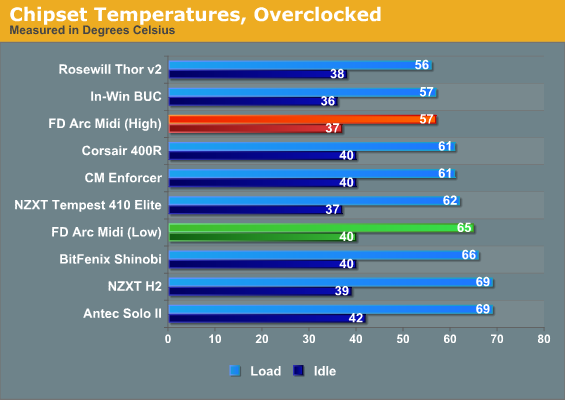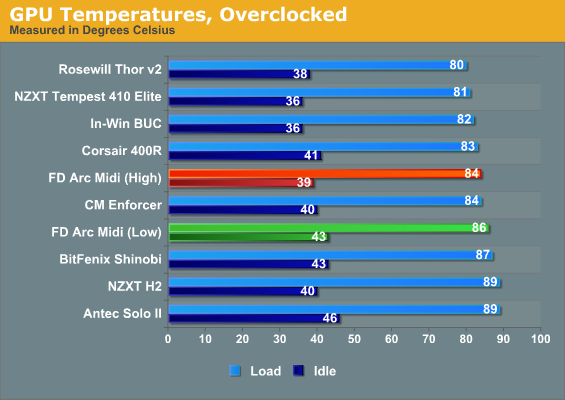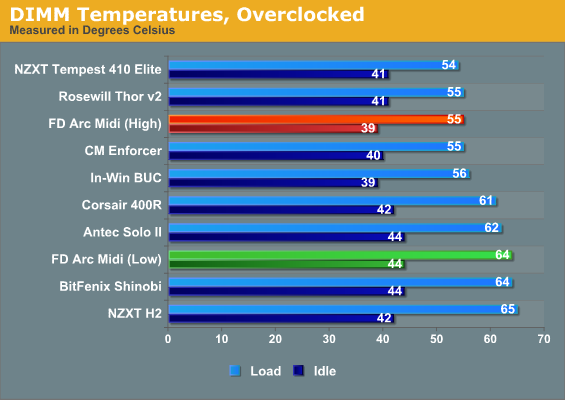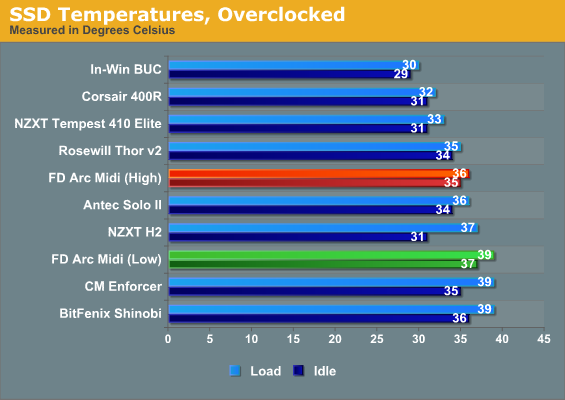 With the fans maxed out, the Arc Midi basically ties with our top cases in every discipline except the SSD temperature; I'm sure either putting a fan in front of the bottom drive cage or even just moving the SSD to the top cage would net you better results there and either way, the temperatures aren't alarming. What I keep seeing in these results, as in the last page, is potential.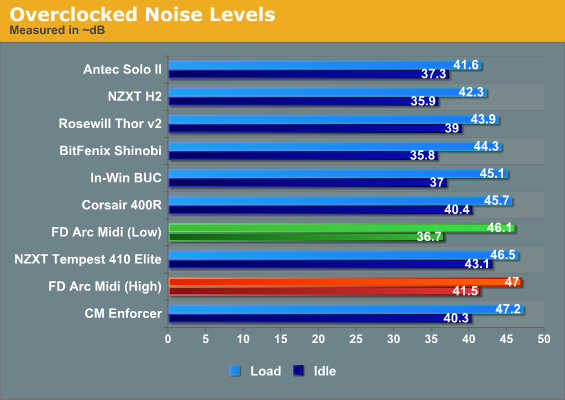 Once again the noise levels are pretty punishing, but better fans and a quieter HSF unit could go a long way to fixing the problem. The Arc Midi is never going to be the quietest case on the market, but with some upgrades I suspect it could perform handsomely on its own. In the meantime, though, there's still a price to be paid for these thermal results.