Performance
In our 2011 MacBook Air review I presented a couple of numbers that showed up to a 27% increase in performance from the i7 over the stock i5 in the 11. I ran the upgraded 11 through our complete performance suite and came up with an average increase in performance of about 22%. Given the increase in base clock speed is only 12.5% for the i7, the rest of the performance improvement had to have come from the higher turbo ratios and larger L3 cache.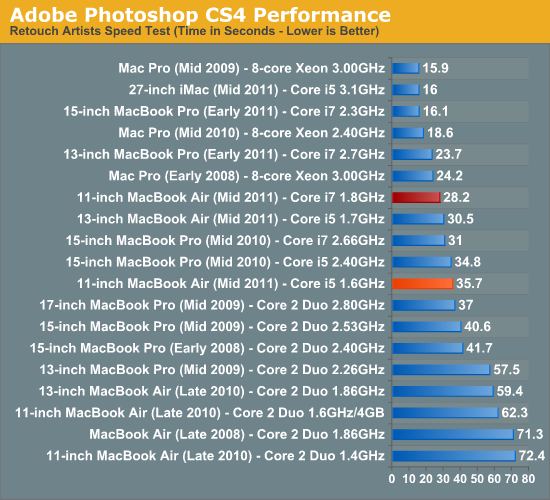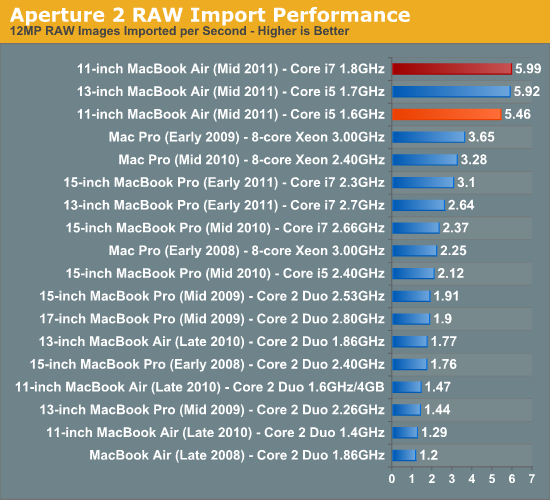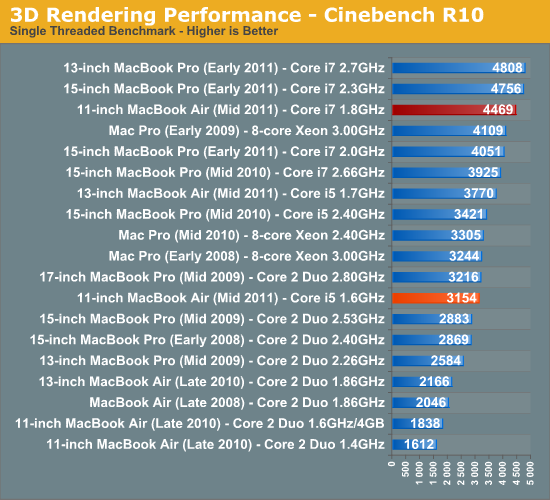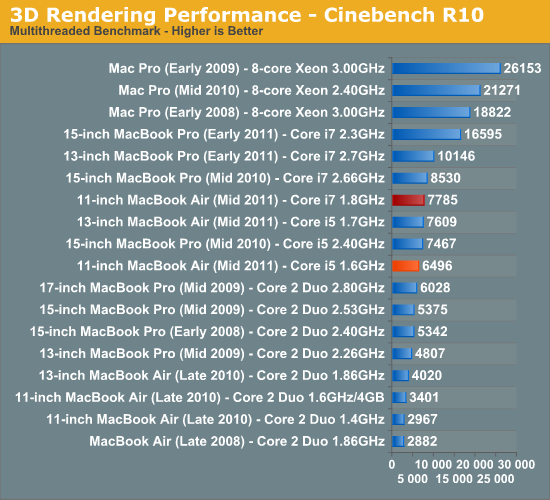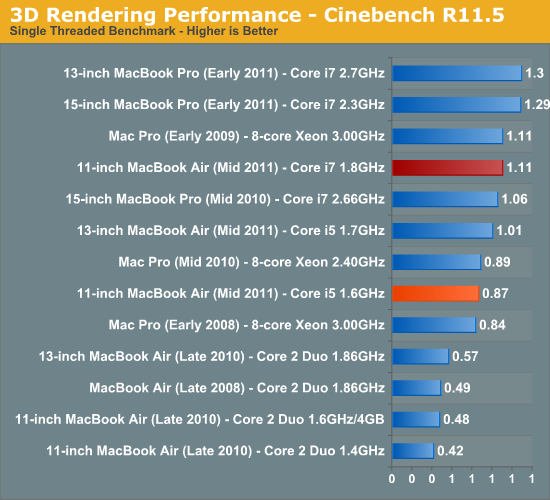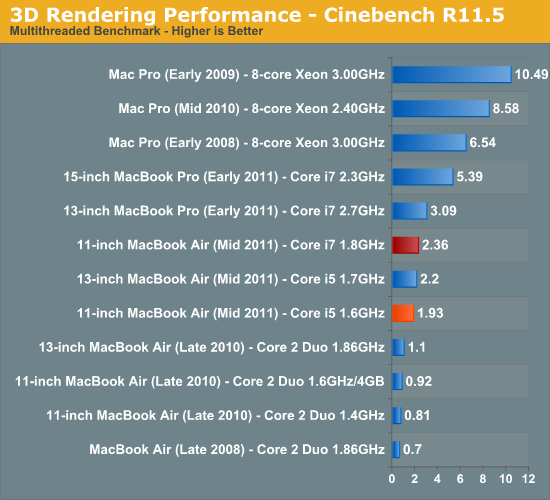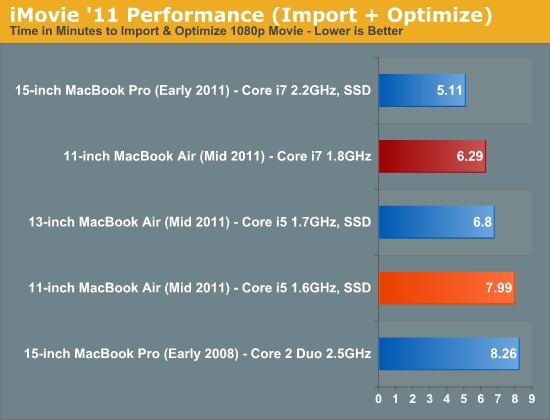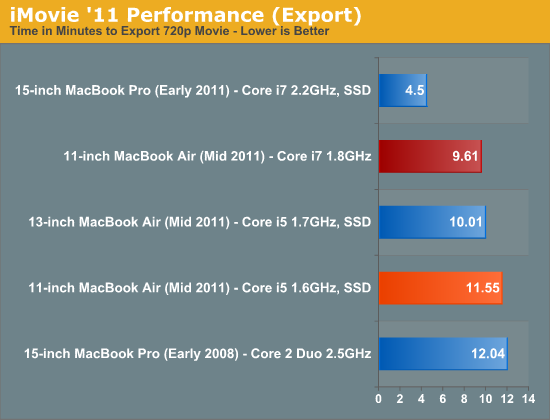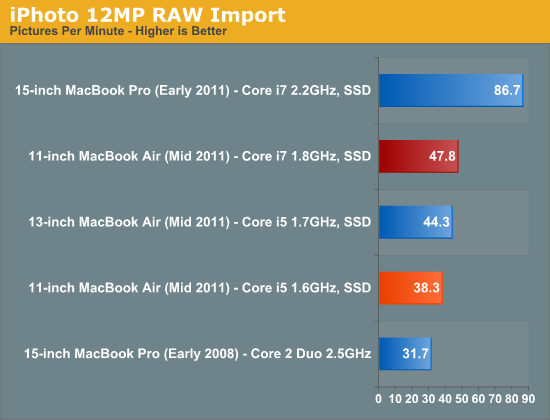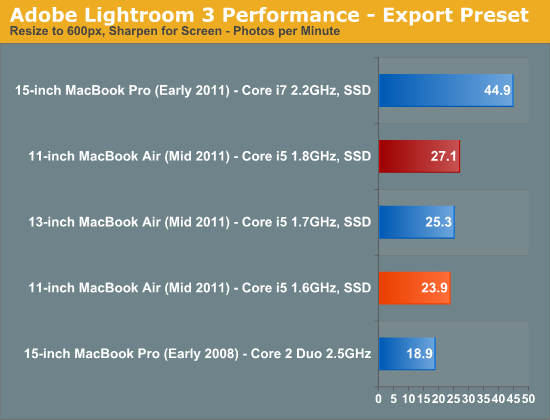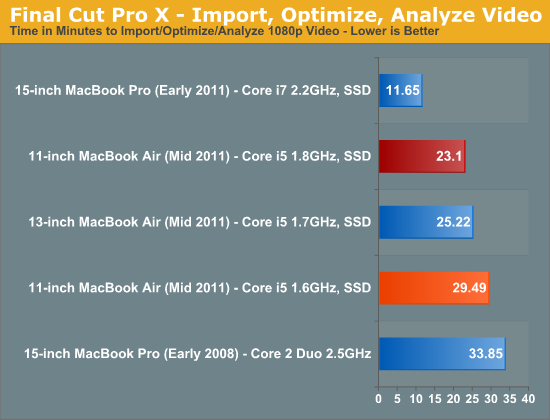 I tend to follow the 10% rule: performance improvements greater than 10% are noticeable. In the case of the 11-inch MacBook Air, the upgraded i7 delivers a noticeable increase in performance.
Note that due to the smaller chassis, the upgraded 11 isn't always as fast as the 13-inch MacBook Air with the same CPU. Maximum single threaded performance looks pretty similar but under a prolonged heavily threaded workload the upgraded 13 is actually a bit faster:
Core i7 1.8GHz Comparison: 13-inch vs 11-inch MacBook Air
Cinebench R10 (1 thread)
Cinebench R10 (4 threads)
Cinebench 11.5 (4 threads)
Core i7 1.8GHz (13-inch MBA)
4083
8234
2.46
Core i7 1.8GHz (11-inch MBA)
4087
7785
2.36
The advantage is around 5% in Cinebench so I doubt it's anything noticeable.