Final Words
If you view tablets like the iPad 2 or Samsung's Galaxy Tab 10.1 as being the target for perfection, something like the Flyer will come as a disappointment. If you're like me however, and view tablets as a line of products still in their infancy then there's room to discuss something like the Flyer.
Most Android tablets get the job done when it comes to web browsing, email, music and video playback. I believe these are some of the biggest selling points for buying a tablet today and an ASUS Eee Pad or a Samsung Galaxy Tab 10.1 does a good job here.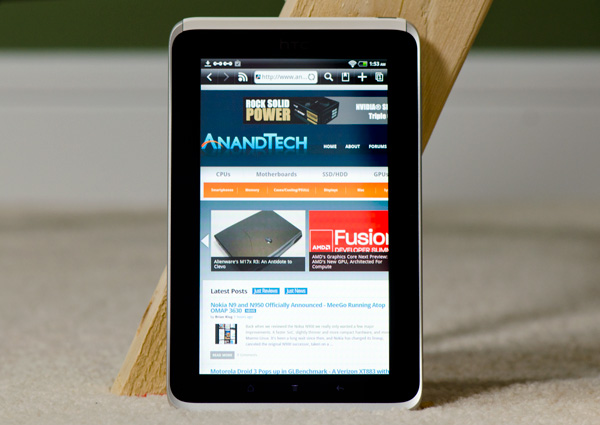 HTC's Flyer delivers a decent experience in these same areas. Web browsing is better on a larger tablet, but if you want portability the Flyer is nicer to carry around with you. Performance is competitive, although battery life definitely suffers as a result of the Flyer's relatively small battery. Where HTC expands on the Android tablet experience is in its personalization via Sense and and the Scribe accessory.
Whether or not you like Sense really boils down to personal preference. The customization junkies out there will likely appreciate what it is and in many areas HTC has improved over the stock Android (at least Gingerbread) experience. Although the Flyer doesn't run Honeycomb, it's not all that missed as a result of what HTC has done.
HTC Scribe turns the Flyer into a note taking specific productivity device. I have a feeling that after reading about the Flyer you'll know right away if it's the right type of device for you. It's not the holy grail of a productivity oriented tablet, but it does carve itself out a niche in the productivity segment. A sensible feature set and integration with Evernote making Scribe a real selling point of the Flyer. It's a shame that the Scribe isn't bundled with the Flyer and will set you back an extra $80 on top of the $499 you need to pay to get the tablet in the first place.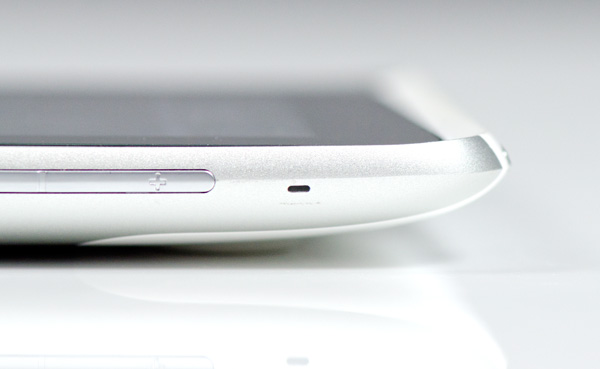 How well did HTC do with thinking outside of the box on this one? Everything from the form factor to the SoC choices flies in the face of every other Android tablet we've reviewed this year - and I can't really say that HTC was wrong in anything it decided to do here. I don't believe that there's one tablet for everyone, and I do hope to see a more general purpose tablet from HTC in the future as well, but for what it's intended to do, the Flyer is functional, portable and a competitive performer.
While personally I believe the best bet with any tablet is to wait and see how the next generation turns out - if you're a part of the niche that the Flyer addresses, I don't believe you'll be disappointed.