This week at Computex, along with the ASUS announcement of the Padfone, the UX series, and the $199 MeeGo netbook, we also have had a glimpse into what the Republic of Gamers line will have for enthusiasts and overclockers very shortly, including the Danshui Bay concept reported on earlier.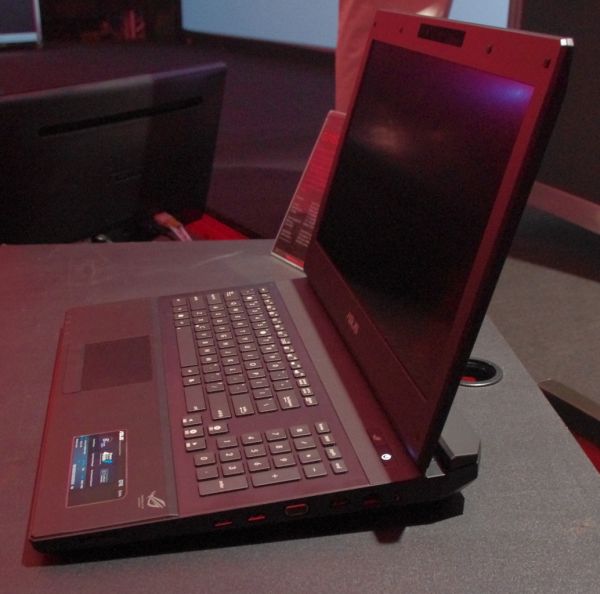 One of the more interesting products on display was the G74SX 3D which was previewed at CeBIT also – a 3D capable gaming laptop that doesn't require glasses. It uses a CMOS camera and an NVIDIA 560M under the hood, combined with an advanced detection algorithm to find where the user is, to change the 3D perspective accordingly.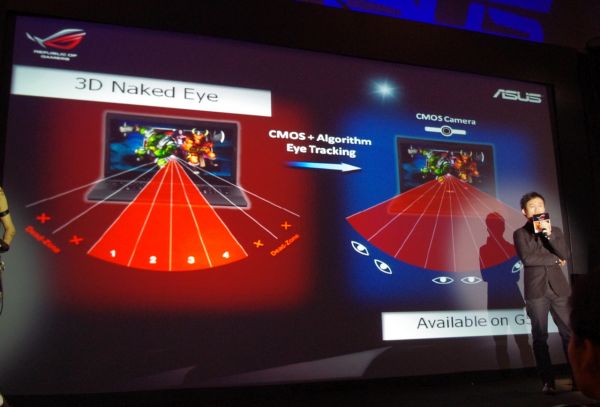 ASUS were keen to point out the new fan design technology utilising dual fans pulling air from the middle of the bottom of the laptop to the back. It was also emphasised that this improves sound quality as there is no fan disturbance of noise from the sides.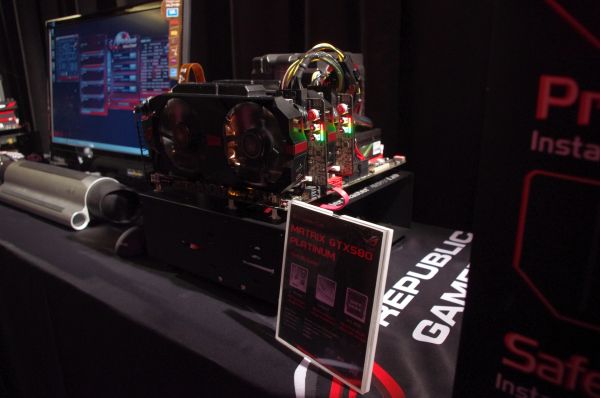 The other interesting product due for release was the ASUS ROG Matrix GPU - a new ASUS designed GTX 580 aimed at performance. Using an overclocked 580 chip, the PCB itself has three buttons on the card to adjust the voltage and the fan speed to 100% - any MHz overclocking has to be done in the BIOS however. In case all fails, there is a safe-mode button on the rear to revert to the card's default settings.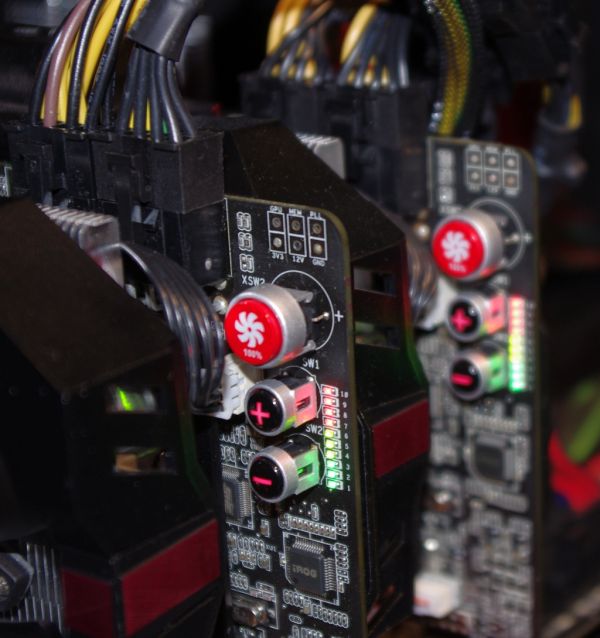 The odd thing about the GTX580 is that at the ASUS booth, which had a live demonstration, in order to promote the onboard voltage tweaking settings, had a display showing that the voltage can be adjusted from a +50 mV offset, to a 1250 mV offset. Bearing in mind that the chip at default runs around 1 V, adding a +1250 mV offset gives 2.25 V – this is around 0.5 V more than extreme overclockers use.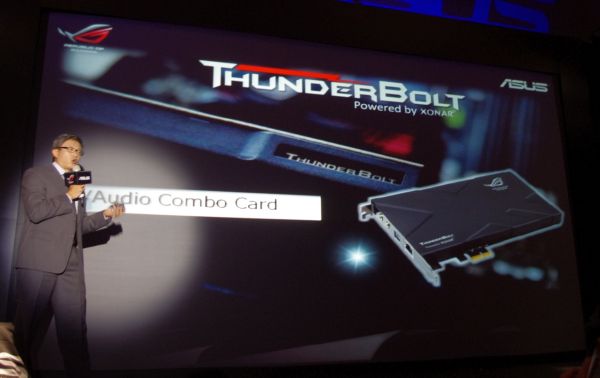 In terms of design features for the gaming segment for motherboards, supposedly including the Rampage Extreme III Black Edition on show, ASUS were keen to stress the use of Intel controllers for networking, onboard audio in the form of the SupremeFX Fi-2 supporting EAX Advanced HD 5.0 and THX TruStudio Pro, but also what ASUS calls its Thunderbolt card.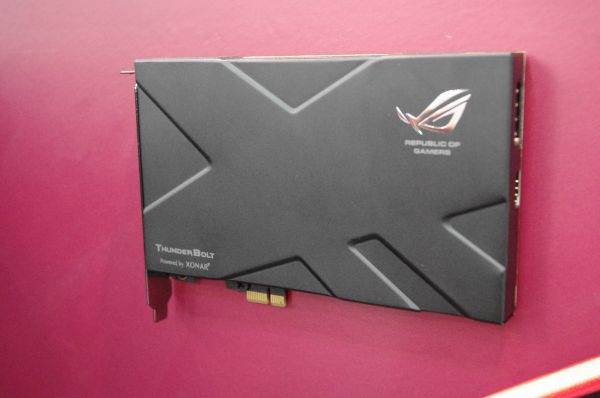 The Thunderbolt card is an ASUS solution utilising Xonar's experience in sound and Bigfoot's Killer NIC in the form of a PCIe 1x card, despite having the previously mentioned features on the motherboard. Thus when you purchase a Thunderbolt branded product, you get theoption of using either, but end up paying for both.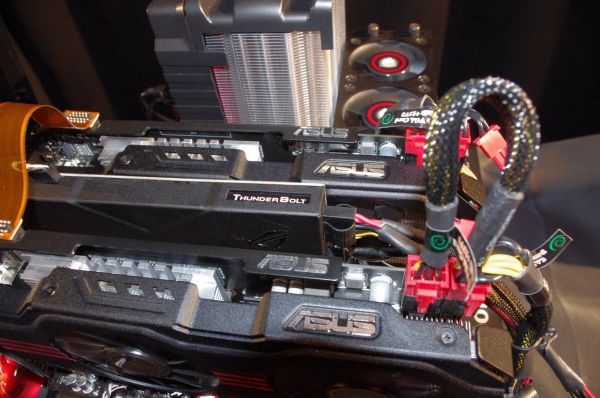 The card uses the Bigfoot Killer NIC and software to help prioritize traffic from various applications (read: games) over other network traffic, while the built in headphone amplifiers and software tools help customize the gaming sound experience.
As always with this type of announcement, there's rarely mention of price or release date – however at the ASUS booth, I was informed to expect the ROG Matrix 580 at the end of June.