Introducing the NZXT H2
When we saw the NZXT H2's prototype at CES, we were impressed. The case isn't just unusually austere for NZXT, it's genuinely attractive and feature rich. More than that, it's a case designed with silence in mind for the crowd not willing to pony up for bigger, badder cases like SilverStone's Raven series or Antec's P183. With even the updated Sonata IV sporting a daunting $169 asking price, could the NZXT H2 be the silent case frugal builders have been waiting for?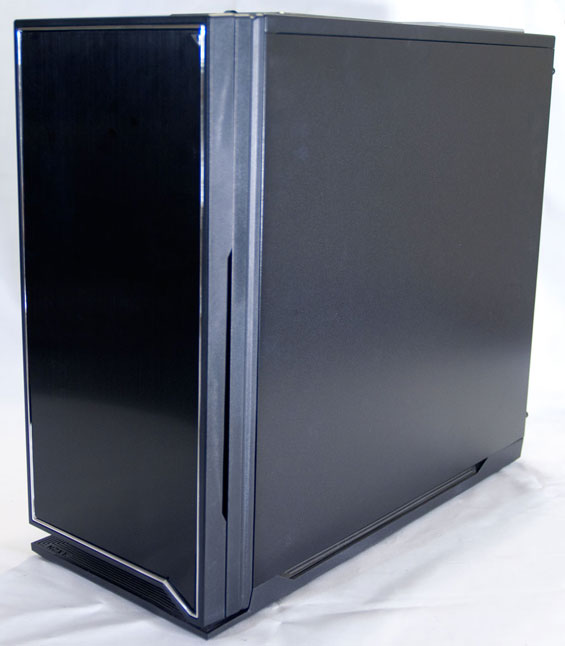 Without a doubt, the NZXT H2 (vowels need not apply) is a fairly attractive piece of kit. As an enthusiast I personally tend towards more modest looking enclosures like this one, so it's nice to see this kind of design trickling down. The H2 has an MSRP of just $99 and comes in white and black models; I really like the white one (just because a computer's white doesn't mean it wishes it was sporting an Apple logo), but the black one is certainly appealing too. But more than color, the H2 offers a lot of features for the frugal builder's dollar.
NZXT H2 Specifications
Motherboard Form Factor
ATX, Micro ATX, Mini ITX
Drive Bays
External
3x 5.25"
Internal
8x 3.5"/2.5"
Cooling
Front
2x 120mm intake fan
Rear
1x 120mm exhaust fan
Top
1x 140mm fan mount
Side
-
Bottom
1x 120mm fan mount
Expansion Slots
7
Front I/O Port
-
Top I/O Port
Mic and headphone jacks, 1x USB 3.0, 3x USB 2.0, hot-swap tray, fan controller
Power Supply Size
Standard ATX
Clearance
170mm (PSU), 11" (Expansion Cards)/12" if HDD tray is removed, 170mm (CPU HSF)
Weight
19.62 lbs.
Dimensions
20.47" x 8.46" x 18.35"
Price
$99
If you don't need all the hard drive trays installed, you can definitely get away with a 12" graphics card, but it's still going to be a tight fit as you'll see later. Likewise, there isn't really a hard limit as to how long a power supply can be in this enclosure, but at a certain point it's going to cover up the holes in the motherboard tray you'll need for routing cables.