BattleForge
Up next is BattleForge, Electronic Arts' free to play online RTS. As far as RTSes go this game can be quite demanding, and this is without the game's DX11 features.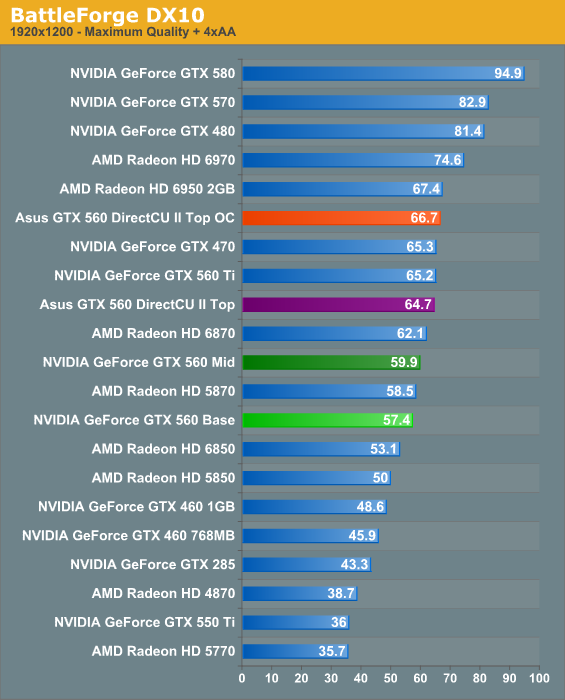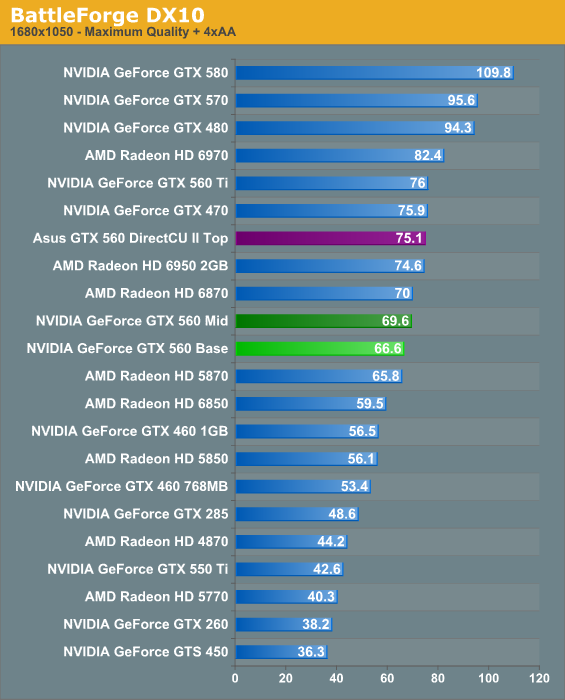 Compared to the rest of the NVIDIA lineup, the GTX 560 Mid's results under BattleForge are even better than they were under Crysis. The GTX 560 Mid is still trailing the GTX 560 Ti by 8%, but this is a smaller gap than we saw under Crysis, meanwhile the GTX 560 Mid is now over 20% faster than the GTX 460 1GB. Keep in mind the theoretical improvement from the 460 to the 560 is about 25%, so we're attaining almost all of that here. BattleForge has long been a candidate for being ROP partially limited, and this appears to be a good set of data to prove that.
With that said, the GTX 560 still struggles to beat AMD's offerings. The 6870 has about 5% on the GTX 560 Mid, meanwhile our ASUS GTX 560 trails the 6950 by a similar margin, requiring a further overclock to bring down the gap.