Application and Futuremark Performance
Given the stock Intel Core i5-2500K, reliance on Intel's integrated graphics, and standard Western Digital Caviar Black as both storage and data drive, it's not unreasonable to expect the Obsidian isn't going to set the world on fire with its performance numbers, especially not on charts comparing it to gaming desktops costing twice as much. Still, the i5-2500K is no slouch.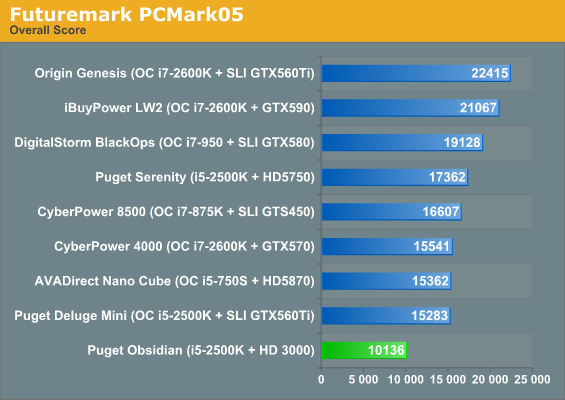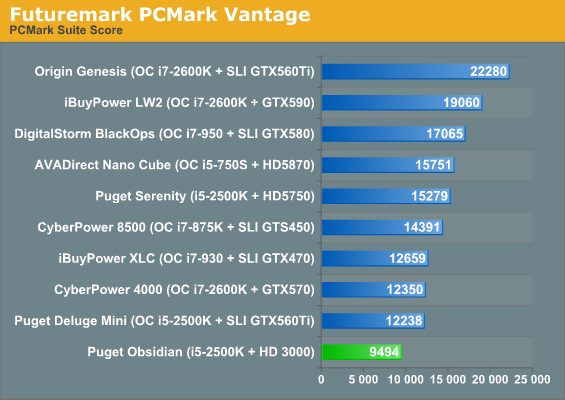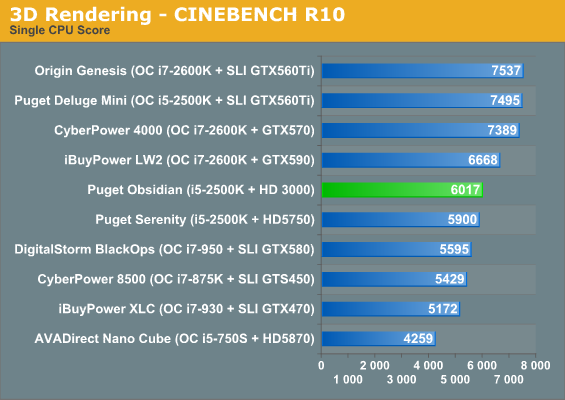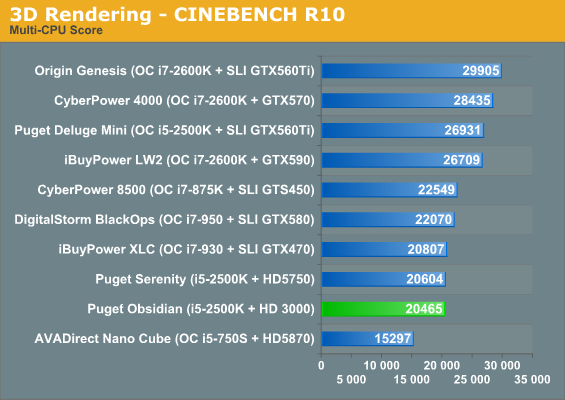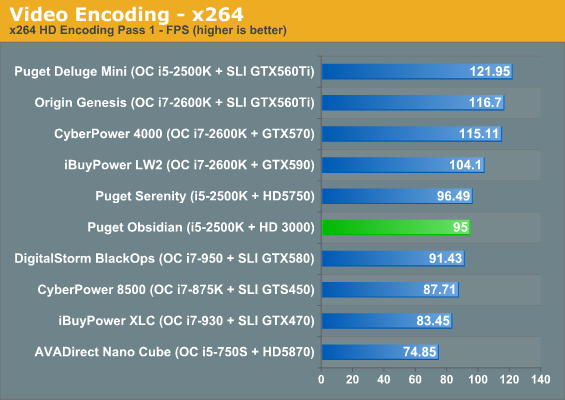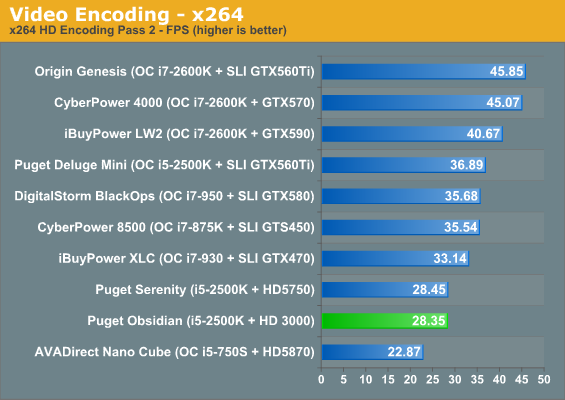 In any situation where the application can take advantage of Hyper-Threading, the i5-2500K has a tough time keeping pace. Overclocked Nehalem-class processors have a hard time keeping pace with it in less heavily threaded loads, but once Hyper-Threading kicks in they're able to gain traction. Meanwhile, PCMark continues to skew heavily towards systems with SSDs.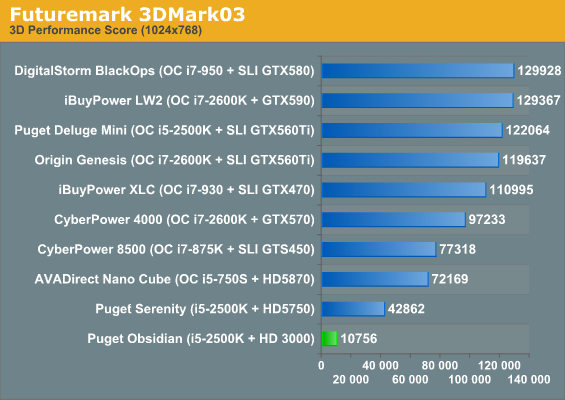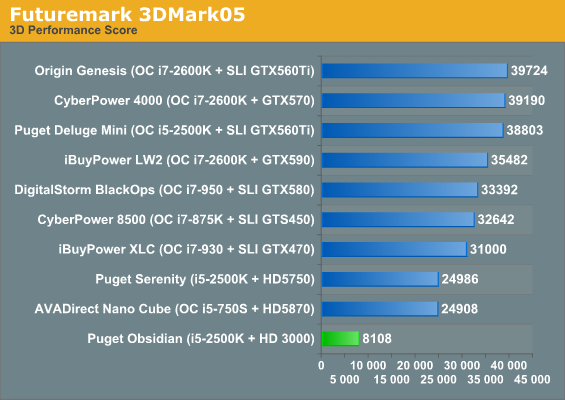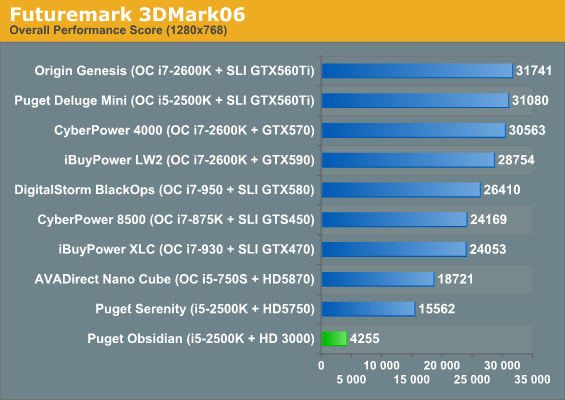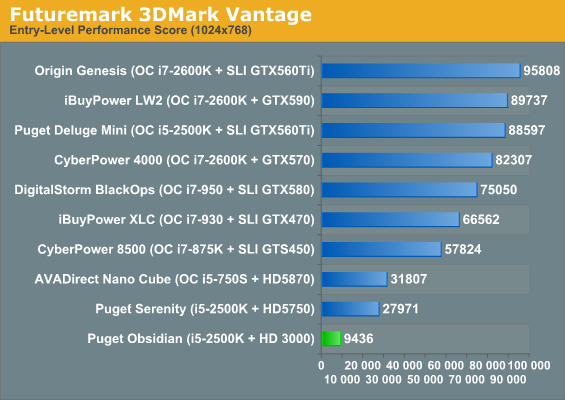 Given that the next slowest GPU on our charts is the capable AMD Radeon HD 5750, it's no surprise Intel's integrated graphics keep the Obsidian at the bottom of the pack. Anand's already gone into better detail about the HD 3000's performance than I ever could in his review of Sandy Bridge; it's not really worth running the Obsidian through our battery of gaming tests just to confirm that, no, the HD 3000 does not produce anything even remotely resembling playable performance in Metro 2033 at 1080p. I know some of you are crushed to learn that.