Performance vs. Transfer Size
All of our Iometer sequential tests happen at a queue depth of 1, which is indicative of a light desktop workload. It isn't too far fetched to see much higher queue depths on the desktop. The performance of these SSDs also greatly varies based on the size of the transfer. For this next test we turn to ATTO and run a sequential write over a 2GB span of LBAs at a queue depth of 4 and varying the size of the transfers.
I've created a second set of graphs that just looks at 3Gbps performance of a few drives to make things easier to read: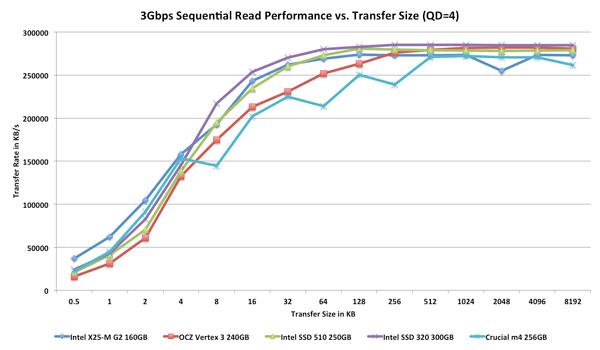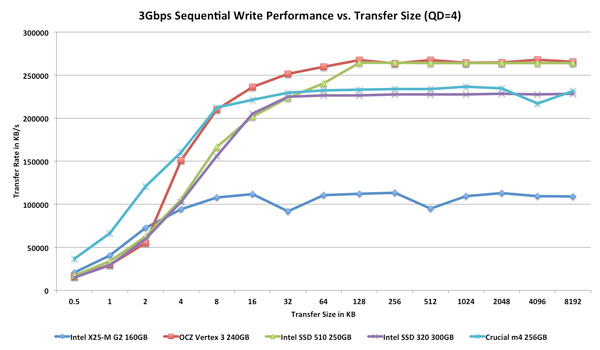 3Gbps sequential read/write performance at low queue depths is competitive with other 3Gbps drives as we've already seen. Intel's controller scales simlarly with transfer size as the Marvell controller used in the 510.
If you've got an AMD or Intel 6Gbps controller however you'll be let down by the performance of the 320: