Video Decode Capabilities: Is Brazos the New ION?
While Atom may have been the right product at the right time, it was a very conservative architecture paired with a very conservative platform. For netbooks and nettops Intel chose to assume no risk at all, pairing Atom with the proven 945 chipset. As a result, it left a lot of room for innovation - something NVIDIA saw and capitalized on with ION.
While VIA created the mini-ITX form factor, it was really NVIDIA that made it interesting. The first mini-ITX ION platforms gave you almost everything you needed to build a fully capable HTPC. For video playback, with NVIDIA's GPU (or at least its fixed function decode pipeline) doing the heavy lifting, the fact that you had an anemic Atom a couple centimeters away didn't matter. The problem with ION is that it had no future. Without a DMI license, NVIDIA would not be able to build future versions of ION for Atom's successors. Even after the settlement it's unlikely we will ever see modern versions of ION, especially considering that Intel's 2011 Atom platform (Cedar Trail) will finally integrate H.264 decode acceleration in Q4.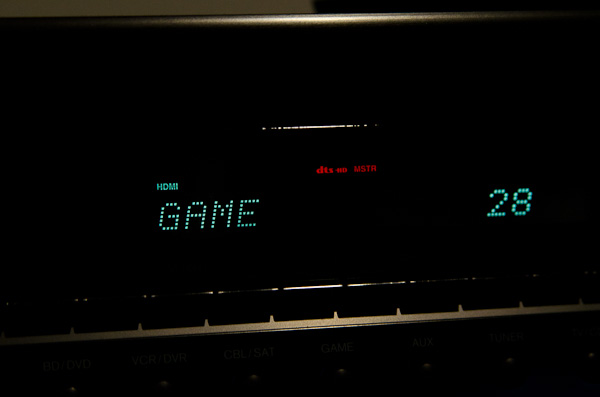 Where Intel is conservative, AMD will innovate. Brazos adds a number of advantages from a media standpoint over Atom. There's native HDMI support and a full implementation of AMD's UVD3 decode engine supporting hardware H.264, VC-1 and MPEG-2 acceleration. Although both of these advantages are also enjoyed by ION the next feature isn't. Brazos supports Dolby TrueHD and DTS-HD MA bitstreaming over HDMI. From a feature standpoint, Brazos is even more complete than ION.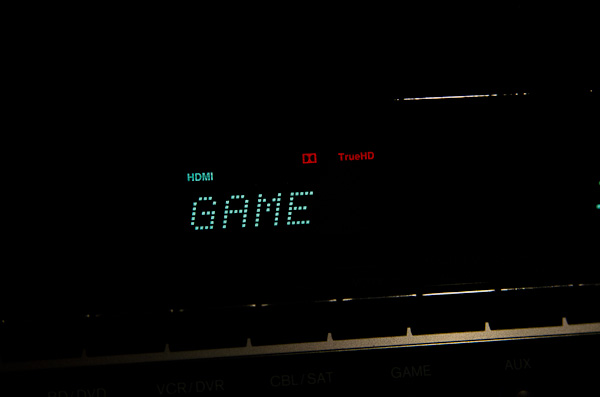 I ran MSI's Brazos board through our Media Streaming compatibility suite. Below is Brazos' compatibility score compared to the other devices and HTPCs we've put through the suite: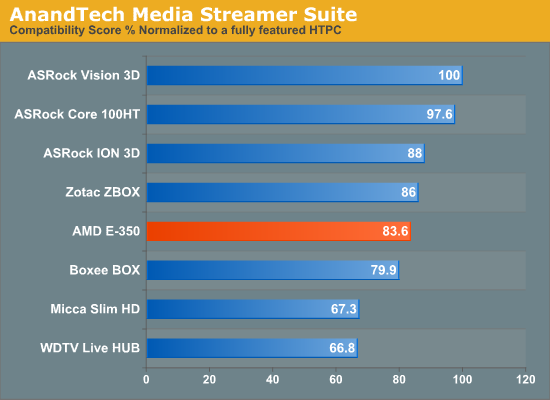 Failed Tests

- 1080p60 60 fps L5.1 H.264
- L5.1 H.264 (16 reference frames)
- FLAC, ASS Subs - High CPU Utilization
- HD Real Media
- Deinterlacing
Numerically, Brazos actually falls behind ION. Allow me to explain why. Our Media Streaming suite tests virtually everything you might throw at a HTPC. When it comes to the most commonly found content, Brazos excels. It can handle Blu-ray discs (although there's no Blu-ray 3D support), it can deal with 1080p x264s commonly found online and it even accelerates Flash video (more on this later). Brazos' UVD3 however is tied to clock speed, and the GPU clock of the Radeon HD 6310 is pretty low at 500MHz. As a result, Brazos fails certain tests. The platform is incapable of accelerating and playing back 1080p60 H.264 video. Very little content falls into this category, however if you want to play it you can't on Brazos. The good news is 1080i60 works just fine.
Brazos' GPU also fails all of our deinterlacing tests, something we noticed in reviews of AMD's entry level GPUs. The higher end models don't have an issue here but the lesser equipped models do. Again, chances are that you won't want to watch interlaced content on your Brazos HTPC so this is likely not a big issue.
The other shortcomings are videos with components that aren't accelerated by UVD3. For example, HD Real Video chugs on Brazos as does our heavy FLAC + ASS subs test. If you're playing non-3D Blu-ray content or 1080p24 x264s you find on the web, Brazos will easily fit the bill. It's the more eccentric content that you'll run into CPU limitations with.
Since the Radeon HD 6310 is derived from AMD's desktop GPUs we get full 23.976 fps support when you select 23Hz in AMD's Catalyst driver: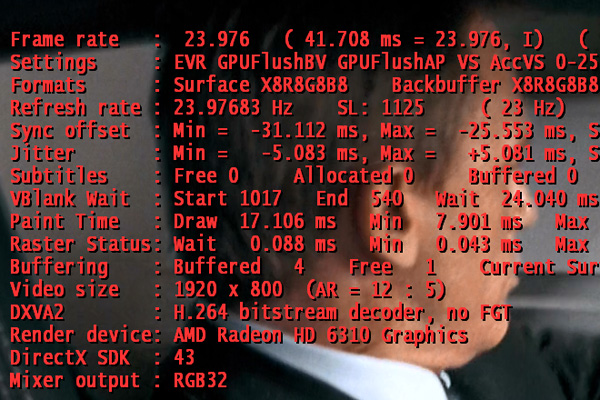 Selecting 24Hz yields a 24.000Hz refresh rate.

As I mentioned earlier bitstreaming both TrueHD and DTS-HD MA are supported over HDMI: