Memory Controller
NVIDIA's Tegra 2 only has a single 32-bit LPDDR2 memory controller, but supports running it at up to 600MHz (667MHz with standard DDR2). By comparison, TI is using two 32-bit LPDDR2 memory channels on its OMAP 4. NVIDIA claims that its expertise in designing GPU memory controllers allowed it to get by with only a single 32-bit LPDDR2 memory controller. NVIDIA stayed away from going with a dual-channel interface in order to keep power consumption down.
Video Decode Engine
NVIDIA claims the Tegra 2's video decoder can decode 1080p H.264 baseline profile (no CABAC) at 20Mbps while only drawing 400mW. The power draw numbers seem suspiciously low but we'll have to test that for ourselves once we can get our hands on Tegra 2 smartphones in the coming months.
Full Flash GPU Acceleration
Borrowing another aspect from the desktop GPU segment, Tegra 2 can fully accelerate flash video and flash content in hardware.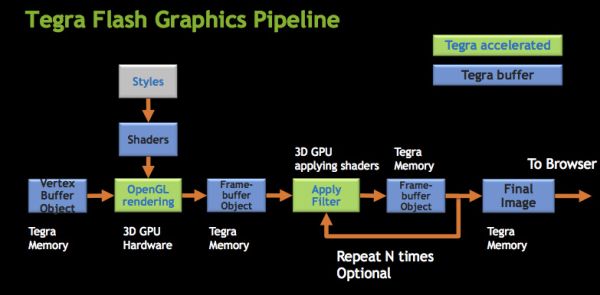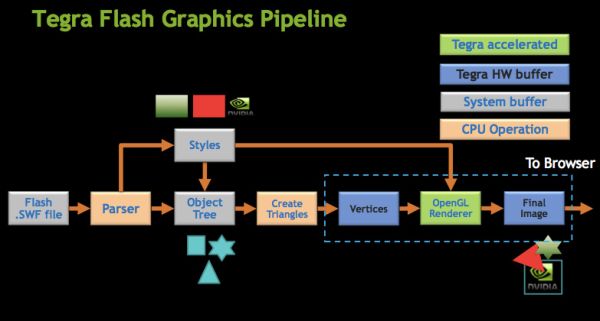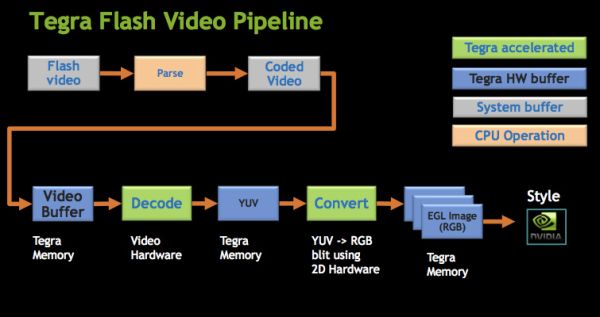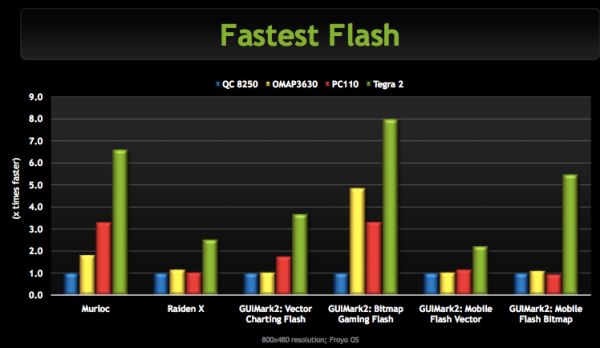 Integrated Image Signal Processor
NVIDIA is also releasing a little more information about its custom ISP (Image Signal Processor) inside Tegra 2.
While it's too early to tell anything about the quality of Tegra 2 smartphone cameras, NVIDIA's ISP is extremely high performance. The ISP can burst through 12MP images at 11 frames per second.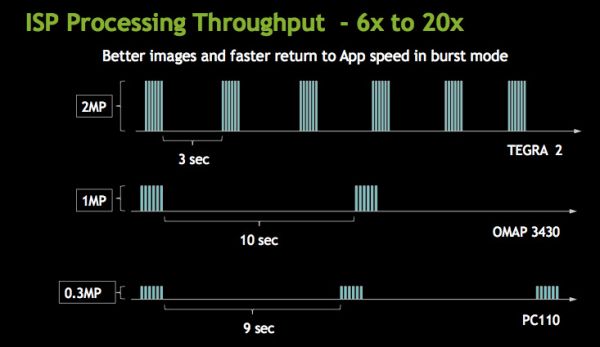 LG's Optimus 2X uses the Tegra 2's fast ISP to be able to shoot in a burst mode that fires off 6 shots in sequence without interruption.