OSD Controls and Menus
I didn't mention OSD controls on the previous page because they're somewhat interesting on the U3011. Remember that HP stipulated that their ZR30w has no OSD because there's currently no control SoC for it. Well, Dell has one, and they definitely use it and provide an OSD for the U3011.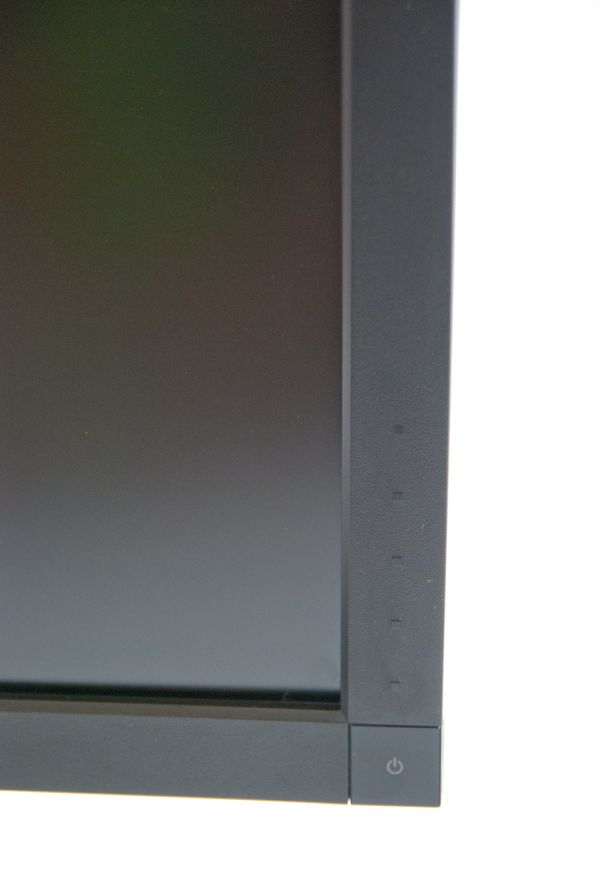 First up, the buttons are very understated and are located in the bottom right. The power button glows steady blue when powered, and pulses orange when in standby. What's interesting is that each button is unmarked - the bottom one glows blue when you hover your finger above it about a centimeter away, and tapping on it brings up the OSD and lights the other buttons. The button doesn't depress but doesn't seem capacitive - something optical is going on. Either way, button presses consistently work without issue. By default there's no button press sound (thank goodness), but you can turn one on in the menu if you really need it.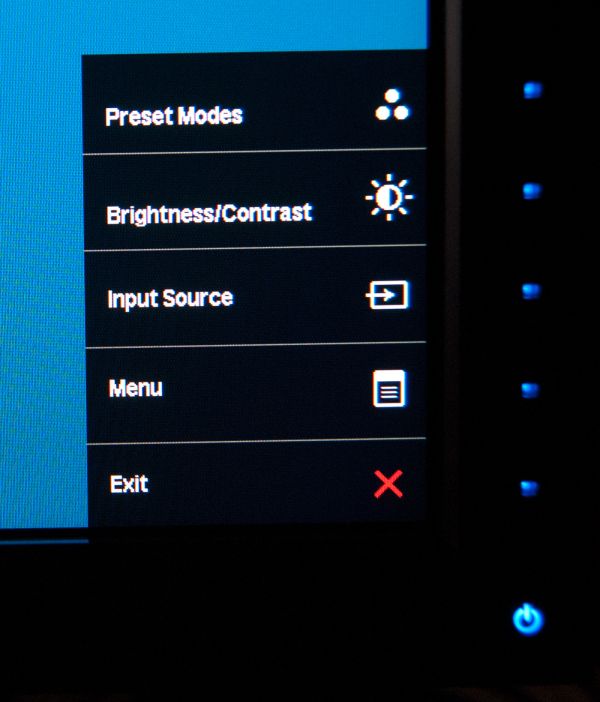 The quick pop up has presets, brightness and contrast, input source selection, and a menu button for launching the big OSD. It's easy to navigate and just like other Dell OSDs, but with fancy buttons-that-aren't and that cool hover feature.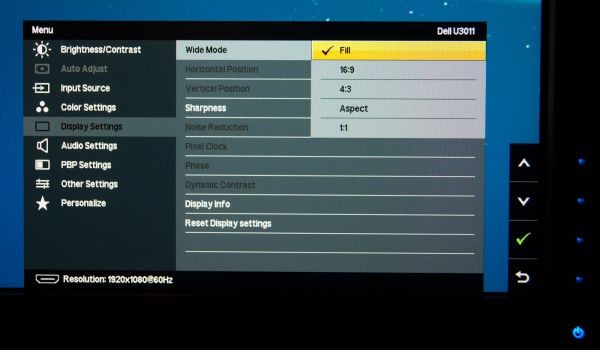 There's options inside the sub menus for fill, 16:9, 4:3, aspect-correct, and 1:1 scaling of inputs - everything we want from a panel. In addition, there are the ever important settings for color space clamping - sRGB mode is there alongside AdobeRGB modes which don't clamp the color space. There's also gamma settings and presets for game, standard, and custom color modes.
Console Gaming and Audio Controls
There's really nothing to complain about with the U3011 OSD other than the audio settings. You can put them in 2.0 audio out mode, something which is absolutely perfect for use with a PS3 or Xbox 360 connected over HDMI.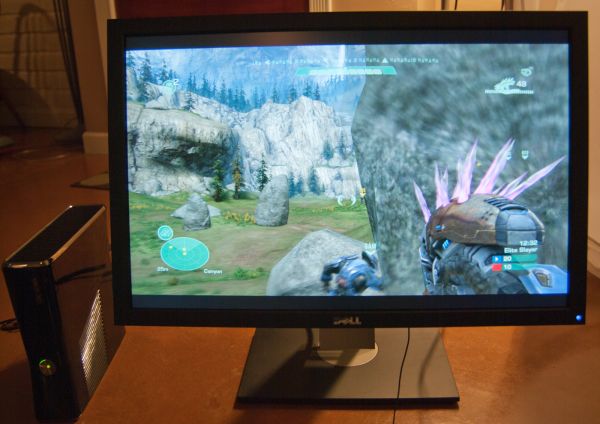 The problem is that there's no volume adjustment parameter exposed in the menu - it acts like line out undoubtedly because that's what Dell intended it to be used for. It'd be nice to get volume controls in that preset menu beyond being able to select between 2.0 and 5.1.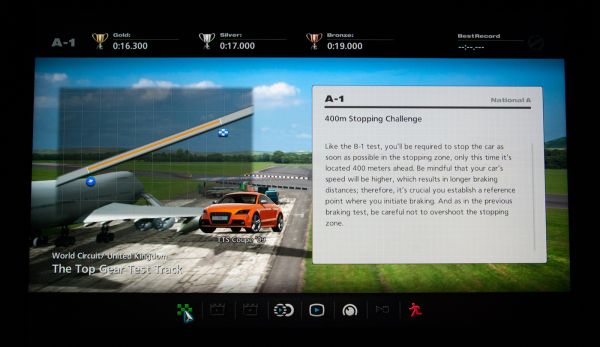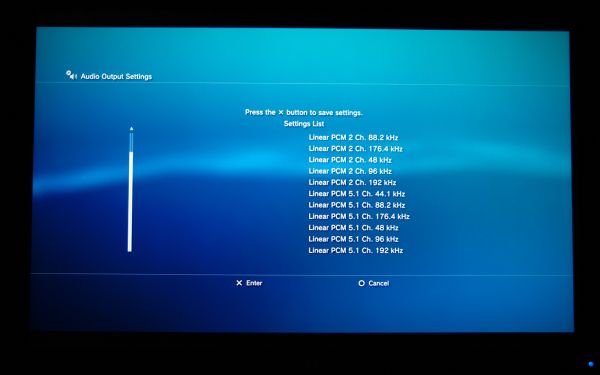 That's a pretty nice segue into some discussion about what audio input options the U3011 supports over HDMI. I connected up a PS3 and played GT5 and a copy of Inception, both of which looked excellent and played perfectly. The PS3 saw LPCM 2 channel and 5.1 channel as options, obviously the U3011 doesn't have a hardware decoder onboard. I connected an Xbox 360 over HDMI and did the same, which worked perfectly. No doubt Dell's rationale for not providing volume controls on the OSD is that it's line out, or you'll use it with their speaker bar, but it still would be awesome to get that for when you're using headsets.