Final Words
The 11-inch MacBook Air may be portable perfection, but by default it's not the perfect notebook. It's slow, the battery doesn't last all that long under actual use and the screen resolution, although appreciably high, makes things a little difficult to read.
The 1.6GHz/4GB upgrade comes at a steep cost but it directly attacks one of those complaints. There's a tangible difference in regular use between the base and upgraded models. While I wouldn't consider either fast, I'd say that extra 10 - 20% performance increase you get from the upgraded CPU and memory makes a very big difference. If all you're doing is writing and web browsing I'm not sure it's necessary, but anything beyond that could probably make use of the upgraded specs.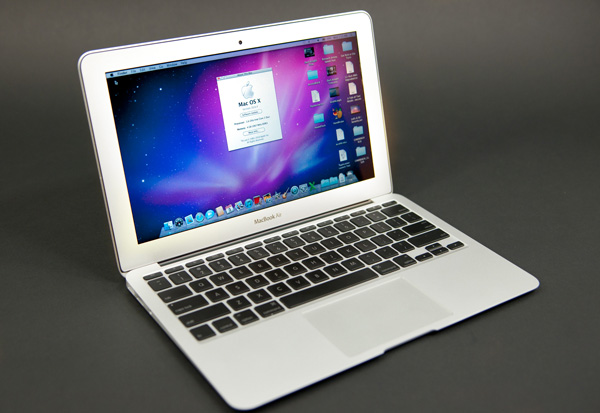 At $1399 there's almost no way to rationally justify the price and rest assured that within 12 - 18 months Apple will have a much faster version available, likely at an even cheaper price point. The upgrade obviously does nothing to address that part of the equation. You do get a pretty good display, great form factor and of course the ability to run OS X, but any way you look at it $1399 is a lot for a lightweight notebook. Then again, I did pay a lot more than that for my first Transmeta notebook about a decade ago.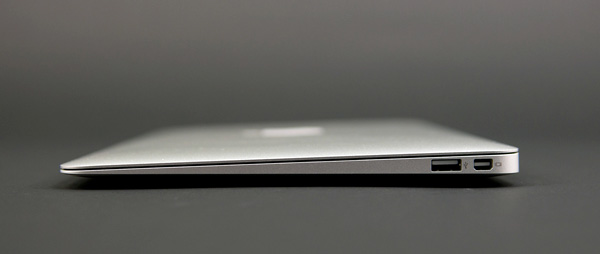 The impact to battery life is minimal, although it is measurable. Having used the 11-inch MacBook Air exclusively on my last business trip I can say that the battery life experience lines up with what our benchmarks show. Even for simple tasks the 11-inch MacBook Air doesn't last anywhere near as long as the 15-inch MacBook Pro. Heavy use throughout the day will require the aid of a charger.
Traveling with the system is great however. You don't need to take it out of your bag when going through airport security and it's light enough that I hardly noticed I was carrying it. As I write this final paragraph in the dark cabin of a plane, I do still miss the backlit keyboard. Apple really should bring that back.