OCZ Fatal1ty OCZ550FTY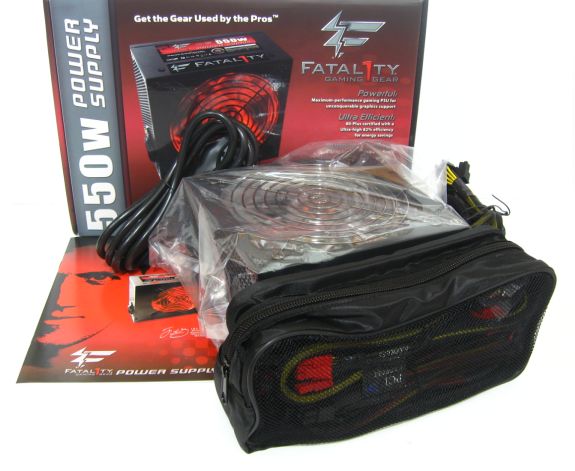 The OCZ Fatal1ty comes with the usual assortment of parts: you get a users manual, a US/UK/Europe power cord (depending on your location), and the necessary mounting screws. In addition, the power supply has cable management ("EZMod Technology for custom cabling"), and the modular cables are placed in a separate bag. The distinctive product features consist of a red LED-fan and active PFC—the latter is not that remarkable, but it's a step up from budget PSUs like the Techsolo. OCZ also makes mention of the 135mm fan and 80 Plus certification. The marketing tells us to "get the Gear used by the Pros", referencing the infamous John "Fatal1ty" Wendel of Quake 3 fame [Ed: has he even done much recently?], and we can only hope the pros use high quality power supplies. OCZ offers a 3-year-warranty with support in their forums.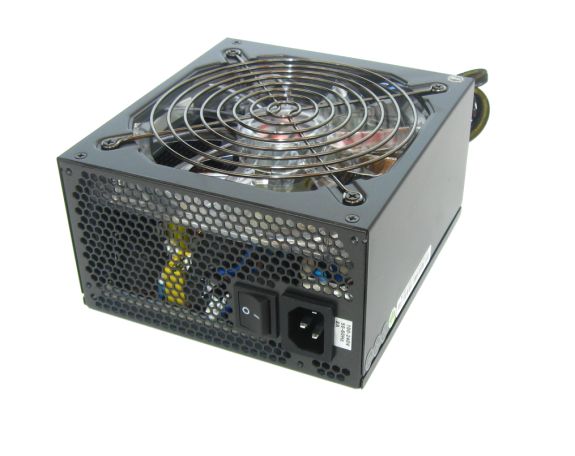 The varnish is shiny, the ventilation holes are tiny, and when the fan is off you can see almost transparant fan blades and parts of the internal design. The depth of the housing is 16cm, which is okay for a 550W power supply with cable management. There is a large power switch in front of the PSU, but no need to mention this as a feature on the packaging.
Cables and Connectors
Fixed/Modular
Main
24-pin 45cm
ATX12V/EPS12V
4+4-pin 45cm / 4-pin 45cm
PCIe
6/8-pin 50cm / 6-pin 50cm
Peripheral
3x PATA 45-75cm / 3x PATA 45-75cm + Floppy 15cm
3x SATA 45-75cm / 3x SATA 45-75cm
The main cables could be longer than 45cm for use in large cases, but this will work fine otherwise. The 4+4-pin ATX12V and one more 4-pin ATX12V is not bad for a 550W PSU. Six SATA and six Molex connectors are more than enough for common PC configurations, and the floppy connector increases the maxmium cable lenght up to 90cm (but only if you need a mini-4-pin Molex, obviously). Finally, the 6/8-pin and 6-pin PEG connectors make for a reasonable 550W PSU setup.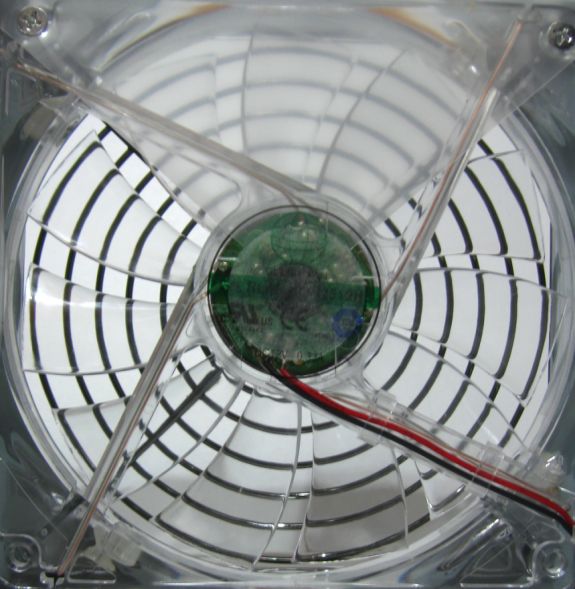 OCZ continues to use a Globe Fan fan with a double ball bearing, which is partially covered by ducting. The fan needs 0.33 amps and has eleven transparent fan blades.