Speedy Application Performance as Well
For the majority of our synthetic, non-graphics related tests, we used the Mobility Radeon HD 5870-equipped notebook. Since these stress the processor and memory subsystems more than the graphics hardware, differences in performance between the two configurations should be imperceptible.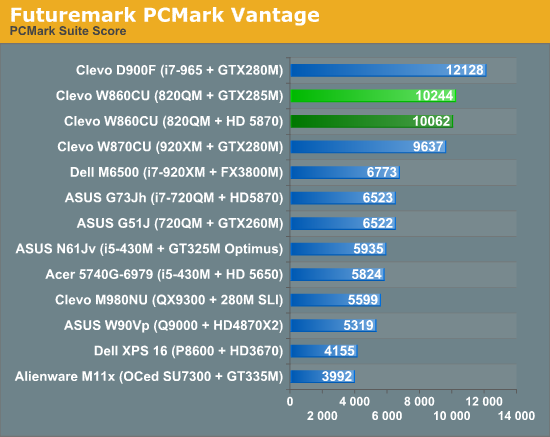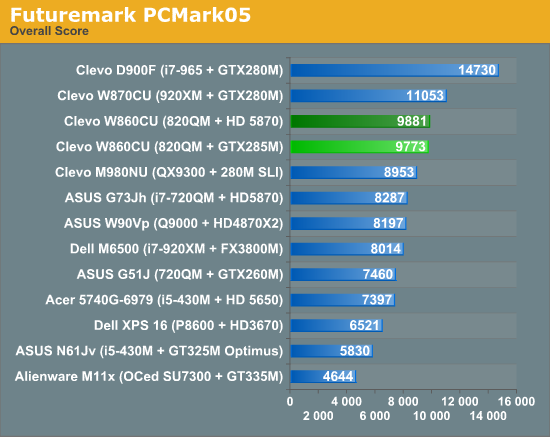 Under PCMark, the two configurations trade blows but deliver extremely similar experiences otherwise. At least in PCMark, these GPUs are evenly matched.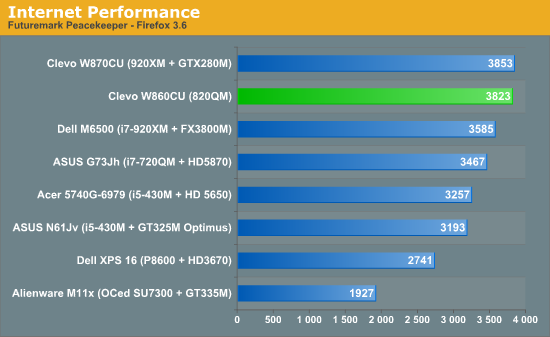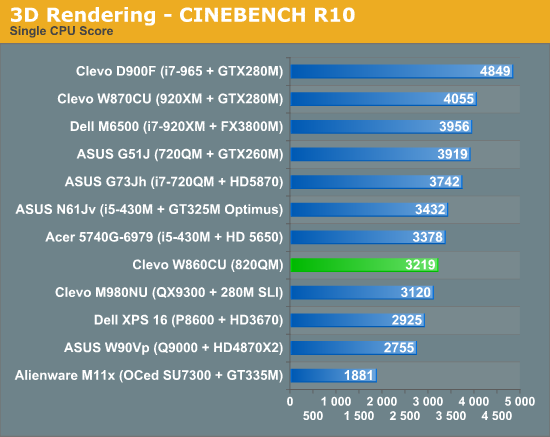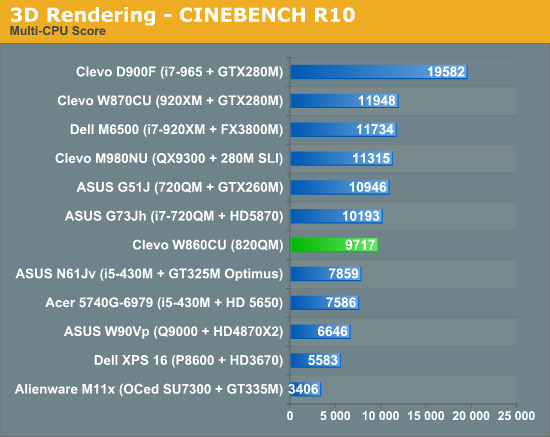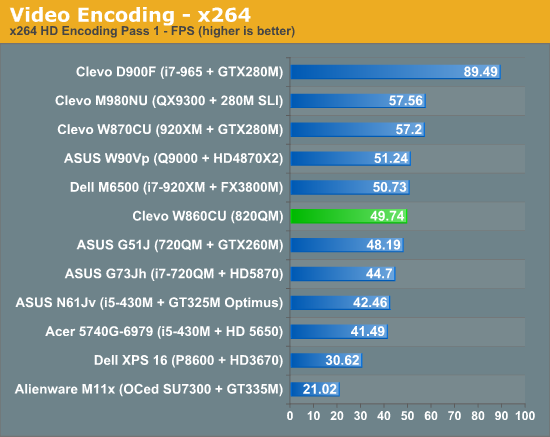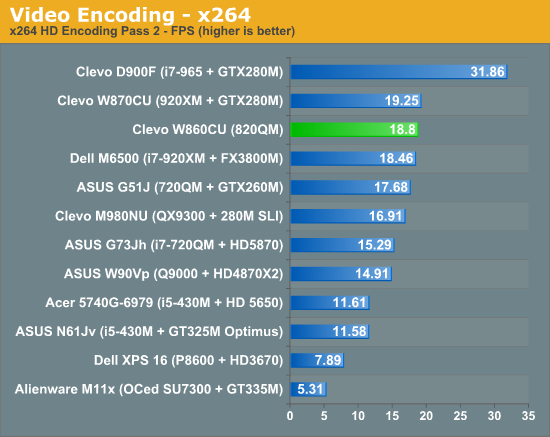 The Intel Core i7-820QM certainly pulls its weight here, falling in line behind the i7-920XM. In fact, it produces numbers that even encroach on i7-920XM-based builds; we can surmise that the cooling solution of the W860CU may be allowing greater headroom for the i7 to hit turbo speeds than the solutions of the other notebooks.