G73Jh: Good Laptop LCDs Exist
Thankfully, the ASUS G73Jh doesn't succumb to the old flaw of stuffing a poor quality LCD into an otherwise great notebook. The 1080p panel in the G73Jh looks awesome, and the objective testing confirms our impression. It's not the brightest LCD we've ever used, and color gamut is only above average, but it's one of the highest contrast LCDs we've seen in a laptop.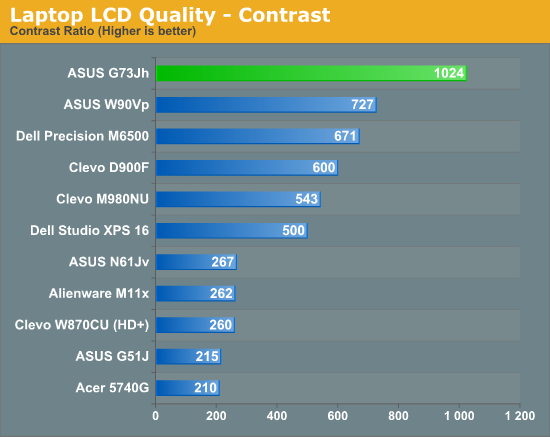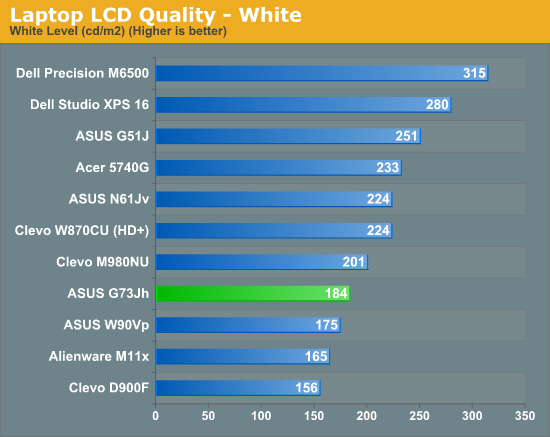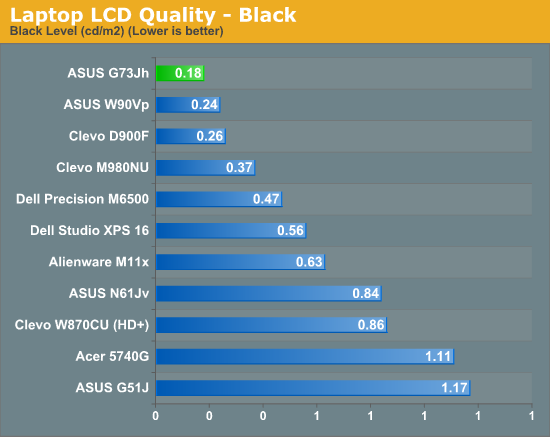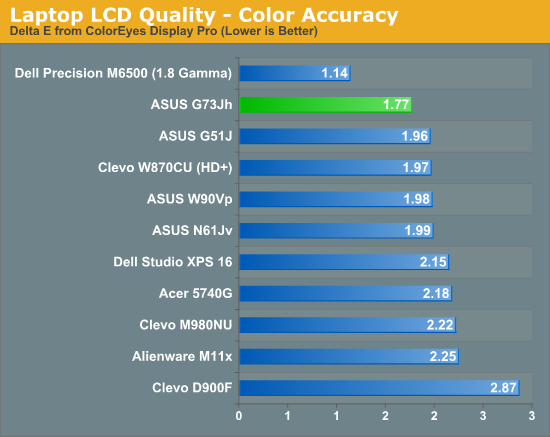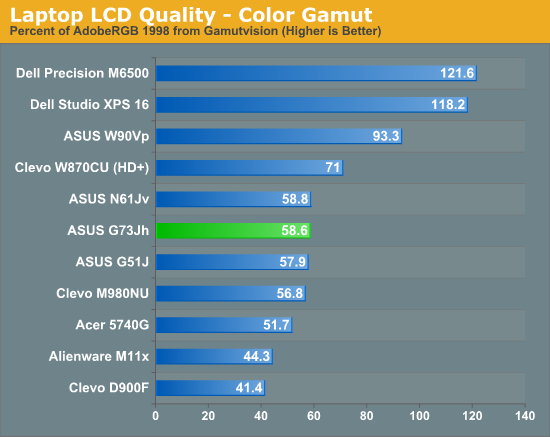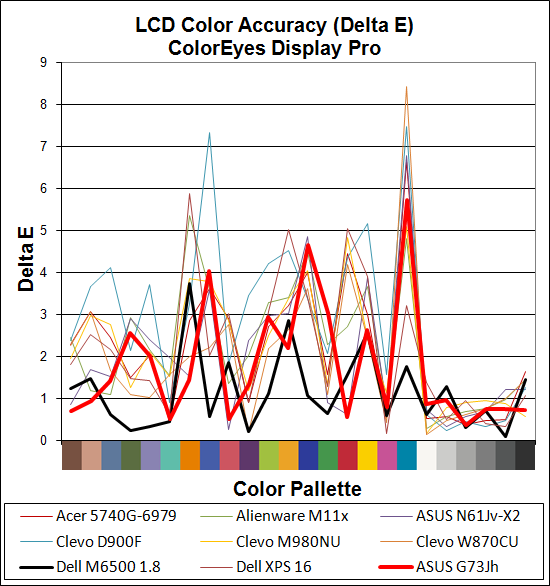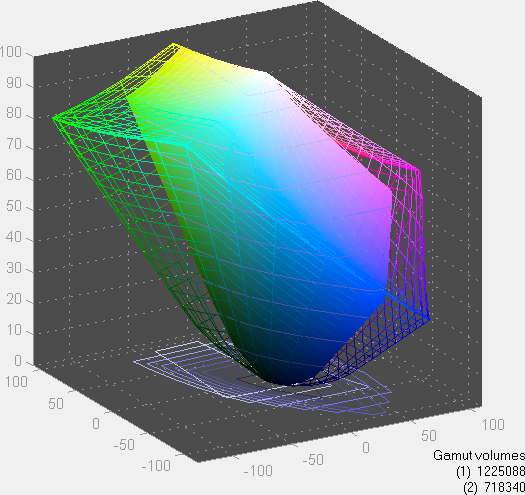 Some of you are going to wonder why the W870CU does so poorly, and it's simply a result of our test unit using an inferior HD+ (1600x900) LCD panel. Our understanding is that most (all?) of the W870CU 1080p panels are the exact same HannStar HSD173PUW1 that's in the G73Jh. That doesn't change the fact that the 17.3" panel looks great and performs better than most other laptop panels. The high water mark is still the RGB LED panel in the Dell M6500 (with a matte coating to sweeten the deal!), but RGB LED backlighting currently costs far more than WLEDs so you won't find that WUXGA panel in notebooks costing under $2000. The M6500 needed a target setting of 1.8 gamma before we could unlock its potential for color accuracy; we've tried a variety of settings on the other laptops and the best result on the G73Jh is still the default settings in ColorEyes Display Pro.
The viewing angles are still about the same as most other TN panels. From the side the display is easily viewable, but there's a narrow vertical range before you get severe color shifting. We'd love to see a 1080p equivalent of the IPS panel used in the iPad, but barring that we'll take a good high contrast TN panel over the junk shipping in most midrange laptops.