Gaming on the iPad
The majority of premiere launch titles for the iPad were gaming focused. Partly because this shows off the device's additional processing power with the A4, but also because the majority are only marginally different from the iPhone version, instead offering native resolution.
First is N.O.V.A. HD, an FPS title that is largely unchanged from the iPhone version except for supporting higher resolution. It runs virtually flawlessly on the platform, despite the larger resolution. The only major annoyance here is that the title doesn't appear to work with any landscape orientation you choose, and Apple's iPad/Case accessory chose the complete opposite landscape view by default.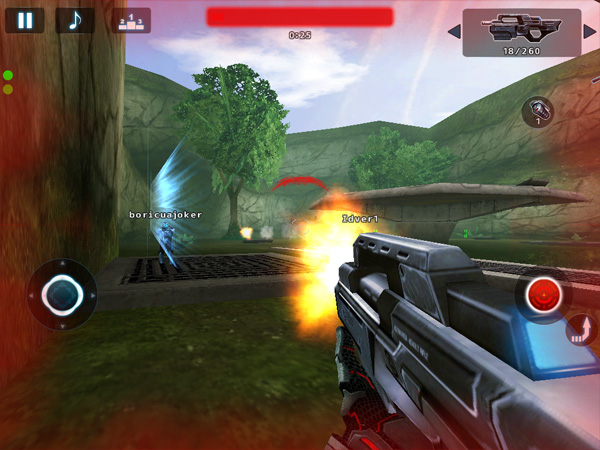 It's insanely hard to take action screenshots, I discovered
The title performs flawlessly performance wise, though playing an FPS title with look, movement, and fire controls all fighting for your two hands and 10 fingers is still challenging.
Next is Flight Control HD, which continues to do what the original title did well.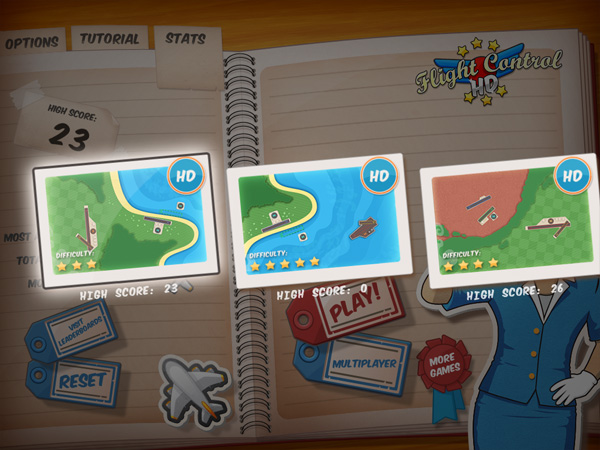 Bigger maps are "HD" - Old maps still linger around too
Namely, cast the player as an air traffic controller managing exponentially busier and busier airspace in a 2D world. It's the same that we've seen before, just bigger, more complicated, and scaled up. It's a high profile game for sure, but the approach is safe. While it'd be pointless to destroy what made the game good, there just isn't anything new that the iPad's form factor contributes other than a bigger screen.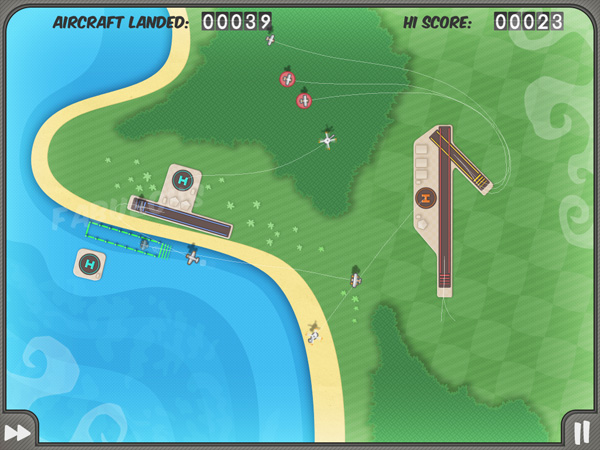 It's easier on the bigger screen, until it throws even more at you
There's also Real Racing HD, which looks very high resolution on the platform, though it too is ultimately dependent on a control scheme that's at times difficult. Rotating the screen to drive makes an otherwise pretty normal arcade style racing game surprisingly difficult. There are plenty of driving assists, including automatic braking, and these ultimately save the game from being too complicated to play easily.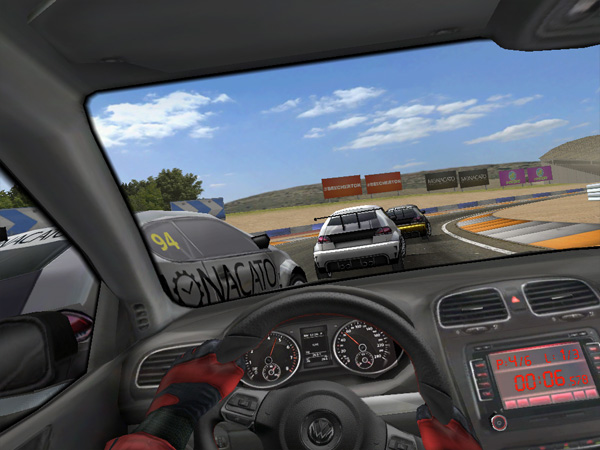 Tilt to drive - that's for steering and gas
Worms has long been ported to the iPhone platform, and although its control scheme is initially challenging, it's probably the one that best leverages the iPad. I found the title difficult for the first few plays, and it's got a steep control learning curve, but execution is fun and engaging. The title also looks very crisp on the iPad, though there was the occasional framerate stutter.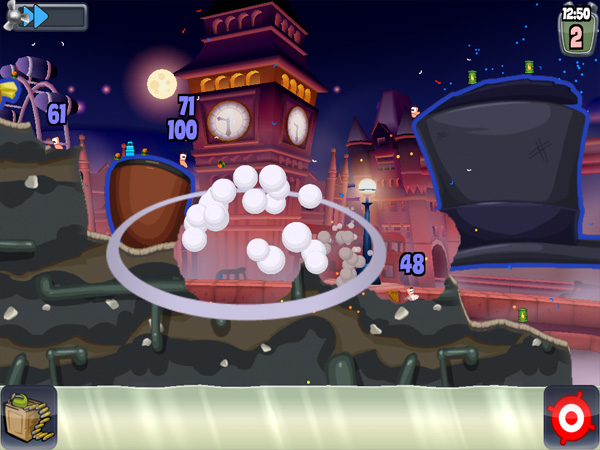 The holy hand grenade remains my weapon of choice
Probably next on the list of engaging titles that offer unique control schemes is Command and Conquer: Red Alert. The iPad's display is finally large enough to really allow developers to make titles that are rich and immerse, and not mere novelties. The game still has a bit of roughness around the edges - sounds are sometimes a bit low fidelity for my taste, and there's a lot of speech events that are very very redundant. But the title is strong when it comes to user interaction.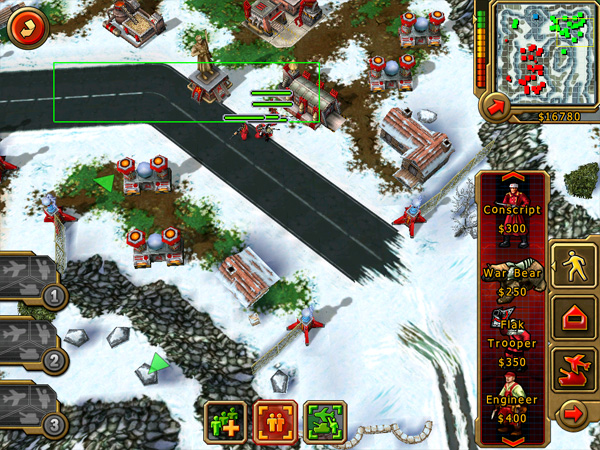 That selection box was made with multitouch
For example, selecting a group of users can be accomplished by either clicking a box, and then dragging a selection (this is a mouse convention), or by using a multitouch gesture (Yes! Finally!). Three points define a selection square, and units within the square are automatically selected. It's a gesture that's natural, super fast, and the exact kind of new use scenario I want to see more of on the platform. Developers need to re-think every bit of preconceived interaction notions from the desktop. Erase of all of it.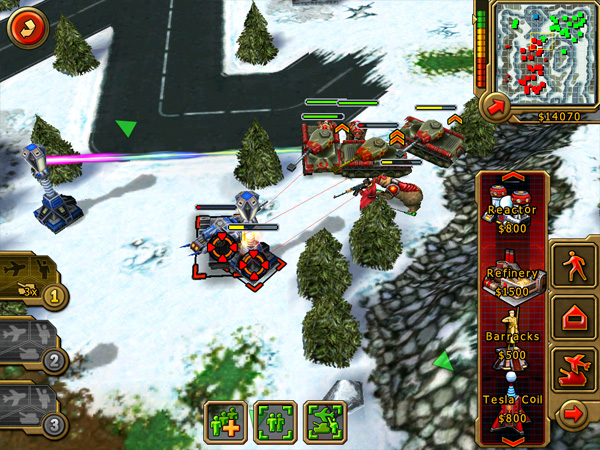 If you sucked at RTS, you'll still suck at iPad RTS
Is the iPad a gaming platform? Definitely. Even if you argue that it isn't a fully fledged, integrated one, iPhone games remain the platform's top grossing commodity. The iPad's larger screen and increased processing power will only further amplify that trend, but only if developers can create compelling UI leveraging the iPad's multitouch screen and lack of hardware buttons. Some titles are going to be challenging to pull off, others lend themselves entirely.