Once Again, the LCD Fails
Finally, we have the LCD quality results. As mentioned in the introduction, the large bezel makes us think Alienware should have stuck a 13.3" 16:10 display into the chassis. The M11x may have an 11.6" LCD, but the chassis is about the same size as a 13" laptop. Also, we're not fans of glossy LCDs—I have mirrors in my bathroom if I want to check my hair! Considering the price premium on the M11x (the model we tested will sell for around $1200), there's really no excuse for a sub-par LCD… and sub-par it is.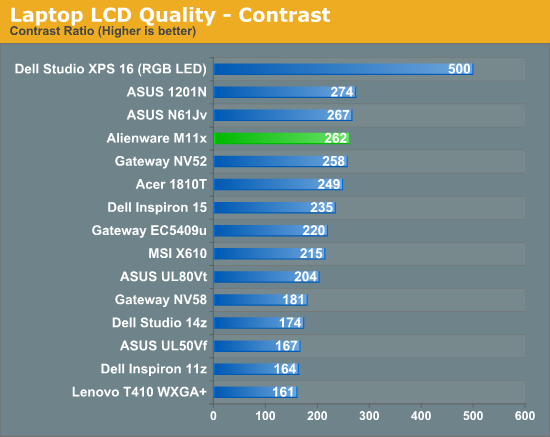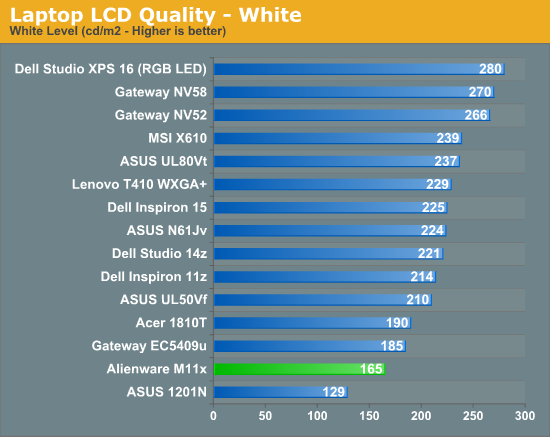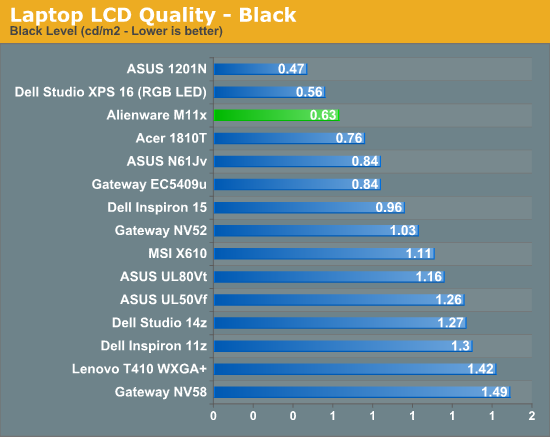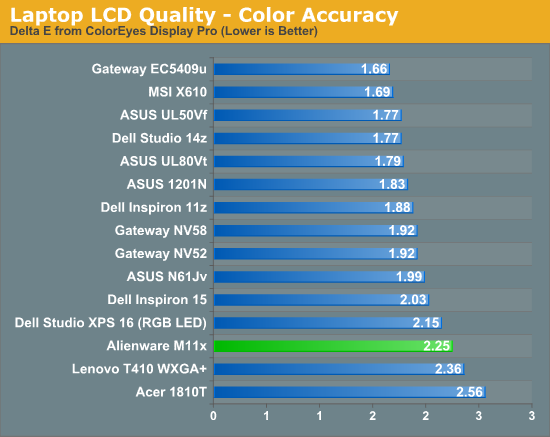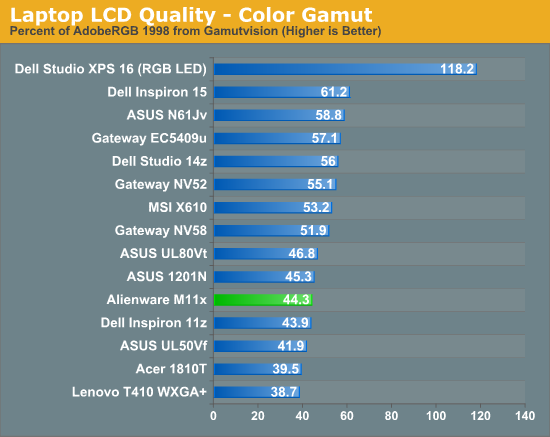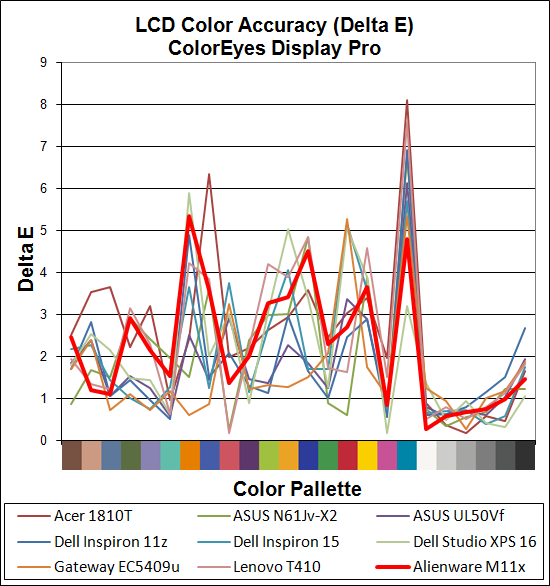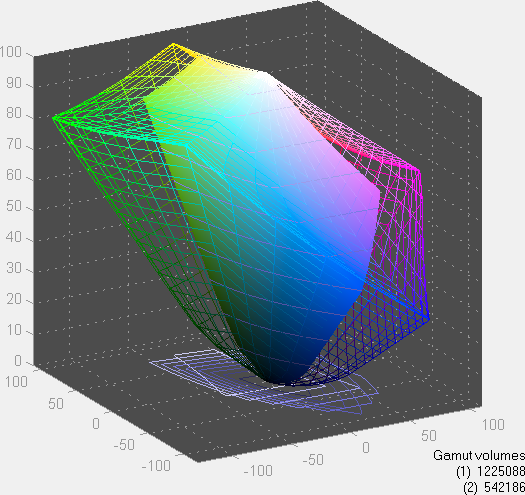 We really think the minimum contrast ratio any modern laptop should deliver is 500:1, and the M11x achieves about half of that. The color accuracy is average at best (though we have yet to find a standout laptop LCD in terms of color accuracy), and the color gamut is a disappointing 44% of Adobe RGB. ASUS put a great LCD in their Eee PC 1001p, and they did the same for the G73J (review forthcoming). If you're making a budget laptop and you want to cut corners on LCD quality, we understand that, but there's no way you can bill the M11x as a budget offering. The keyboard, chassis, GPU, and overall design are all clearly the result of some good engineering and component choices. Why does the LCD always get the short shrift!? Since this is a TN panel, viewing angles are similarly disappointing, particularly the vertical viewing where a slight shift of your head or the screen results in a dramatic color shift.