Sequential Read/Write Speed
Using the 6-22-2008 build of Iometer I ran a 3 minute long 2MB sequential test over the entire span of the drive. The results reported are in average MB/s over the entire test length: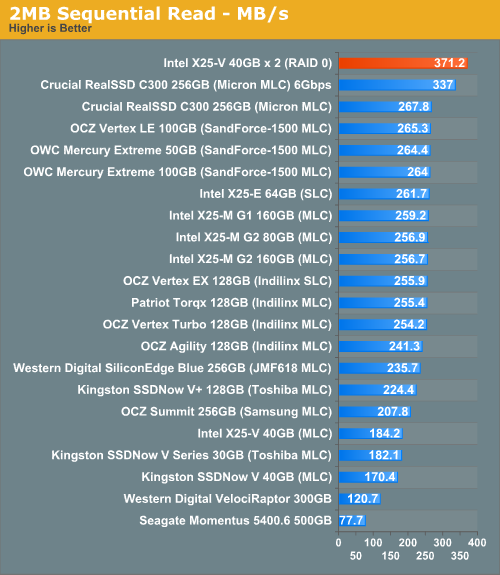 This starts out very interesting. Each SATA port on our X58 board is bound by a 3Gbps transfer limit, but run two in parallel and you can go much higher. Our pair of X25-Vs are actually faster than Crucial's RealSSD C300 on a 6Gbps controller! That's absolutely nuts.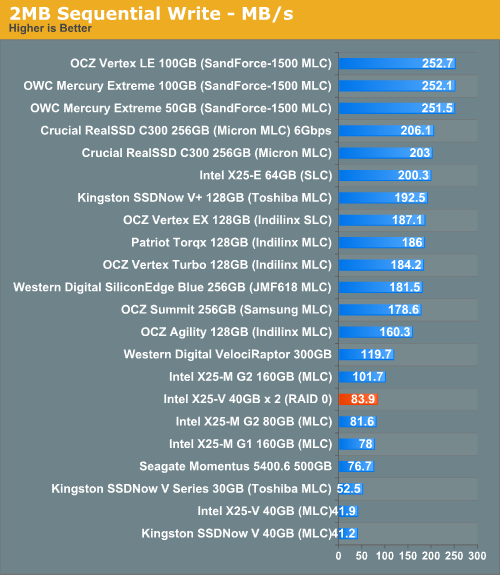 Sequential write speed also shows a near doubling of performance, unfortunately that only brings us up to ~84MB/s. It's not bad for most users but if you do a lot of heavy downloading or file copying, you'll still be behind an Indilinx, Crucial or SandForce drive.