Gigabyte dropped off their GA-MA785GPMT-UD2H motherboard today that is based on the AMD 785G/SB710 chipsets. This is a chipset that we have had our sights set on for long time now as it addresses the lack of multi-channel LPCM audio out lacking in the 690G/780G/790GX chipsets along with other video playback enhancements. The additional bonus with this chipset is improved integrated graphics performance and full support for the AM3 processors. In fact, we just found the perfect home for our new AMD Phenom II X3 705e processor.
In early testing, this board has performed superbly, so much so, that we will be running it around the clock to get a performance preview up for you this weekend. Sorry about the short post and lack of pictures tonight, but we need to complete testing before showing the board off properly. In the meantime, we have a couple of early photo shots for your viewing pleasure. We will be back shortly with our initial thoughts on the chipset and why Gigabyte's particular board design has already impressed us.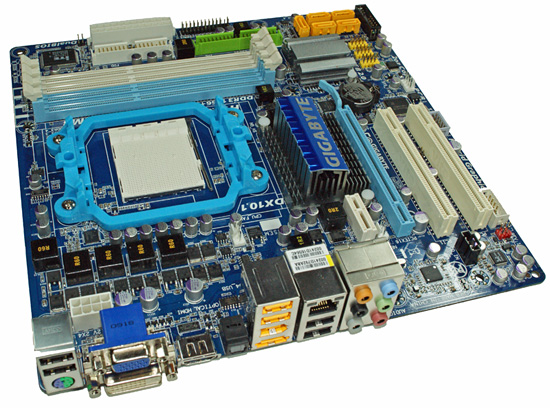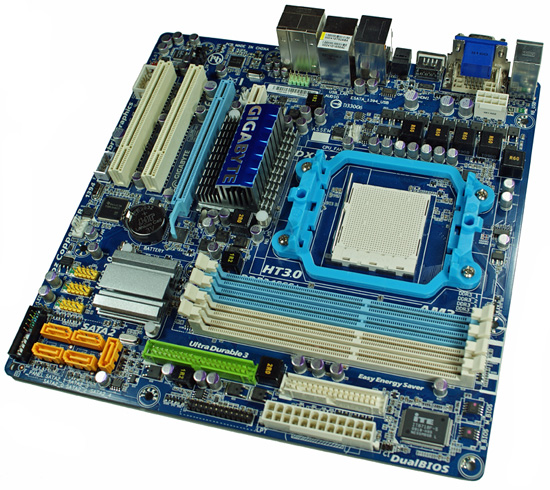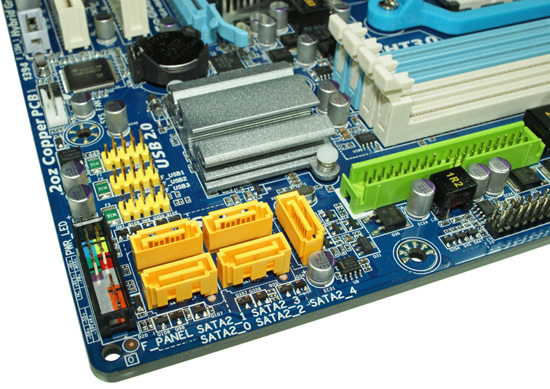 7/12 Update - We need to discuss a couple of items with AMD on Monday morning concerning the beta driver set we received before publishing preliminary results. Gigabyte has done a masterful job with the 785G/SB710 chipsets on this board. However, the early video drivers are generating a few strange results in HD playback and PCMark Vantage. We also believe our Sims3 game scores are a bit low based on the new hardware although they are better than the 780G.