x264 HD Video Encoding Performance
Graysky's x264 HD test uses the publicly available x264 encoder to convert a 4Mbps 720p MPEG-2 source. The focus here is on quality rather than speed, thus the benchmark uses a 2-pass encode and reports the average frame rate in each pass.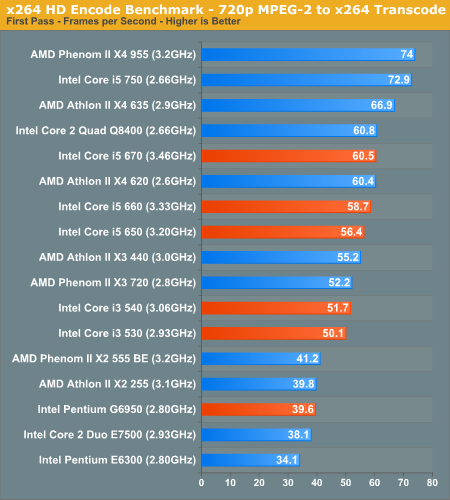 Video encoding is going to favor Hyper Threading and more cores, both of which the Pentium G6950 lacks. The win here goes to AMD's Athlon II X3 440. Even the higher end Clarkdales don't make any sense as the Core i5 750 offers a tremendous value.