Meet Sapphire's 5570
Sapphire also sent along their 5570. As a launch-day card it's nearly identical to our reference card, utilizing the same PCB and RAM as that card. The only difference on the board itself is that our Sapphire card is equipped with a DisplayPort rather than an HDMI port.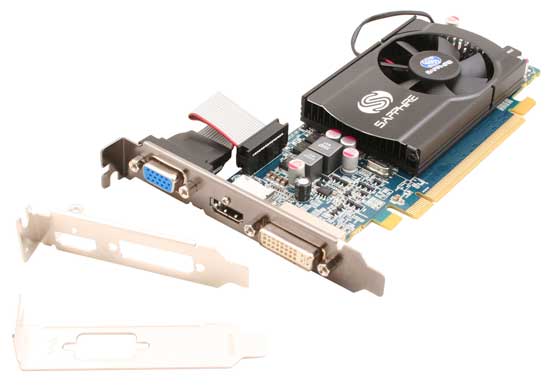 The bigger difference is that like virtually everyone else, Sapphire has ditched the reference cooler for another design. It's still a single-slot cooler, but instead of AMD's blower Sapphire is using an open-ended design that vents air out the front and the rear. It's painted black so we can't tell what material it's made from, but we suspect it's aluminum rather than copper like AMD's. This will be worth keeping in mind for later when we look at the cooling characteristics of these two cards.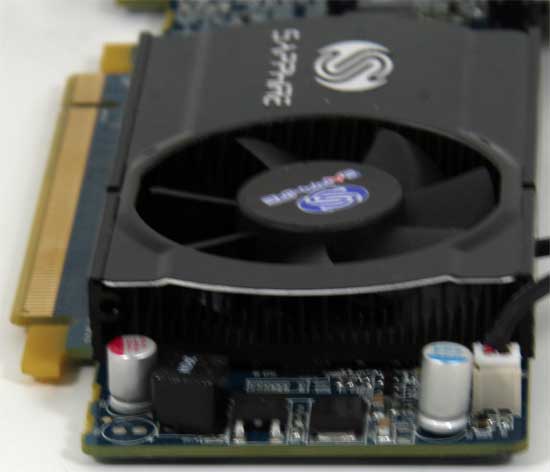 As with Sapphire's 5450, their 5770 comes in a surprisingly large box. Inside is the card, a low-profile bracket, drivers, an installation guide, and Arcsoft's SimHD video conferencing plugin.