More Detail on the Phenom II X4 910e
I was actually surprised by the number of folks who were interested in the Phenom II X4 910e. It's a voltage binned Phenom II X4 running at 2.6GHz that falls in a 65W TDP envelope.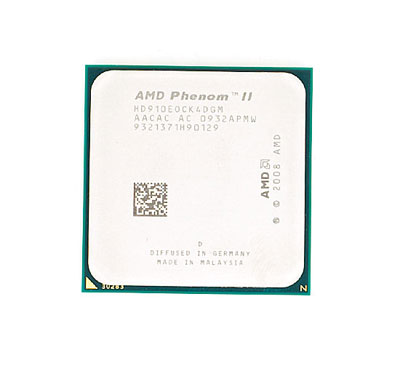 The performance is no different than the regular 95W Phenom II X4 910, it just uses a lot less power since it runs at a much lower voltage. Some of you wanted to know exactly what that voltage was. The table below gives you more detail on our CPU as well as a standard 125W Phenom II X4 965 BE (unfortunately I don't have any 95W X4s to compare it to):
| | | |
| --- | --- | --- |
| Processor | Idle Voltage | Load Voltage |
| AMD Phenom II X4 965 (125W) | 0.992V | 1.392V |
| AMD Phenom II X4 910e (65W) | 0.976V | 1.168V |
It's a pretty significant difference in voltage (and power consumption) but you do pay handsomely for the privilege. The 910e costs as much as a Phenom II X4 955: $169.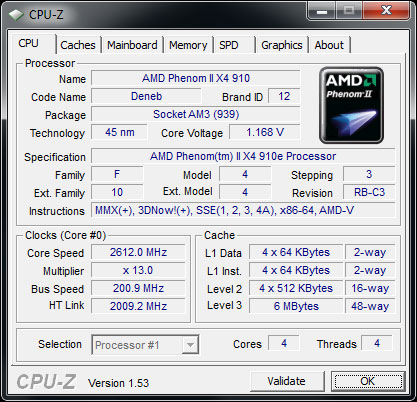 That seems to be it until we get Zosma and Thuban in late Q2. See you then.