Enter the SandForce
OCZ actually announced its SandForce partnership in November. The companies first met over the summer, and after giggling at the controller maker's name the two decided to work together.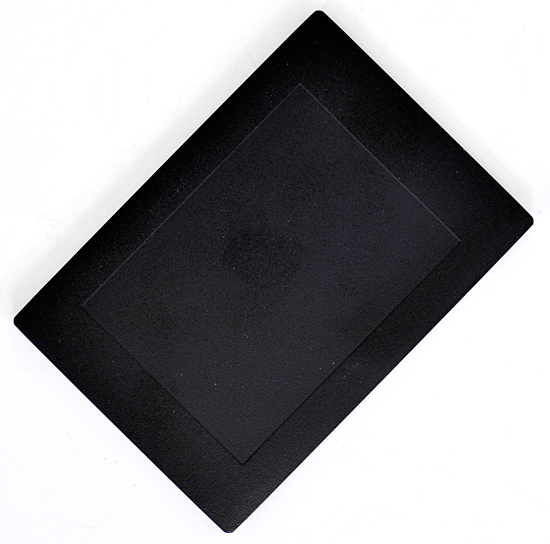 Use the SandForce
Now this isn't strictly an OCZ thing, far from it. SandForce has inked deals with some pretty big players in the enterprise SSD market. The public ones are clear: A-DATA, OCZ and Unigen have all announced that they'll be building SandForce drives. I suspected that Seagate may be using SandForce as the basis for its Pulsar drives back when I was first briefed on the SSDs. I won't be able to confirm for sure until early next year, but based on some of the preliminary performance and reliability data I'm guessing that SandForce is a much bigger player in the market than its small list of public partners would suggest.

SandForce isn't an SSD manufacturer, rather it's a controller maker. SandForce produces two controllers: the SF-1200 and SF-1500. The SF-1200 is the client controller, while the SF-1500 is designed for the enterprise market. Both support MLC flash, while the SF-1500 supports SLC. SandForce's claim to fame is thanks to their extremely low write amplification, MLC enabled drives can be used in enterprise environments (more on this later).
Both the SF-1200 and SF-1500 use a Tensilica DC_570T CPU core. As SandForce is quick to point out, the CPU honestly doesn't matter - it's everything around it that determines the performance of the SSD. The same is true for Intel's SSD. Intel licenses the CPU core for the X25-M from a third party, it's everything else that make the drive so impressive.
SandForce also exclusively develops the firmware for the controllers. There's a reference design that SandForce can supply, but it's up to its partners to buy Flash, layout the PCBs and ultimately build and test the SSDs.
Page Mapping with a Twist
We talked about LBA mapping techniques in The SSD Relapse. LBAs (logical block addresses) are used by the OS to tell your HDD/SSD where data is located in a linear, easy to look up fashion. The SSD is in charge of mapping the specific LBAs to locations in Flash. Block level mapping is the easiest to do, requires very little memory to track, and delivers great sequential performance but sucks hard at random access. Page level mapping is a lot more difficult, requires more memory but delivers great sequential and random access performance.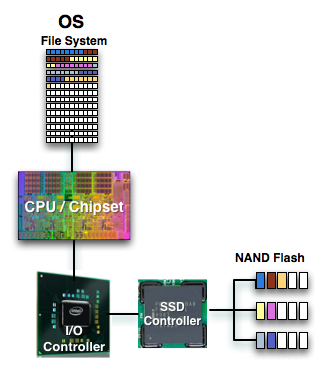 Intel and Indilinx use page level mapping. Intel uses an external DRAM to cache page mapping tables and block history, while Indilinx uses it to do all of that plus cache user data.
SandForce's controller implements a page level mapping scheme, but forgoes the use of an external DRAM. SandForce believes that it's not necessary because their controllers simply write less to the flash.